"Environmental issues have, for a long time, played a major role in the removals and transport industry"
From January 2020, new IMO environmental regulations will see shipping companies ditch high-sulphur fuels in favour of greener alternatives. The rule change is considered to be a first step towards making the sea-freight industry more environmentally friendly and, in spite of the initial challenges, sets the scene for positive actions on climate change and other issues into the future. Editor Dominic Weaver finds out how movers plan to make the best of IMO 2020
On 1 January, the International Maritime Organization (IMO) unveils Sustainable shipping for a sustainable planet as its World Maritime theme for the year ahead. On this date, it will also usher in legislation that will have a huge impact on global shipping – and, therefore, the international relocation business. Enter, IMO 2020.
IMO 2020 regulations effectively ban the use of high-sulphur, sludge-like fuels used by the majority of the 53,000 merchant ships in operation around the world. The industry currently burns approximately three million barrels of this fuel every day. While the use of 'scrubbers' – equipment (often retro-fitted) that washes pollutants from exhaust gases – will be permitted, these can be expensive and only a small percentage of ships have prepared in this way to date.
The quick alternative is to switch to low-sulphur fuels to keep shippers within the new IMO guidelines. Ships currently use fuels that can contain more than 3.5 per cent sulphur, but from January shippers will need to reduce to 0.5 per cent or below.
Max Chorus, Managing Director of Luxembourg FIDI Affiliate Streff, says while movers have had to wrestle with new environmental legislation for several years, it's only now that shippers are having to get to grips with such changes. This, in spite of the fact that the first environmentally focused agreement for shipping, the International Convention for the Prevention of Marine Pollution by Oil (OILPOL), was created in 1954.
'Environmental issues have, for a long time, played a major role in the removals and transport industry. Vehicles can no longer drive into cities without complying with the regulations on air pollution control – for example, through the environmental tags,' says Chorus. 'There was no way
of avoiding these investments to keep your company's future positive.
'Only recently, however, have other modes of transport, such as shipping, gained importance in the public debate on environmental issues.'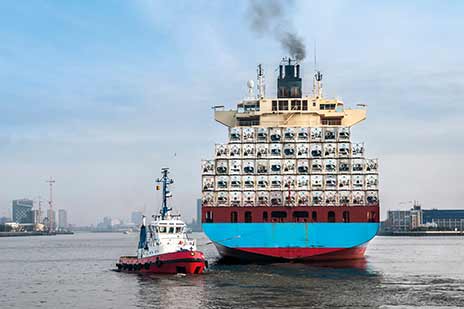 In 1973, another international agreement, MARPOL, the International Convention for the Prevention of Pollution from Ships, which ensures that the whereabouts of oil residues, chemicals and ship waste are documented, was introduced. 'This agreement was developed and adapted again and again and, in addition to water protection, air pollution control was also integrated at the beginning of the new millennium,' says Chorus.
However, he adds, shippers have not made significant progress towards introducing more environmentally friendly engines.
'Since 1912, when the first large freighter set sail with a diesel engine instead of steam, there has been no fundamental change in the propulsion systems used,' he says. 'The large machines are still powered by bunker oil, which remains as a waste product in the refineries when distilling petrol, diesel and heating oil. Also known as heavy oil, this is viscous and full of toxins in mostly unknown quantities. The fuel is so toxic it should actually be treated as hazardous waste. In absolute terms, shipping also emits more carbon dioxide and sulphur than air traffic.'
The new IMO regulations are based on recommendations tabled by the UN more than 10 years ago, which the IMO resolved to act on in 2016. The 2020 change in legislation aims to reduce the shipping industry's emissions by 85 per cent by the end of the year and marks a first step towards its overall goal to halve greenhouse gas emissions by 2050.
They have been introduced relatively quickly – generally, in response to the increasing groundswell of opinion that many industries are long overdue a clean-up; and specifically, because there appears to be much this industry can do to improve its environmental credentials. Ships are getting bigger (see Industry News, p10)
faster and the sector is growing – all of which have implications for the environment. Shipping is the world's second-largest consumer of freight energy after trucks and, according to a 2016 report by the US Energy Information Administration, its usage is increasing all the time.
Perhaps inevitably, IMO 2020 has been making waves in the shipping industry, with organisations, including the International Association of Dry Cargo Shipowners (Intercargo), calling into question the sufficient availability – and therefore the cost – and the safety of using these new fuels. Some companies are arguing for a period of 'permitted non-compliance' to allow shippers to get to grips with the shift, while Indonesia has broken ranks and said it won't enforce IMO 2020 for its domestic fleet. Meanwhile, many analysts say they believe the change is set to cause one of the biggest – if not the biggest – upheavals in the oil markets, which will affect us all, both in business and personally.
The relocation industry is meeting the new fuel regime with pragmatism: the changes will cause difficulties, of course, but the changes in operation are needed and, because of their impact on the wider world, they are also welcome.
At Alfa Quality Moving, CEO Kenneth Egelrud says: 'I think it's going to be a huge challenge for them [shipping companies] to fulfil this requirement – and it could affect transit times at the start.'
Egelrud adds that, in addition to facing delays to moving services, the relocation industry could find costs added by the switch to new fuels or, at a later stage, the introduction of greener technologies.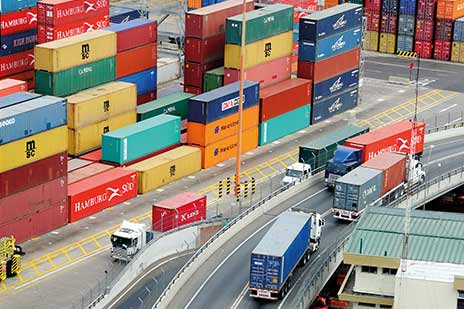 At Graebel Movers International Inc, President of Global Services Ben Ivory believes it is premature to say how IMO 2020 will affect the moving business.
'Many of the international relocations we manage for our clients include an ocean freight shipment. The ocean freight cost can represent 15 to 30 per cent of the total cost of an ocean household goods shipment,' he says. 'As a result of these new regulations, it's estimated we could see a two to four per cent increase in cost. However,
other market factors can affect freight rates. It's too
early to know about the actual impact of IMO2020, and we'll be monitoring the situation.'
The reason companies like Graebel are watching is to ensure they can make educated decisions about selecting the appropriate service providers for every one of its relocations to deliver the best possible customer experience.
'This process includes identifying the most efficient routing and the most reliable carrier to provide a timely and safe household goods relocation at the lowest cost,' says Ivory.
Communication is also paramount and is likely to include some difficult conversations to ensure customers understand the potential cost implications. Shipping companies and movers alike will, inevitably, have to pass these costs down the supply chain. 'We need to have the same focus as the shipping lines and pass these extra costs on to the buyers of the freight/moves,' says Egelrud. 'We have a constant dialogue with our customers – which includes IMO 2020.'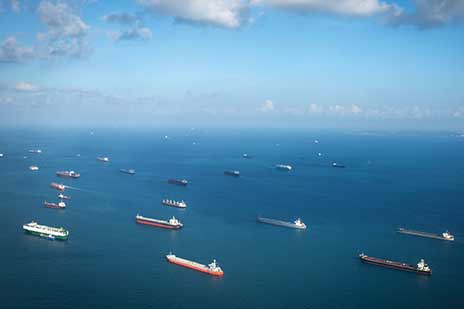 There are worries that costs will go up as demand for low-sulphur fuels – already more expensive than high-sulphur alternatives – skyrockets. However, some projections suggest the effect may only be temporary, as availability improves and markets correct themselves.
Ivory remains optimistic. 'While some have raised concerns about increased fuel costs as a result, costs are constantly rising or falling based on a variety of factors, such as trade tariffs or carriers' capacities. Therefore, the impact of this regulation won't be groundbreaking,' he says. 'Plus, it's believed any increased cost impact will largely be contained to the cost of ocean transportation.'
Furthermore, he says that Graebel is taking the long view. The company's experience of analysing changes in industry regulation and their impact on its business means its outlook is positive for the long term.
He says: 'We believe these regulations will have a positive impact on the environment and show the transportation industry is embracing global initiatives set by the IMO to reduce sulphur emissions.'
Indeed, not only will this significant change showcase the shipping sectors in a new, greener light, it will also set a precedent, challenging operators across the industry to do their bit.
Ivory says: 'The shipping industry continues to evolve and innovate, and we can expect future advancements, such as this, to contribute to cleaner global commerce that connects us all. Graebel supports the shipping industry's efforts to be more environmentally responsible.'
In addition, he adds, Graebel sees IMO 2020 as just part of a changing outlook of businesses, where, as well as making money, they can also aspire to be agents of progressive change.
'Graebel's goal is to increase awareness and understanding of how the private sector, governments and global institutions, such as the United Nations (UN), can work together to make positive changes that make the world a better place for our children and future generations,' says Ivory. 'We see FIDI as a resource to grow awareness of this important topic both within our industry and with clients.
'The IMO is the UN's specialised agency responsible for the safety and security of shipping and the prevention of marine and atmospheric pollution by ships.
'The IMO's work supports the UN's Sustainable Development Goals (SDGs) by working with the global transportation industry to reduce harmful emissions. Graebel and several of our supplier partners are signatories to the UN Global Compact, which is a call to action for companies to align strategies and operations with universal principles on human rights, labour, environment and anti-corruption, and take action that advances societal goals and helps reach the UN's SDGs by 2030.'
In the future, adds Ivory, customers will provide a further imperative for the relocation industry to up its game – on the environment and many other ethical issues.
'We anticipate major clients increasingly asking us and our industry: "What are you doing to reduce emissions?" and "Describe your corporate social responsibility programme",' he says. 'We are addressing that question proactively and aligning ourselves with the UN Global Compact by, for example, working with suppliers that meet our supplier performance standards, which require them to commit to policies that protect the environment – instituting containerised shipping options to reduce transportation costs by consolidating shipments.'
The company has also partnered with Home Sweet Home, the California-based 'discard and donate' service to transferees, which enabled savings of more than 48,500 gallons of fuel and significant reductions in the use of packing materials in 2018. 'This is just the beginning, as we recognise we can do more – and will be expected to do more,' says Ivory.
Meanwhile, greener shipping will, one way or another, become the norm, says Chorus. 'Just as customers demand that our vehicles must be equipped with EURO 6 engines, the demand for environmentally friendly ships that we can use for the passages will soon be the order of the day,' he says. 'Removal companies have permanently adapted to environmental requirements and so will maritime shipping. Since the beginning of 2000, it has been clear that shipping must introduce changes.'
However, he warns that shipowners who are not ready for new technologies may be caught out, and now face 'major investments in new engines, exhaust-gas washing systems, gas turbines for port entrances, and so on, in the shortest possible time. If the shipping companies fail to do this, we will be facing capacity bottlenecks on routes that are used intensively.'
That further changes are ahead for moving industry is inevitable. What movers must decide now is if, and how, they embrace these changes. Alfa's Egelrud says: 'We expect more and more driving restrictions for bigger trucks and environmental zones in cities,' he says, adding: 'The world needs to take this kind of action. We cannot just continue as we always have done if we want to save anything for the next generation.'
Ivory adds: 'It does not matter the size of the company or the location. We all can have an impact on the environment and the way we work together. As we say at Graebel "Here's to the world ahead".'
IMO 2020 – and beyond

What is IMO 2020? Also known as MARPOL, Annex V1, IMO 2020 is an International Maritime Organization (IMO) edict that states ships must produce 85 per cent less sulphur than they do currently.

This means: Ships must switch from high-sulphur (3.5 per cent or more) fuels to lower sulphur alternatives (typically 0.5 per cent or less) by the deadline of 1 January, 2020.

How will they do this? By using emissions-scrubbers, reducing speed and using cleaner, low-sulphur, fuels.

Who is on board? More than 170 countries have signed up to the IMO change.

What are the penalties for non-compliance? After 1 January, 2020, the rules will be enforced in ports in signatory countries and any ships who break the rules can be impounded.

What next? The IMO wants the shipping industry to halve its total emissons of greenhouse gases by 2050.

What are the alternatives? Further alternative 'cleaner' solutions include: sail and solar power; hydrogen fuel cells; biofuels; nuclear power; and even removing barnacles that attach in great number to ships hulls to lessen the significant impact of drag.