The current global storm of shipping delays, driver and material shortages, rising prices and general volatility have required movers to adapt their operational strategies significantly. Dominic Weaver hears from selected asset-heavy and asset-light US movers, and two industry commentators, on mitigating the worst impact on customers, staff and businesses
John Warlick, Executive Vice-President and Managing Director of International at Hilldrup, cites the global supply chain as the company's biggest existing challenge.
'The uncertainty of business volume and all COVID-related concerns of last year were difficult, but the current situation is unlike any I have seen in my career,' he says.
'Material and labour shortages fall into this category as well. Pricing volatility because of the supply chain issues makes it very difficult to predict what the market will look like for the next six months.'
With 'added time for every transaction in the move process', Hilldrup's staff now have more to manage, he says, although this is not always a straightforward task.
'Finding capacity, changing schedules, and longer transit times all place stress throughout the entire transportation supply chain, adding further cost and impacting on service delivery,' he says.
Arpin's Vice-President of Global Business Development, Michael Hughes, says: 'Employees moving into the US will need to manage without their belongings for an extended timeframe and in some cases as much as three-plus months longer than planned; however, the real point of frustration is not necessarily the extended amount of time, but the object of the unknown.'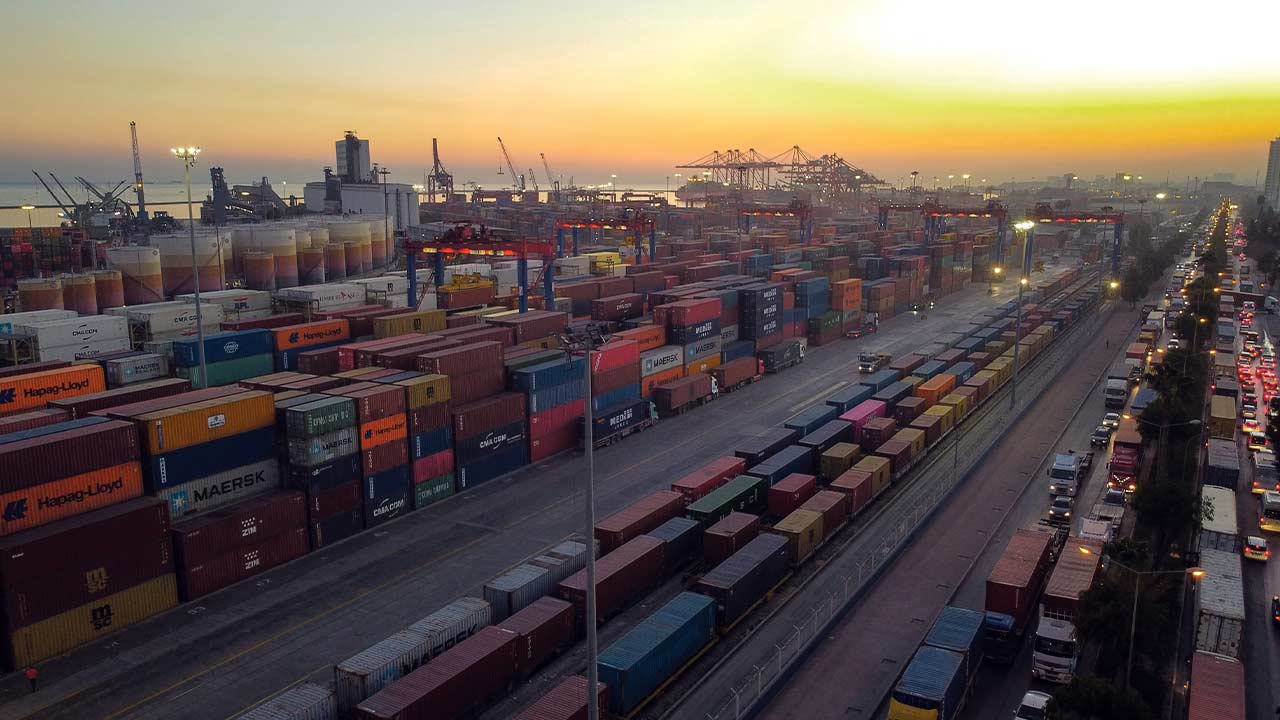 Often having no definitive answers available for customers can be a huge frustration, he says. 'If a shipper is informed that they cannot receive their goods at the expected timelines, they have no affirmation of a future date or timeline when they can expect delivery. The best option, and often the last thing that they want to hear, is to be prepared for the long haul and make arrangements that can cover your needs during the interim – such as clothing, furniture and so on.'
Cost is another variable that is fluctuating wildly, he adds. 'These are not little blips,' he says. 'Cost increases have been significant, unexpected, and unending. A company may have sought approval and received it for higher freight costs to ship the goods, but once the household goods arrive at destination, the company must come back to the table to discuss additional costs incurred such as demurrage, port charges or extended accommodation arrangements.'
Navigating the changes in border restrictions have also had a 'massive impact', according to Hughes, who says the company has seen thousands of planned relocations put on hold as a result. Meanwhile, these and regional differences have caused many irregularities.
'It has also led to a higher degree of intra-regional moves. For example, we've seen a large uptick in intra-EMEA and intra-APAC moves as regional governments have made travel agreements between nations, such as China and Singapore,' he says. 'Even the US domestic market has seen increased activity simply because certain nationalities that remain on the barred entry list cannot be relocated, so companies are looking regionally to fill talent voids.'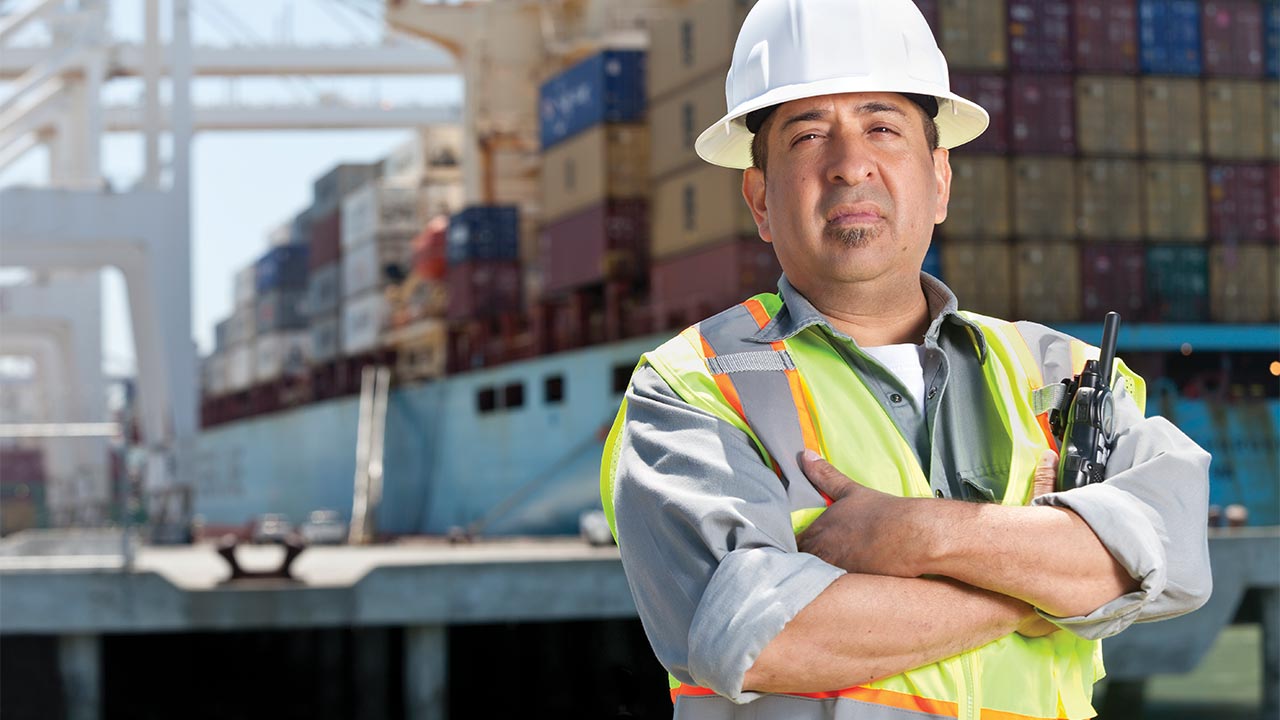 At Weichert, Vice-President Global Transportation Solutions Kyriako 'Rocko' Bouris says that of all industries hit by the past 18 months' challenges, moving has been particularly affected – 'with no end in sight.'
He says: 'Corporate clients have been impacted in the short term because it's taking a lot longer to get their assignees to their destination location and therefore it's taking longer to get them focused on their new work assignments. Longer term, these clients will continue to feel the pinch of increased costs and will need to evaluate the talent level and cost to relocate each staff member.'
He adds that the effect has been worsened by the fact that household moves are often treated as less important than other kinds of freight.
Low priority for HHG
'The lack of priority given to household goods when it comes to securing space on board steamship lines or airlines, means we're feeling the impact even harder,' he says. 'And, while these challenges have been well documented and impact on a variety of industries, when a customer is waiting for their belongings to arrive to their new destination it really does become personal.'
Inform your clients
Joleen Lauffer, Executive Vice-President at Aires, says while shortages of containers and drivers are causing 'spiralling' costs in some areas, keeping clients and relocating families well informed has prevented the situation from becoming a 'crisis'. 'Communication is the key to success through any circumstances,' she says.
'It's important to note that the customer is always most affected by issues such as these,' adds Lauffer. 'But our staff are also very much affected because there is currently much more work going into managing each relocation.
'Keeping constantly informed, relaying that information properly, and making many more phone calls are a few of the things that result in significantly greater workload in order to move household goods.'
Light or heavy?
So, with these new and severe pressures in mind, what kind of companies are faring better – those that own their own truck fleets and other assets, or those 'asset-light' businesses who do not?
According to Lauffer, Aires' 'light' business operation affords it significant advantages, and not only at this difficult time.
'We definitely have an advantage and have always felt this way,' she says. 'Our ability to be flexible – in good and not-so-good times – allows us to properly align our strategies for short- and long-term success.
'Having options is also key. As an independent organisation, we have great relationships with multiple partners. So, when something like a labour shortage occurs, we are not single sourced and have many vetted partners to work with to get things done.'
Weichert's Bouris adds: 'The flexibility afforded to us and other asset-light movers is certainly an advantage, as we're able to utilise a larger base of network providers and we are not limited to company stores or affiliations. This affords us more opportunities to get our customers packed and loaded or delivered.'
However, he says 'the state of the shipping industry, container shortages, and ongoing port congestion' continues to challenge movers of all kinds.
'We can certainly pack and load someone quickly, but securing a container and then space onboard a steamship line continues to be challenging for everyone,' he says.
From the other side, Warlick, of asset-based Hilldrup, also says that companies of every type are feeling pressure 'which increases the transactional time and cost to deliver our services.' However, he adds: 'We certainly have more of an advantage than non-asset-based [asset-light] companies'.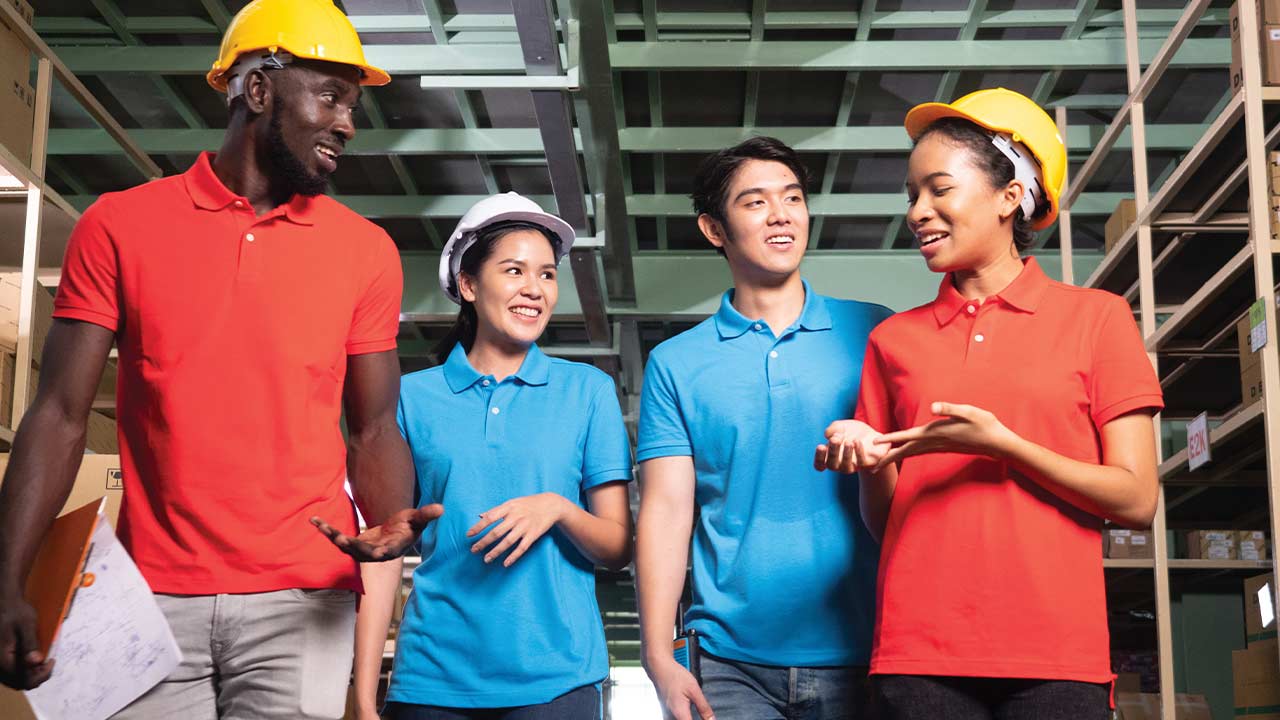 Steve Jordan, Editor of The Mover magazine, understands this point, too.
'It would appear that asset-light companies are best placed to weather storms. It's easy for them to cut back, reduce overheads and wait for better weather ahead. However, I'm not so sure,' he says.
'In a crisis, it's often said that cash is king. If you own nothing you have nothing to sell to generate cash. I know at least one company that sold its fleet of trucks to make sure it had enough cash to carry it through COVID successfully. You can always buy them again later. But if you run out of cash, you're finished.'
Having in-house assets also gives companies an imperative to redirect them during times of crisis, he adds, citing those companies who used their vehicles and labour to deliver relief aid after Hurricane Maria in 2018, and medical supplies or PPE during the pandemic.
New revenue streams
'I suspect some of these would have discovered completely new revenue streams born out of necessity,' he says. 'Going back to basics, many moving companies started because people had vehicles and were looking for additional uses for them. This is the same thing really.'
For companies with large numbers of staff on the payroll, the principle is the same, says Jordan, although regional variations in the amount of government support during the pandemic is a significant factor. 'In many countries, staff were paid by the government to some degree,' he says. 'But I know of others where, not only were they not paid, companies were not allowed to let staff go and had to keep paying the wages. That was really hard for them.'
In other regions, staff have been laid off when times have become hard, and Jordan says that people within business have been severely impacted by COVID.
'This is supposed to be a "people" business,' he says. 'If that's so, then we should look after our people and give them proper jobs and livelihoods that allow them to enjoy their lives, look after their kids and plan for the future.
'Living from hand to mouth on short-term contracts (or no contracts) does not seem to me to match the mantra that follows this industry around that "our people are our best asset".
'In my opinion, it's better to recruit good people, train them properly, look after them well, and work out how to ride through the ups and downs of life together. They will then look after you. That generates loyalty, trust and, long term, better customer service – and profits.'
Pay your bills
Finally, he advises, there is one thing everyone needs to do for the good of everybody in the industry. 'At all times, but especially during a crisis, I would encourage everyone to pay their bills on time,' he says. 'This keeps funds in circulation and helps everyone's cash flow on the assumption that you are taking in more than you are paying out.
'Also, the nature of a crisis is that you sometimes need to call in a favour or two. If you look after your suppliers, they are much more likely to look after you when the chips are down.'
Mark Oakeshott, of Mark Oakeshott Consulting, concurs that at a time of crisis, having a store of goodwill will stand a business in very good stead.
'Whether you operate your own resources or subcontract, the ability to navigate the shortages of staff and materials may well rest on how you have run your company in better times,' he says. 'Companies that have treated employees or suppliers professionally and with respect in the past are going to find it easier to retain people and services in challenging times.
'Bigger companies can obviously leverage their buying power or throw money at the problem, but for small and medium-sized companies it will come down to the strength of the relationships you have developed. A driver that feels undervalued will be the first person to head for a supermarket job. Conversely, a subcontractor that has always been paid on time, is more likely to favour you against others.'
Investigate and respond
Other sound advice from the movers themselves includes monitoring the global situation and responding quickly.
'We encourage everyone to try to understand how the supply chain issues are touching every industry, every state and every corner of the globe at unprecedented levels,' says Warlick.
'Certainly, the past 18 months have re-emphasised the importance of agility and flexibility, and that we must look towards different and better ways to manage our business and create efficiencies that will allow us to not only adapt to volatile conditions but also to deliver the best possible customer experience… in the face of these challenges.'
Spreading the risk
Bouris says that when moving slowed, many in the business benefited from spreading their risk into new sectors – and believes this is a sound strategy for future stability.
'Moving companies that had diversified operations into models such as office and industrial, fine arts, small shipment solutions, or consumer markets, have fared better than those that stayed in more traditional moving and storage,' he says. 'We have seen and expect to continue to see industry consolidation with the most diversified and financially sound companies rising to the top.'
Meanwhile, setting realistic expectations about today's longer lead times, he says, is more important than ever.
'It used to be only during peak season that we'd focus on increased lead times but in today's environment, it's become important year-round to start the moving process as quickly as possible and to coordinate shipments as soon as we can,' he says.
'Individuals who have moved multiple times in their careers are often used to the "old ways", when a shipment could be packed, loaded, and dispatched quickly but today's industry challenges have slowed the process down dramatically. Communication is critical.'
Lauffer reiterates that informing clients is key. 'The best advice is to communicate proactively regarding delays or potential issues,' she says. 'Given enough time, we can troubleshoot together before it becomes an emergency.' This is a process that Hughes says involves 'closing feedback loops and engaging with all parts of your business'.
Moreover, adds Lauffer, with more movers digitising parts of the moving process, the issue of data security has been pushed higher up the agenda (see FIDI report, pages 58-59) than ever before, while environmental performance is also important.
'Investing up front to have a secure system, including employee training, will pay off down the line,' she says. 'Also, a focus on sustainability and other forward-looking client initiatives will be critical to success as we continue to see client requests to participate in these programmes.'
Arpin, too, has 'sought aggressive adoption of technologies to aid in streamlining redundant processes,' says Hughes. 'This "noise reduction" has allowed us to stay ahead of the curve.'
Agile working
Overall, says Hughes, the pandemic and current issues have seen the business focus on flexibility as a key response.
'This means committing to what we can provide and not over-committing ourselves where we can't come through – balance plays a critical element in achieving agility,' he says. 'Finances also play a critical role and cash flow will determine what opportunities are available in the future… It is important to accurately assess your boundaries.'
It's also helped the company to understand the need for new projects and implement them to help it compete in the current climate, says Hughes.
'We have long wanted to build better integration and communication tools for interacting with our customer based in a virtual environment and we have found the allotted opportunity through the pandemic to do so. Always be moving, always be learning, always be growing… this puts you in a pretty darn good position to be ready for when opportunities come and allows the ability to capture them.'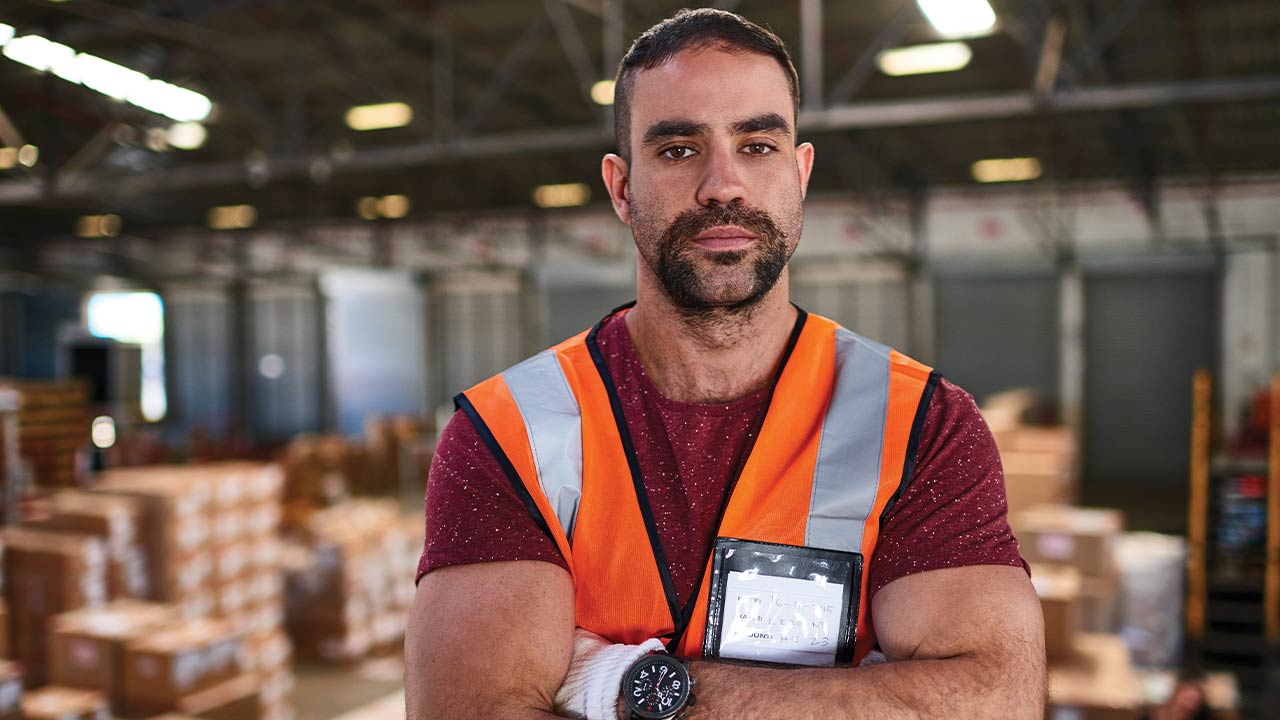 Recruiting well
For Able Moving in the US, recruiting experienced employees with a passion for moving (and its challenges) – then keeping hold of them with attractive remuneration packages has an important part to play.
The company's Wayne Chenault, International Corporate Sales and Business Development, says: 'This has ensured that we have quality employees helping us at a time when it is very difficult to hire. Potential employees see the news and are very aware of what is going on in this industry and are extremely hesitant to sign on at a company that may just let them go when they are not needed as much.
'Throughout the pandemic, we have not had to let go of employees. Redundancy training, safety training, and philanthropic efforts have helped keep our workforce whole, and this track record makes it easier for us to hire, too.'
Arpin's Hughes adds that the company aims to engage its entire workforce to strengthen the business. 'We take an approach where all members are seen as important ambassadors of what makes us who we are. That means it is not just a supply chain position that interacts with our resources, but operations, sales, and management are all involved in doing what we can to reinforce collaborations.'
Able's Director of International, Michele Eckert, adds that automating automated communications regarding delays and rescheduling has also been effective, reducing this workload and making customer service delivery more effective, too. 'We will continue to invest in this technology as we face more of these types of problems,' she says.
While more of these issues certainly do appear to be a given for the future, movers – both asset-light and asset-heavy – who have approached these 'crises' with flexibility and open-mindedness appear to have plenty to optimistic about.
Lauffer concludes: '2020 was a challenging year for all of us with COVID-19. However, 2021 has thus far been an even better year than 2019. Our business has an occasional bump in the road but at the end of the day, people continue to relocate. So, planning for long-term success rather than making short-term decisions – will always win out in the end.'