Change is coming, but will the industry take advantage or let newcomers steal ground? Carina Bailey asks industry leaders what technological disruption has looked like in the past – and what's next – ahead of the FIDI Conference
The moving and relocations industry isn't well known for its technological sophistication. In fact, the last time the sector really took advantage of change was probably the global communications revolution at the turn of the 21st century, by which time email, the internet and mobile phones had become mainstream.
Of course, new technologies have emerged since then, but – being a conservative sector – not much has changed. Now another technology revolution is knocking at the sector's door – and, this time, we have to take advantage of the opportunities or risk becoming obsolete.
Gerard Geijtenbeek, director at Scanalytic and Roldo Rent Holding, describes the main technologies used in the sector today as 'not much more than digital paper and pencil'. 'PCs, tablets and smartphones are used to capture and process data, while Google and other search engines [have replaced] the Yellow Pages,' he adds.
'The top companies, however, are more technology driven, [using] video surveys, enterprise resource planning software, [and making] investments in search engine optimisation. These companies will stay at the top of the industry, serving major customers worldwide. Those who don't invest in technology can't fulfill the demands of larger customers. Of course, there is – and will always be – a market for them, but [it will be] smaller and local.'
The moving industry has started to use other technologies – such as broad, integrated systems such as Moveware, RedSky and MoveAssist, which Rob Chipman, CEO of Asian Tigers Mobility Hong Kong and FIDI Board member, describes as an 'essential technological tool'. Meanwhile, good customer relationship management (CRM) platforms, such as Salesforce and HubSpot, are 'indispensable' for those who book and control a significant amount of account business. Then there are the many homegrown systems tailored by each moving company.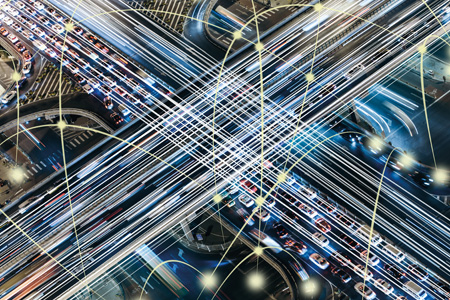 At a more basic level, barcoding – and now QR coding – are being used by the sector, while remote video surveying may be about to revolutionise what is currently a very costly and time-consuming process.
All this has helped to create 'paperless working'. However, the extent of this transformation varies around the world and, according to Wiebe van Bockel, CCO of Voerman Group, the industry is only now starting to see signs of rapid change caused by customer demand – but it is still happening at too slow a pace. He says: 'I feel that a lot of people are talking about technology and changes to improve this, but not a lot of companies "walk the talk". The process of embedding new systems and applications takes place too slowly. This is a big risk, as it opens the door for outsiders to enter the household goods moving industry.'
Online disruption
Indeed, other players have already started to muscle in on territory held by traditional movers. According to Geijtenbeek, the last large technological revolution to cause serious disruption to the moving industry was the invention of the internet, which he describes as the 'moment the moving industry lost contact with its customers'. He adds: 'The relocation management companies, procurement specialists and auditors took over all the contacts with main customers. Comparison and lead-generation sites took the customers in the middle and lower segments.'
According to Chipman, independent price aggregators, such as Acadia and PricePoint, have been one of the biggest disruptors to date, and have 'commoditised' the moving industry. 'These services gather prices from anyone and everyone and rank them,' Chipman explains. 'This has created tremendous downward pressure on pricing and transparency.
'They do provide greater transparency – which benefits the consumer – but, at the same time, they have accelerated the "race to the bottom" on price. This disruptive technology has benefited the lower-end, low-cost players at the expense of the premium-price, premium-service providers, which would include many FIDI Affiliates.'
Alvaro Stein, Director of Decapack, agrees that the internet has created great change for the industry, but, for him, one of the first technological disruptors in the supply chain and moving industries was the introduction of standard shipping containers – which are still in use today – followed by email.
He describes the moving and supply chain industries as fragmented, comprised of thousands of small providers spread around the globe. 'The biggest multinational ones may be more advanced, but the sector will not achieve full potential unless some basic technology standards are widely adopted,' says Stein. 'This is a difficult challenge for most small to medium-sized moving companies, which have limited resources and little access to knowledge.'
And if industries don't innovate? 'Amazon will,' warns Stein. 'The danger is that our industry, as we know it, will become obsolete.'
Van Bockel, however, remains unconvinced that real disruption has occurred in the moving industry. 'We are at the point where technology is influencing and changing, but not yet radically disrupting the industry,' he says. 'I do believe that disruption will take place in the next two to three years, when global self-service moving platforms and HR platforms will be launched. There are a few new platforms coming, such as Reedge and MoveHQ, which have the potential to change things.'
Bill Mulholland, SCRP, GMS, Director of American Relocation Connections, LLC, feels the same. He says: 'I don't feel the industry has advanced significantly, technologically, since I've been in it. In many cases, providers are using the same technology that they were 20 years ago – a physical "cube" sheet is still being used by surveyors to take "inventory" of the home.
'As an industry, we need to embrace innovation. If we don't, the industry could be eliminated.'
Mulholland likens the moving industry's current predicament to the emergence of realtor.com – which has been a positive for real-estate agents – and Uber, which is putting traditional taxi firms under extreme pressure around the globe.
'Real-estate agents feared that, once the consumer had access to the multiple listing system, they would no longer be needed,' he explains. 'Instead, consumers are now able to view homes online more efficiently and communicate with their realtors more intelligently.
'Taxi cabs and car service companies resisted the advantages that the Uber app offered. They have unsuccessfully sued Uber in each state and market Uber has entered, in an attempt to force consumers to use the old model of calling a taxi cab, or physically waving down cabs on the street. The lawsuits were unsuccessful. We need to embrace new technology, not fear or resist it.'
Chipman thinks chatbots will be the next technological development to evolve communications within the industry. 'In my view, our industry has done the minimum to get by, whereas other industries have raced ahead to adopt AI, robotics and the Internet of Things (IoT),' he says. 'Does it need to change? It's easy to overstate the case, so I'll say that those who do not adopt the latest technology won't perish overnight, but it will become harder and harder to remain competitive.'
Chipman believes the full force of technology began to take hold of the moving industry in the early to mid-1990s. 'That was when the RMCs (relocation management companies) embraced technologies that enabled them to aggregate a wide range of information on various issues, and from various suppliers, which they fed to their clients – formerly our clients,' he explains. 'That was the most significant disrupter that I've ever experienced.'
Mulholland thinks the industry will experience its first major disruption through blockchain technology. 'The second-largest use of blockchain is in the logistics industry. I think once moving and storage companies fully embrace blockchain franchises, they will have to change their business models or become obsolete.'
In his 20 years in the industry, the most significant technological change that Mulholland has witnessed is the implementation of system networking. 'Updates can now flow from the mover's system to the RMC's system. Rates can be [sent] from the mover system to the client database,' he explains. 'Invoices can be transferred directly to the client system from the mover system. Key metrics and data can be transferred and updates can be made in real time, all because of the technology of "system networking". This has allowed the communication with providers and consumers to become so much more efficient than when I began my career.'
The next big change for the moving industry, according to Geijtenbeek, will be 'easy data collection through RFID [radio-frequency identification] and photo technology, and blockchain for easy transfer and security of data – combined with IoT technology. With IoT devices you can detect the condition of transportations: humidity, shocks, temperature, and if the door is open or closed during transportation.' He also believes exoskeletons for employees [wearable kit designed to assist the movement of manual workers] is technology to watch out for. 'The moving industry is physically demanding,' Geijtenbeek explains. 'Too many employees have to stop because of physical problems. To address this, exoskeletons will probably [become] obligatory.'
For Van Bockel, it will be companies that can make a positive technological impact from outside the industry that will cause the most change. 'We feel that, with our connection with Move4U, we will be one of the drivers to creating a better moving world. A fully digital move process is the first big step to take.'
Looking to the future
What does the future hold according to Chipman? 'Mobile will supplant fixed technology – and we are already seeing a lot of that. Cloud and 5G technology will help enable advances in AI, remote/video surveying, and even driverless trucks. All of this will allow clients to customise the services they demand from movers.
And his final thought? 'Some of the most powerful forces at work today involve compliance, governance and privacy protection. Existing and yet-to-be developed technological solutions will be required of all players in our industry that want to remain relevant in the moving and relocation sector.'
Stein can see a future in which freelancers play a much larger role in moving: 'In theory, it will be possible to operate a moving company with freelance surveyors and coordinators, and outsourced crews. Some forms of this already exist.'
Van Bockel believes it's imperative that the industry makes the most of the next technological age. 'These days, our customers expect nothing less than fluid digital servicing and support – as they are used to with the digital services [they experience from] other sectors in their daily lives,' he says. 'So moving companies need to make the digital shift before it's too late for them.'
Van Bockel warns that the first company to make the change to a fully digital service, will become like the person with one eye in the world of the blind – the king, 'with the rest left lagging behind.'
Hear more about what the future of moving looks like at the FIDI Conference panel session 'The moving industry and the #futureofwork – how will new technological developments affect you?'