As legislative pressure intensifies on industry to become more sustainable, it is enforcing mandatory change in many sectors, including moving. However, says Sofie Defour, climate manager at European clean transport campaign group Transport & Environment, this brings with it the chance for companies to develop exciting new models and make their businesses better
Taken as an average, companies around the world are far from being where they should when it comes to protecting the environment. However, since 2016, when the Paris climate accord was signed by almost every nation on earth, sustainability has shot up the agenda for businesses around the world.
Sofie Defour, climate manager at European clean transport campaign group Transport & Environment, says: 'We are entering an era where it's considered an untenable risk not to have climate goals. We have gone from them being something trendy and nice to have, to not having them being frowned upon.'
A sustainability plan, she says, is today essential for businesses to attract finance and staff, who want the place they work to be doing good. Moreover, it is becoming 'increasingly hard to attract customers if you are not green'.
The change in outlook for business financiers has been particularly pronounced, she says. 'Pension funds have been divesting, and Blackrock in particular has positioned itself as stringent on climate'.
However, she adds that bold environmental statements by companies don't always have positive impacts on emissions. 'After BP sold all its assets in Alaska, for example, emissions in these plants increased,' she says, citing an apparent lack of external oversight of the new operators who now control the facilities.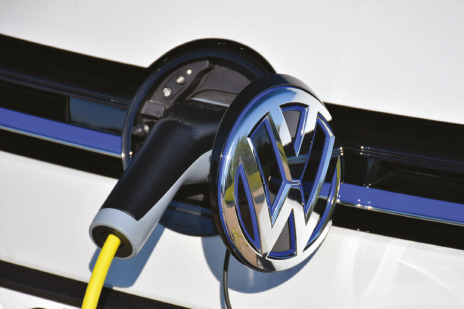 Who's doing it well?
'The challenge is to identify who's really doing it well and who's only pretending,' she says. 'Big green statements tend to come with small print. For example, while Volkswagen is positioning itself as the new leader in electric vehicles, challenging Tesla even, it is against a phase-out date for the internal combustion engine.'
Defour says as businesses transition to sustainable operations, it is causing 'a great tension between doing the right thing and keeping shareholders happy'.
She cites the ousting of Emmanuel Faber in March as CEO of Danone. 'Faber made some bold environmental choices – for example in terms of transparency about Danone's negative externalities – and positioned himself as an environmental innovator,' she says. 'But these choices weren't appreciated by some of the large shareholders, many of whom are still mostly looking for a quick buck, rather than to earn money while making a positive impact on the world at the same time.'
She adds that, of course, profit and sustainability are far from mutually exclusive.
First principles
While firms that have already made protecting the environment central to their business may have given themselves a head start, success isn't always about being first. In some sectors, it will be easy to copy the pioneers, even leapfrog them, says Defour, but in other areas 'not building up the know-how consistently over time will cost you for years to come'.
This said, any company that does find itself lagging behind in sustainability has little choice but to engage as soon as it can.
'The fact that you missed a train is not a good reason for not getting on the next train,' says Defour. 'Really, it is all about identifying when change is happening – and also realising that this will challenge your business model whether you want it or not. It is about realising that if you are an incumbent and you don't change as well, you'll be wiped out.'
With the public – and younger consumers in particular – increasingly sceptical about companies' green credentials and businesses 'greenwashing', the most important aspect for any company is to be honest and authentic in the market.
'If young consumers find out you lied to them, there are no limits to how they can destroy your public image in this digital and interconnected world,' says Defour. 'So be transparent about what you are doing already, be transparent about what you plan on doing in the next couple of years and be transparent about what you can't or won't do. And explain to us why.'
An example from history
For an idea of the kind of innovation that is needed to bring about a change in the status quo, she points to the century-old example of General Motors which, in 1919, partnered with DuPont to give car loans to car buyers. 'Eleven years later, car ownership went from nearly eight per cent of Americans to 80 per cent of American families,' she says.
Thinking along similarly alternative lines, Defour suggests that incentives such as lifelong free charging with the sale of every electric vehicle would be disruptive enough to finish off the petrol and diesel car industry.
Not just about tech
So, where are the most lucrative opportunities to build sustainable businesses? While Defour says whoever comes up with a battery electric car that is cheaper and better than a Tesla 'would probably get you pretty far', you don't need to be a technological entrepreneur to succeed.
'It's about more than coming up with new and innovative technologies,' she says. 'Often the source of disruption is actually not the technology itself, but an innovative business model made possible by this new technology. If you have both, you have hit gold and you can crowd out the incumbents. Without the need for high R&D costs, you can identify promising technologies early on and become the one who ties these to new business models.'
Facilitated by solutions including tracking technology, these new models include 'goods as a service' – a principle which, for example, is enshrined in the EU's upcoming Sustainable Product Initiative (SPI) legislation.
'People will increasingly start renting instead of owning: their washing machine, their lighting, their car, their house,' says Defour. This and other new paradigms will transform many businesses – and movers will be challenged to develop new skill sets and niches.
She concludes with a warning. Now a critical momentum has been reached, change is happening faster than some business sectors can keep up.
'For example, the maritime industry has been exempt from environmental requirements so far and therefore didn't build up a good understanding of how environmental policy works,' she says. 'Now they have been taken by surprise as things have accelerated, and don't have the lobbying power to fight it.' The European Commission and other administrations, including Biden's in the US are adding significant momentum to the pace of change in climate policies.
And it's not only politics that is pushing companies to change. 'The market and financial institutions also punish laggards,' she says. 'Coal power plants are being pushed out of the European market much faster than national coal exit plans had foreseen – so there's a lesson here.'
Clearly, we have reached the point where resistance isn't just bad for the environment, it is bad for business, too.
'Avoid being the next company that wastes tonnes of money on fighting regulation only to then discover you needed that money to innovate with green solutions,' says Defour. 'If you don't, someone else will.'
Who is driving sustainability change in business?
While it might be companies – or even politicians – who court the headlines for taking environment-focused sustainability initiatives, Defour says the driving force for change comes very much from the bottom up; that is from 'ordinary people', like you or me. While each of us might have widely different jobs and niches, essentially we are all carrying out three roles: 'working, voting and participating in the public space, and consuming.' These three roles are complementary, she says.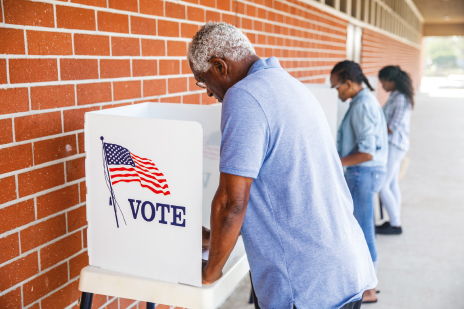 'Change often starts in a small way, among citizens experimenting in the public space. Then, innovators in businesses play into these consumer and societal needs with innovative solutions, allowing these changes to become more user-friendly and/or scalable,' says Defour.
From here, politics comes into play, with the right policies becoming the accelerator that 'delivers on transformative change'. 'Policies can play into market developments and accelerate the transition by making sustainable choices more available and affordable.'
However, politicians should also be showing strong leadership, says Defour, not only following consumer trends, but also shaping the market with standards and regulations that give companies an environmental framework within which to operate.
'When politicians are missing that key or moving too slowly, it's citizens, in our role as voters, or public opinion pushing them,' she says. 'We would never have seen these kinds of ambition levels in the EU Green Deal, for example, if it wasn't for the youth climate protests in 2019.'
Advice for movers: What should you do first?
National and international transport, and maintaining office operations, make up a large proportion of the carbon emissions of companies in the moving industry, which makes for some clear priorities for climate change-focused change, says Defour.
First and foremost, she says, focus on the energy efficiency of your business. 'If you can do more with less then you'll not only earn money, but you're implementing one of the main examples of green best practice.'
She adds that as not all companies have made this leap – yet – it's especially important to tell others; doing the right thing can be a strong differentiator. 'Advertise these savings and become a market frontrunner,' she says. 'Ask for a premium in return. Influence politics and be invited to panel debates. Your improved PR will get you more customers.
'Make bold choices. For cars and most heavy-duty vehicles, pick electric over hydrogen and advertise that choice. For ships, go green hydrogen and ammonia and fight the green gas and biofuels myth. Partner up with car and ship manufacturers and NGOs to go faster and to brand yourself.'
When it comes to making sustainable offices, start by embedding them in the community, she says. Ask yourself how your office's infrastructure and resources might fulfil other needs for the local neighbourhood. This could include use of charging stations, meeting rooms and other spaces; or helping power homes and community facilities.
'The real green transition will be about more than "being green",' says Defour. 'The winners will be those that have a holistic approach: good for both people and planet.'
Defour recommends companies become part of a science-based targets company network – as this will both help support their 'greening' process and help them advertise it, too.
'In Belgium, for example, I'm on the sounding board of the Belgian Alliance for Climate Action. It is a community of organisations with ambitious climate goals or with concrete aspirations to set those but questions on how to do that,' she says. 'These kinds of platforms are the perfect spaces for your company to exchange knowledge, find inspiration and/or encourage other actors in your value chain to set their own climate targets.'