At the centre of every relocation is a human story of individuals, partners and children that removals and relocation professionals need to consider. FIDI Focus finds out more about the human side of moving – and discovers how the changing profile and choices of those in transit is set to have big implications for businesses of the future. By Dominic Weaver
Over the past 17 years, expat researcher, economist and author Mariam Ottimofiore has moved with her husband and family to nine countries in four continents – so she knows the emotional highs and lows of an international move better than most.
'The human side of moving means mourning the losses but acknowledging and rejoicing in the gains; a new place, a new home, a new opportunity, new food, new traditions, new friends and the chance to explore a new corner of the world,' she says.
However, she adds: 'The more you do it, the harder it gets. Moving involves loss; both tangible and intangible. Deconstructing a home and packing up your life in a 40-foot container is the easy part. The harder part is acknowledging the loss of friendships, languages, familiarity, pets, relationships and experiences that come along with each move you make.'
Indeed, a move is one of the most emotional and potentially traumatic experiences a human can have. That it goes well – in the build-up, during the actual move, and afterwards – is not optional; it is essential.
Ottimofiore set up a blog to help international families like hers navigate the realities of relocating to and living in new countries, cultures and languages. She says: 'It is vitally important that the moving industry – the companies, human resources departments, relocation companies and global mobility specialists – consider not just the practical aspects of the people and the families they are moving, but also the emotional, mental and personal circumstances as well.'
Family Matters
International relocation assignments are difficult enough for one person, says Ottimofiore, but when families move too, it can become far more complex. 'The success of an expatriation depends on how well prepared and how well equipped the family is in terms of access to resources and information, in order to thrive,' she says.
With 70 per cent of international assignees (Cartus survey, 2014) accompanied by a partner and almost half having dependent children, failing to ensure an employee's family is well settled during the move can be costly. Family issues – such as an employee's partner or children not adjusting to a new location – are cited as a major cause of failed assignments.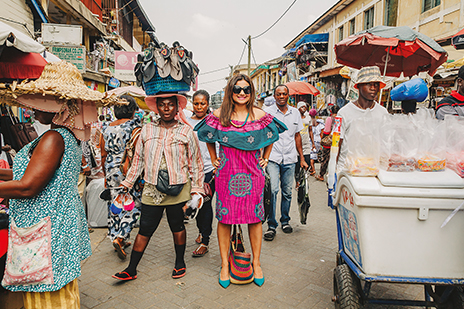 'Many of these issues could be alleviated by research of all components of a relocation, especially those factors that affect spouses, partners and dependents,' says Ottimofiore. 'Relocating a family is a complex process and not without risks. By being aware of each person's unique personal circumstances and challenges, the industry can reduce the risk of an expatriation being cut short.'
Across their various relocations, Ottimofiore and her family have had a varied experience of moving, including some particularly tricky spells. She says: 'Moving to the Middle East, for example, introduced incredible complexities – we required legal assistance to set up a guardianship and a will that would apply under Shariah law – while moving to a hardship location in West Africa meant we required more support than ever before.'
Modern expat families are often multicultural and have children born in different locations – this can add further obstacles when they move. 'Instead of registering with one embassy in your host country, you might need to register at three or you might need to file tax returns in two countries. If your family is made up of different nationalities, this requires more paperwork and coordination to obtain the relevant visas and permits.'
She adds that the challenges faced by the many families that contact her for advice, highlight a perennial truth for movers: from the point of view of the family, no international move is the same.
'You may be moving to Sao Paulo, but you still need your bank account in Dubai to remain open. Your children may need to transition from a British curriculum in Kenya to an American one in the Netherlands,' says Ottimofiore.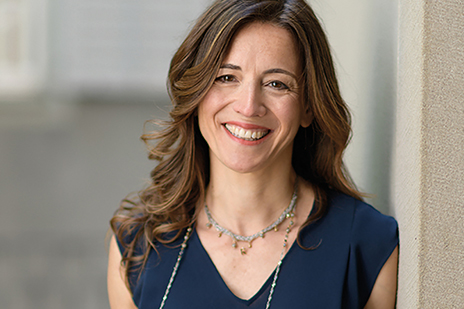 Changing customers, changing needs
Expat transition coach, author, blogger and self-professed 'global nomad by choice', Katia Vlachos, is also no stranger to the complexities of moving, and has experienced both 'extremely successful and utterly disastrous' moves with her family. She has written a survival guide, A Great Move, which offers advice for thriving in an expat assignment.
However, Vlachos says we are witnessing a momentous shift that will see attached employees and their families increasingly making different choices about their mobility than their predecessors. This will have some far-reaching implications for the moving industry.
In her presentation to the FIDI Conference earlier this year, Vlachos said traditional expat moves of the kind Ottimofiore describes – where an employee moves, typically for between one to four years, and their partner and children relocate with them – are declining as a proportion of the overall business.
A spin-off sector of permanent moves is rising, added Vlachos. Here, employees and their families make a one-way move with no return or onward move planned. However, overall the traditional category is decreasing.
Growth in the business is bringing different types of employee mobility, driven largely by younger and single people – as well as people with families who are becoming less willing to relocate their lives.
There are three main areas. The first of these is shorter-term assignments, which are like traditional but are shorter, and are made for specific projects or to provide specialist skills or training in a location. Next is frequent or international business travel, where an employee is based at home and travels to many different locations, often for weeks at a time. This also includes 'travelling specialist' employees, who are rotated around different locations where expertise is needed – or regional managers/CEOs of multi-regional businesses.
Finally, cross-border commuting, which again sees employees based at home, but working in a different country or region during the week and returning at the weekend.
Vlachos says these changes are being driven by both individuals and employers. 'On the business side, these assignments are becoming more attractive,' she says. 'There is a business pressure to cut costs and these assignments are more flexible and have shorter-term planning horizons. They can be reversed much more easily and in a much less costly way.'
At the same time, globalisation and technology that makes it cheaper, easier and more reliable to travel and communicate on the move, means these assignments are more viable than ever.
But perhaps it is people that are changing most. Vlachos explains: 'People are just less willing to move for work,' she says. 'This is happening because we are moving away from the traditional expat family…we have many more dual-career couples, where relocation has to accommodate both their careers. If this isn't possible then relocation doesn't happen.'
Other groups of employees who can be reluctant to move include same-sex couples who don't want to live in certain locations where their partnerships aren't recognised, a factor that can affect residence and work permits, not to mention safety. Employees who have children with learning or health issues also may not want to move to locations where they won't get the support they need. Meanwhile, there are an increasing number of people with ageing parents who need caring for – which makes being based at home and being mobile in one of the above 'alternative' ways more attractive than permanent assignments.
In 2008, traditional assignments represented about two-thirds of all global assignments; by 2017, they accounted for 45 per cent. In the same period, short-term relocations grew from 14 to 22 per cent; and cross-border commuting and other alternative assignments increased from 23 per cent to 33 per cent.
As partners and families don't follow the employees with alternative assignments in the same way as with traditional, these statistics foreshadow big changes for the international moving industry.
Vlachos says: 'This trend is projected to continue, and short-term assignments are expected to grow further in the near future. This means more commuting, international business travel, while traditional expat assignments are expected to stay static.'
International citizens
Vlachos stresses that millennials – employees who are currently in their mid-20s to mid-30s – are projected to make up three-quarters of the global workforce by 2025. They will be 'the majority of your customers', so ignore them at your peril.
The upside is that the next generation of clients have been raised as international citizens and have an appetite for travel. 'They expect to have at least one international assignment in their career and see travel as an opportunity to grow professionally and personally,' she says. 'And they are eager – some call them global volunteers. These people are more mobile and cheaper to move.' The flipside is that, with fewer ties and possessions than their predecessors, they have less 'stuff' to move.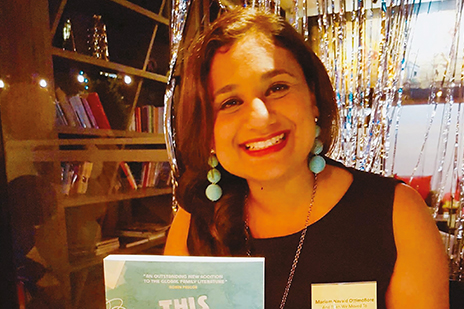 Other characteristics of millennials include a love for new technology and a desire to be in control, to make autonomous decisions and enjoy personalised and customised experiences.
This customisation will be key for those companies looking to service the needs of this new generation. 'The one-size-fits-all approach can't be applied,' says Ottimofiore, 'because the personal circumstances of the people being moved differ from person to person.'
Vlachos identifies five areas where the new kind of mobile employee needs support: immigration and taxation advice; financial planning; storage options; logistical services; and guidance on getting the balance right between their work and personal lives. Though it may seem a million miles from traditional moving services, the last area will be essential, she says. 'These lifestyles are extremely taxing on the individuals and where they have them, the families who are left behind.
'You're working somewhere and your family isn't there, working like crazy. Then, when you go back you're trying to catch up on everything you've missed. Where's the room for yourself in all of this?
'Frequent business travel can be detrimental to health and these people need help taking care of themselves – physically and mentally – and their loved ones, too.' This, she says, could include help from psychological coaches and other professionals, or a virtual assistant to take care of the practical matters, freeing up family or 'me' time.
This group isn't going through a full-blown relocation, so it can be easy to think support is not needed. But the opposite is true. 'They often just get a sum of money and have to figure it out themselves,' Vlachos says.
"People are just less willing to move for work. This is happening because we are moving away from the traditional expat family"
What does this mean for the moving and broader relocation industry? It depends on how you look at it. It's clear we will see fewer traditional expat moves, therefore reduced demand for traditional moving services. But for those who like to adapt, there is a huge market opportunity to fulfil the new needs and make mobile life easier for the next generation.
Make your services accessible
For existing and emerging business that are taking up this challenge, Vlachos offers three pieces of advice.
'Focus on these customers and try to understand their exact needs,' she says. 'This might not be easy because they are so used to doing things themselves. Dig deep, understand their needs, and provide them with a comprehensive package of services that fulfil those needs and streamlines their experience. Give them tools and services that they can pick and choose from – and allow them to do that online.'
Next, she says, companies sending their employees on new, less permanent assignments will need specialist help with the admin of aspects such as compliance, and many will want to outsource this.
Finally, make your new services easily accessible online with features including websites, online assessment tools (testimonials) and ratings. 'Make this user friendly,' she adds, 'capture and engage customers. Stand out from them online with proven credentials – or membership to a renowned organisation such as FIDI. Make sure customers can assess you and know what they're getting.' She says: 'I would have killed to have had someone who understood my needs and provided me with the support without needing to go to different providers.'
Understanding the humans at the sharp end of any moving chain has always been important. But, as more frequent and more flexible mobility based on diverse individual choices comes to the fore, this empathy will become vital – as will terms like 'customisation' and 'personalisation'.
Many FIDI Affiliates are expanding services in this direction and are already rethinking their business models. FIDI is taking these changes in its stride and will launch a DSP Certification programme, in parallel to its FAIM Certification, in early 2020. 'There is a need for the all-in-one global citizen specialist,' says Vlachos. 'You can look at a situation and see negative consequences or you can look and see the opportunities that are right there for whoever is bold enough to take them.'
Mariam Ottimofiore is author of the book This Messy Mobile Life: How a MOLA can help globally mobile families create a life by design and the international moving blog www.andthenwemovedto.com
Katia Vlachos is the author of A Great Move: Surviving and Thriving in Your Expat Assignment. She is also a blogger and transition coach: www.katiavlachos.com