With the creation of huge business concerns such as SIRVA/Cartus, RMCs, and the movers who rely on their business, are facing an existential challenge. FIDI Focus editor Dominic Weaver finds out about their different responses and what the future might look like for the moving and relocation industry
Over the past two decades, FIDI Affiliates have had their fair share of challenges. Traditional movers have faced the rise of the relocation industry and, with it, a seismic shift toward RMCs as customers. This is not to mention increasing pressure on margins, growing compliance requirements and other administrative burdens, and ever intensifying competition.
During this time, movers have responded admirably, increasing efficiency and innovating positive solutions in their business. However, in recent months, they have been faced with a new kind of challenge: the arrival, through merger or acquisition, of a new breed of relocation giant. Deals, such as SIRVA/Cartus and Relo Group's acquisition of BGRS, are creating vertically integrated businesses whose scope includes not only the relocation management, but the services themselves, including moving.
If completed successfully, the SIRVA/Cartus deal has created not only the world's largest and most powerful RMC, but also one that is far better placed to give its customers what they need, according to SIRVA President, Americas, Drew Coolidge.
He says: 'Given the pressures of continued cost reduction and raising the bar on employee relocation experiences, I think market consolidation will continue as a means to thrive profitably.
'Our clients are asking for human support globally, more flexibility on policy design and acceleration of our investments in technology innovation. With this in mind, we think the combination of SIRVA and Cartus represents a very compelling value proposition.'
The key for SIRVA, he adds, will be delivering the correct mix of tech and human support. 'Self-service when someone wants it, and a live subject-matter expert when they need it. The challenge lies in the proper balance – as all our clients have unique needs,' he says.
The flurry of investment in the relocation sector has echoes of when banks started buying up moving businesses, two decades ago now, in the hope of rapid return on their investment – a return that often didn't come. However, with RMC businesses the targets this time, the change feels more far-reaching; it is also posing some important existential questions to movers, as some of their major customers are assimilated into much larger organisations.
FIDI Secretary General Jesse van Sas says that in markets such as Canada, intermediary RMCs can make up almost three-quarters of the corporate movers' trade – and, accordingly, traditional companies may be having sleepless nights about the implications of these changes.
'Many are now wondering if, with the big takeovers such as SIRVA, their customers are going to continue to work with them – or will they use their own network of movers,' he says. 'They are very dependent on this business and they're worried about losing it now – not only in Canada, but everywhere movers are relying on RMCs'.
With fierce competition for business and the well-documented changing demographic of moving assignees around the world, the challenges are clear, says van Sas – and although no one company's reaction is the same, the result is generally similar. 'RMCs are just not profitable enough, so they are for sale at low rates and give access to a whole load of customers to whom you can sell additional features. RMCs are also massive and investing in tech is necessary and very expensive, and this makes them vulnerable to purchase.'
Van Sas adds that, although brokers of the big deals usually assure the market that it will be business as usual – and while he doesn't expect new-look businesses such as SIRVA to switch their supply chains entirely – movers are still figuring out exactly how the changes will affect them and how to respond. Movers who, in the past few years, have eschewed marketing their services direct to customers may decide to do this again. They may head back to the market rather than risk relying on trade from what they perceive to be an RMC whose business model could now change in a relatively short space of time in the event of a merger or takeover.
At the RMCs that haven't yet undergone this process, there is concern on many fronts; about possible back office and admin job losses, being asked by customers to re-pitch for business and to lose established business – and, of course, the fact that with some suppliers now much closer to buyers such as SIRVA, the playing field is apparently less level.
But, without a doubt, there is more change ahead. With conditions already ripe, the mergers we have seen to date intensify competition tenfold and necessity will surely lead to further consolidation and the creation of more relocation giants.
At Santa Fe, incoming CEO Yann Blandy says: 'The decision that some players will have to make is, are we going to be lunch or are we going to eat lunch?'
Blandy believes we are seeing the start of a process of industrialisation that other sectors have already experienced. Moving has traditionally been made up of privately owned, often family, businesses and consolidation has often meant simply creating a collection of 'smaller shops' operating under one brand. That is until now.
'I would say that the relocation industry is still not fully consolidated versus other industries where the top five or top six players would control in excess of 50-60 per cent of the market globally or regionally,' he says. 'There is room for way more consolidation beyond the recent SIRVA-Cartus and Japan Relo-BGRS deals.' 
At digital services provider Benivo, Strategy Director, Brian Friedman agrees: 'Most industries tend to consolidate down to four major players and then a long tail of niche players. I suspect the same will happen to the RMC industry over the next few years.'
So does the 'go niche, go large, or go bust' mantra apply to movers and RMCs?
Sterling Lexicon appears to have taken both the niche and large option, with Lexicon's recent acquisition and merger with Sterling bringing rewards of 'incredible growth' outside of the US, while the company has also specialised its services and streamlined its customer base in the process.
Chief Commercial Officer Mark Burchell says: 'We have identified key client profiles that are attractive to us… In the main, these are clients that recognise and appreciate value and believe in a true win-win partnership with Sterling Lexicon. We acknowledge this takes us out of some opportunities, but our top and bottom-line growth would support this is the right strategy for our company.'
Blandy, too, says that, in spite of the negatives of falling volumes and price pressure, specialising will be the right strategy for many. 'If, as a company, you dare to focus geographically on certain customer segments or on certain types of offerings, I believe there are opportunities for growth,' he says.
If the larger RMCs begin to focus on certain customer groups, it follows that there will be plenty of opportunities left on the table for movers to serve direct – while many traditional providers believe there will also be plenty of RMC generated business to go around.
At Able Moving & Storage, COO Steve Kuhn says quality suppliers' ability to be agile, responsive and to provide a tailored service will be thrown increasingly into relief. 'We are not, and never will be, out of touch with the actual customer,' he says. 'There are so many profitable growth aspects of a relocation that RMCs can focus their business models on, that partnerships with the very best independent movers will always make sense for them to undertake.'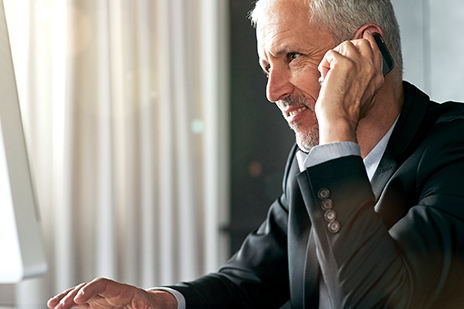 The company's Director of International, Michele Eckert, adds: 'We are talking about people's personal belongings, and customers will always demand the kind of boutique care in moving them that Able offers. This level of care will always make monopolies within this industry a difficult reality, which is great news for companies like us.'
In fact, says the company's CEO, Joe Singleton, rather than considering them competition, RMCs both large and small offer significant opportunities for movers – and also make quality a stronger differentiator across the market.
'With rapidly growing specialities in freight forwarding, along with outstanding origin and destination work, we actually see Able benefiting from the creation of these larger RMCs like SIRVA in a very complementary way,' he says. 'We already have RMCs as clients and look forward to working with more of them as they become more active in the market.
The last thing we would ever say about their creation is that they are threatening. Able looks forward to the quality of services in the industry growing as a result of the standards that will be imposed from companies like SIRVA.'
When asked about his company's strategy for remaining competitive, Singleton is resolute. 'The answer we give every time we are asked is that we are going to change nothing,' he says. 'All of our growth decisions are dictated by customer needs and always have been. It just so happens that the advances Able has made on behalf of our customers with technology regarding GPS, RFID tracking, estimate automation, and 24/7 support, are exactly the same things that RMCs are looking for in their partners.'
Technology will be an important – or essential – differentiator for those in the fortunate position of having the resources available to invest. For those
who do not, it may put them at a significant competitive disadvantage.
Sterling Lexicon's Burchell says: 'Technology will remain core to our strategy, both in terms of how it will impact the customer experience, embrace our supply chain, drive agility and compliance through our business, and harness the potential of AI and RPA. Today we have more people in our innovation team than we do in sales.'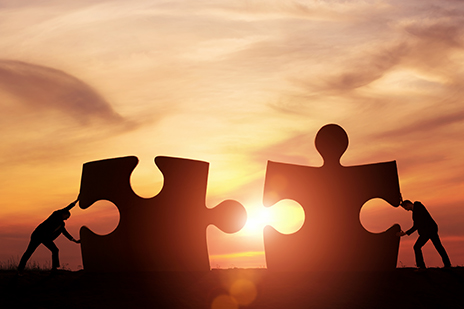 Technology, too, is the weapon of choice for industry disruptors, who are deploying apps and websites. For example, Benivo – which refers to itself as a 'welcome-as-a-service mobility tech company' not an RMC – offers user reviews in a similar way to Amazon or Tripadvisor, which, Friedman says, allow assignees to 'plan their own moves and manage their move experience based on the learnings and wisdom of those that went before them,' and offers a proposition that 'provides 12 months' digital destination services support for less than the price of one day's traditional home search.'
Friedman says Benivo is partnering with most RMCs and helping them diversify their offer – as well as broadening the market by engaging junior employees who would otherwise be 'off programme' as its clients.
Back at SIRVA, Coolidge says from here, the business will be looking to optimise its 'number one differentiator of having an integrated relocation and moving value proposition'; to broaden its global outlook; and to lead the transformation of the relocation industry.
There is little doubt that it, and the other giants, are leading a transformation and the rest of the industry will have to fall into line – one way or another.
Although there are plenty of reasons for movers and RMCs resisting the change, change is of course inevitable, and perhaps it is now in movers' best interest to accept what is happening to put them in a far better position to be able to deal with it and compete.
Certainly, the industry is in need of some new definitions. As movers diversify into specialised services and RMCs begin to integrate with movers to expand, then established categories appear less relevant. Van Sas says: 'Nowadays, the moving part of relocation and the RMC part of relocation can't be seen as two things – but rather part of the same ecosystem. It doesn't make sense to keep talking about them separately.'
Those companies that are able to see not two different and competing industries but incorporate them and embrace the idea that they can exist – and thrive – alongside one another are likely to prosper themselves.
Exactly what this means and looks like from a business point of view will be different for everyone, particularly when it comes to developing specialist services. FIDI is actively looking at how to adapt to this in several ways; including to protect its Affiliates by examining options to diversify FAIM to accommodate new business models, while keeping the established ones relevant. There will be further updates at the FIDI Conference in Osaka, and in the pages of FIDI Focus in the months ahead.
Beyond RMCs and mergers
Mark Burchell, Chief Commercial Officer, Sterling Lexicon, gives his thoughts on further challenges the future might pose for the moving and relocation industry
We must consider the global environment and the impact on the movement of people. There are many dynamics including, to a certain degree, the rise of nationalism and border protection seen in some fully developed first-world countries – how will this geopolitical aspect of the world we live in today support or restrict the movement of people?
Additionally, what role will technology play, not just in the work we do, but how it is done and by whom? Perhaps the real question is this – when will technology determine that we no longer need relocations to support business goals in today's sense of what a relocation is and, therefore, what an RMC is and the services it provides?
We might also speculate that, as countries make immigration more complex, the need for specialist companies to facilitate the movement from one country to another will become more of a requirement.