A blast of noise, heat and energy greets visitors to India's capital city, a metropolis that is home to around 29 million people across the overall Delhi region. Well-located, with good transport connections and a rich cultural history, New Delhi stands at the centre of India's international politics as its seat of government, trade and more besides. Andrew Bennett reports
Never mind the ripples of concern about an economic slowdown, India is on a mission. The country's government has set a goal to create a $5trillion economy by 2024.
Politicians project that the growth will come from established industries such as healthcare and infrastructure, as well as technology, renewable energy and entrepreneurial businesses.
With moving companies playing an important role in relocating the people that drive global economies – and FIDI companies at the industry's vanguard – New Delhi is a sound choice for a base.
In terms of the distinction, New Delhi has different architecture from 'old' Delhi. It is a city designed in the early 20th century as part of the shift of the capital of the British Empire (then India's rulers) from Calcutta to Delhi.
'Increased private public partnerships and international investment is on the cards, all making for some very bright prospects for the moving companies,' says Ajit Venkatesh, director at Globe Moving & Storage Co. Pvt. Ltd, which has a FIDI-affiliated branch office in New Delhi.
'Renewable energy, retail (offline and online) and consumer goods are just some of the expanding sectors, with large- and medium-size companies being attracted to the Indian economy and its large consumer base.'
'Moving companies such as ours will benefit from new companies being set up in India,' says Arjun Mithal of Mithals International, another of the 11 FIDI Affiliates that compete in this metropolis.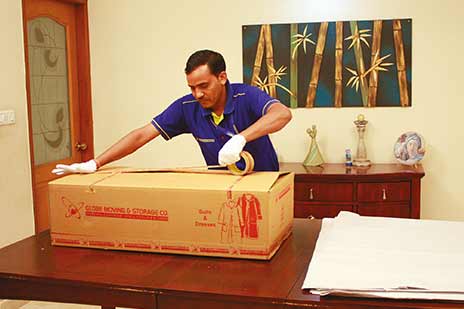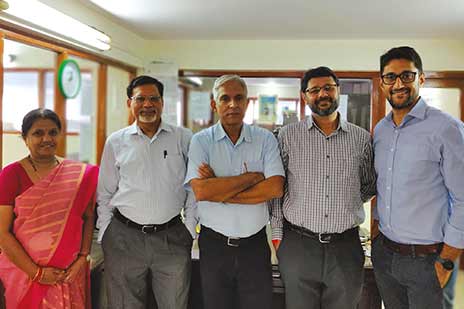 'Renewable energy, retail (offline and online) and consumer goods are just some of the expanding sectors, with large- and medium-size companies being attracted to the Indian economy and its large consumer base.'
'Moving companies such as ours will benefit from new companies being set up in India,' says Arjun Mithal of Mithals International, another of the 11 FIDI Affiliates that compete in this metropolis.
A buoyant economy
Recently, a strong customer base for FIDI movers has included contracts from banks, the financial sector, business process outsourcing (BPO) and information technology services, all sectors that have seen double-digit growth.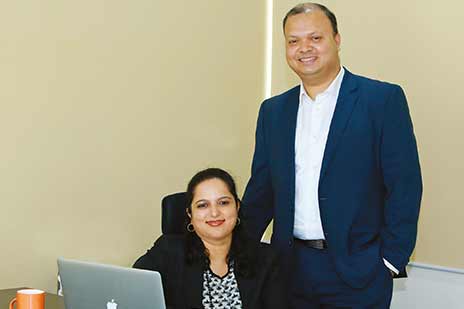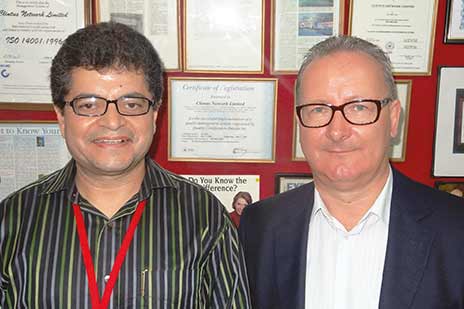 'Delhi is the most multi-cultural Indian city with the best mix of people from other Indian states and different foreign nationalities. It is also the only Indian city having lots of corporate as well as diplomatic moves,' says Arvind Joshi, President of Clintus Network Ltd. 'And Delhi is the closest major city to one of the seven wonders of the modern world – the Taj Mahal.'
Aulina Mithal Sood, director at Star Worldwide Group, cites another reason why New Delhi stands out as a business base – 'the special focus received by the NCR (National Capital Region) from the government coffers – in terms of infrastructure, social utilities, city planning and business incentive – specifically, roads, flyovers, apartments, business zones or special economic zones'.
'This makes both living here and transport a hugely more rewarding experience for businesses, compared with other cities in India,' she says. According to Santa Fe Relocation New Delhi, government initiatives have boosted the Indian economy by 65 rankings in the past four years in the World Bank's Ease of Doing Business index.
These include a goods and services tax, insolvency and bankruptcy code, 'Start-up India' and the 'Digital India' focus on new technology.
Government ministers' economic focus will be on measures to double farmers' incomes, creating an all-India talent pool and the 'Make in India' domestic manufacturing campaign. Emerging industries include food processing. The service sector – including transportation, tourism and medical sectors – has also seen growth.
Srinivasan, head of Moving Operations for Santa Fe New Delhi, says: 'We can safely say that the opportunities in agricultural, manufacturing, retailing, infrastructure and service industries, including technology focusing on AI (artificial intelligence) will continue to attract global companies to invest and thrive in India.'
As well as being the country's political nerve centre, New Delhi benefits from a strong economic growth rate of some 11.5 per cent. The city also hosts around 150 embassies or high commissions – very useful for those chasing diplomatic moving business.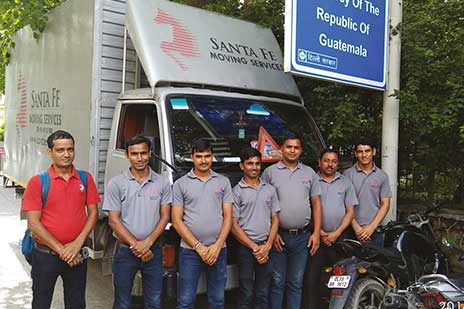 According to Santa Fe, Gurugram – part of Delhi NCR (National Capital Region) – is a leading financial and industrial hub with the third-highest per capita income in India. The city has local offices for more than 250 Fortune 500 companies.
Going digital
By any global standards, India is making rapid strides in adopting new technology.
Aakanksha Bhargava, CEO of P.M. Relocations Pvt Ltd, says: 'The digital economy has a really crucial role to play in the strong growth of India's economy. To date, the e-commerce, banking and telecommunication sectors are the ones with the more promising growth and position in strengthening the economic position of India.
'Today, almost all of the population in the country has been hit by the digital revolution. More and more people are opting for digital solutions for even their most basic needs.
'Hence, as more companies look to target solutions online, the prospects for expanding and generating more leads grow huge for moving companies.'
Clintus Network's Joshi believes the 'Make in India' programme will bring benefits, too.
'An example is the manufacturing of iPhones in India. Our country is the second-fastest digitising economy among the 17 leading economies of the world,' he says.
'We could possibly see a multi-fold increase in economic value from digital transformation in the next five years. There is an attractive opportunity for global and local businesses, start-ups, and innovators to invest in emerging technologies; such as AI, blockchain, or drones.'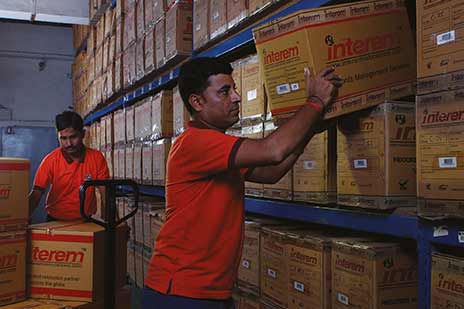 Rahul Pillai, CEO at Interem – International Removals Div. of Freight Systems (India) Pvt. Ltd, says: 'The digital boom has brought with it some other specialised industries, such as the business process outsourcing and technology that were not on the scene 10 years ago.'
He believes that infrastructure, e-commerce and technology, financial services, retail and healthcare are 'the prominent industries set to grow in the near future'.
A changing market
With a heavily populated city, many opportunities for international and domestic business and the operating pressures of a busy environment, New Delhi is no place for the faint-hearted to run an international company.
Payal Singh, country director at AGS Four Winds India, says a 'large presence of Japanese and Korean companies in India' means the opportunity of handling more enquiries from these communities.
As well as the increasing demands from customers, Payal notes that China, Singapore and Hong Kong are the most populated lanes for moving traffic in Asia for AGS.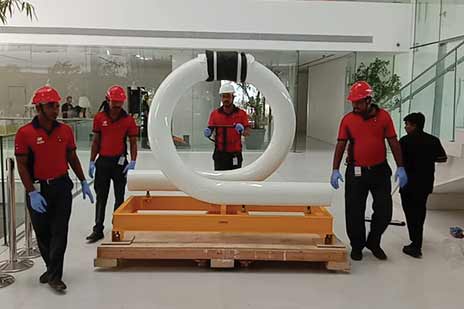 At Star Worldwide, Aulina Mithal Sood says: 'Traditionally, the US, UK and Germany were in the majority in terms of both origin and destination. In more recent years, we see many moves within the Asia continent; (to and from) other countries in Europe such as Switzerland, France and The Netherlands and to South America.'
Mithals International's largest market is the United States, followed by European countries including the UK, Switzerland, France, The Netherlands and Germany.
'While most global contracts (corporate and diplomatic) are decided and controlled from these countries, lesser international moving business is decided locally in India,' says Arjun Mithal.
'In Asia, most of the traffic is from Hong Kong, China and Singapore. There are several Japanese and Korean companies in India now, but they have more DSP (destination service provider) requirements than moving.'
Fellow Affiliate Globe Moving serve sectors such as IT, fast moving consumer goods (FMCG), manufacturing and diplomatic shipments.
'However, in recent times, our focus has been to widen our customer base and scope of activities for these customers,' Ajit Venkatesh adds.
International moves into and out of India have been consistent over the years for Globe and are mainly linked to the US, UK, Germany, South Korea and the UAE.
Venkatesh notes that, recently, the number of expats has dropped sharply, while the number of Asian expats is increasing. Clintus Network, meanwhile, reports moving more clients of Indian origin – and younger people.
With its customer base spanning corporates to private individuals, fine arts, diplomatic, international partners and relocation management companies, P.M. Relocations has also noticed a changing environment.
CEO Bhargava says: 'Earlier on, our main sources of business were from the corporates in the telecommunications and banking space. Whereas now, we can see that our larger business portions are from business generated from new age start-ups and e-commerce companies.'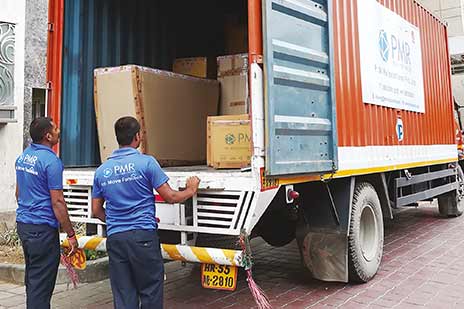 While the corporate moving market continues to be important to FIDI Affiliates, Star Worldwide's Mithal Sood is cautious. 'International moves are important to our business. However, overall these are shrinking in size for various reasons,' she says.
'Any moving company that is only servicing corporate international moves is going to be in serious trouble, if they are not already. Since New Delhi is the capital, we also have opportunities to service diplomatic and government international moves. These are consistent, though highly price-sensitive.'
'A low bar for competition'
Santa Fe Relocation's Srinivasan says the unregulated nature of the relocation industry means the bar is low for the competition. 'It does not cost much to open a small packing and moving company offering far cheaper charges using, substandard packing materials and unskilled labour,' he says.
'Other than that, there is a very healthy competition among the top rung FIDI relocation companies in India.'
In New Delhi, traffic jams remain a constant headache. Arvind Joshi says: 'Traffic congestion is becoming worse and this delays transit times within the city. We have had to take many measures to combat this, like special permissions from traffic police to move during heavy traffic prohibited hours or into such prohibited areas. We also have a fleet of smaller removals vans to move swiftly intra-city.'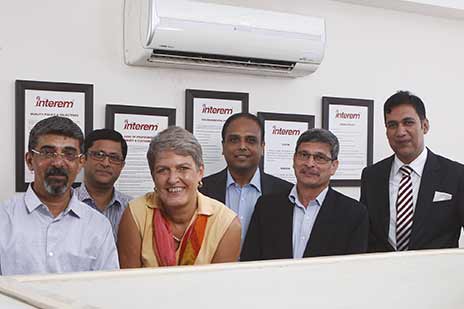 Interem's Pillai says: 'Heavy traffic jams lead to an inability to forecast the travel time to customers. We have implemented a system of working in shifts to counter this increasing problem for quite some time now.
'Our warehouse works 24/7, with the trucks moving out very early in the morning to beat the traffic blues and travelling later in the evening after the traffic has thinned down.'
With barriers regulating entry into the National Capital Region (NCR) area in the morning and evening for several hours, Payal Singh at AGS Four Winds says: 'Strict entry timings for commercial vehicles also impact us in terms of our capability to carry out activities, and costs overruns.'
Rich in culture
But despite the challenges, FIDI Affiliates based in New Delhi say the city has many unmissable attractions.
PM Relocations' Bhargava says: 'The majority of the top companies being in and around Delhi offers premium career prospects for expats. One cannot find a better resource in terms of connectivity and infrastructure. Apart from this, the city is rich in culture and better interconnected to various cities, making it a dynamic and invigorating place to relocate and in which to live.'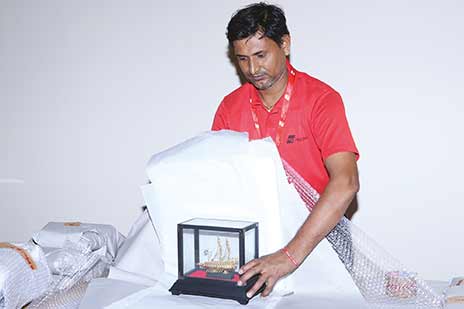 When in New Delhi…
Some key attractions not to be missed. A guide from the local FIDI Affiliates…
Payal Singh of AGS Four Winds India recommends visiting the city's top attractions on the hop-on hop-off Delhi bus.
Arvind Joshi at Clintus Network Ltd says: 'Eat local food, see the old heritage monuments
in Delhi and nearby Agra, and indulge in shopping (handicrafts, clothes and leather goods are special).'
Interem International CEO Rahul Pillai says: 'We recommend the food trail for the gastronome, visiting the monuments for the historically inclined and a shopping spree for the shopaholics.' According to Globe Moving's Ajit Venkatesh, everyone should visit Rashtrapati Bhawan, the President's official home, Parliament and the National Museum.
At Mithals International, Arjun Mithal says: 'Humayun's Tomb, Akshardham Temple, India Gate, Lotus Temple and Gurudwara Bangla Sahib are some of the major attractions. Apart from sightseeing, one can browse places like Khan market, Hauz Khaz Village and Dilli Haat for great local food and shopping respectively.'
PM Relocations' Aakanksha Bhargava says: 'Try to visit the Qutub Minar, Humayun tomb and Lal Qila. All these are beautiful, historical places where one could spend some time and take some great pictures.'
Santa Fe Relocations New Delhi's Srinivasan says: 'Khan Market is one of Delhi's top-choice markets for the expat community and a popular joint for the locals, offering some of Delhi's top, famous restaurants, bars and shopping outlets.'
Star Worldwide's Aulina Mithal Sood suggests: 'All tourists, business travellers and explorers alike must visit the India Gate, preferably in the evening or at night, when it is lit up. The India Gate, situated in the heart of the capital city at Rajpath, was originally designed as a memorial for the 70,000 soldiers who died in WWI. Today, it is a symbol of national dignity and patriotism.'
| | | |
| --- | --- | --- |
| FIDI AFFILIATES IN NEW DELHI | | |
| AGS FOUR WINDS INDIA | Affiliate | New Delhi |
| ALLIED PICKFORDS (INDIA) | Affiliate | New Delhi |
| B.M. INTERNATIONAL PVT. LTD | Affiliate | New Delhi |
| CLINTUS NETWORK LIMITED | Affiliate | New Delhi |
| GLOBE MOVING & STORAGE CO. PVT. LTD | Affiliated Branch | New Delhi |
| INTEREM – INTERNATIONAL PVT. LTD | Affiliate | New Delhi |
| REMOVALS DIV. OF FREIGHT SYSTEMS (INDIA) MITHALSINTERNATIONAL | Affiliate | New Delhi |
| P.M. RELOCATIONS PVT LTD | Affiliate | New Delhi |
| SANTA FE RELOCATION – NEW DELHI | Affiliate | New Delhi |
| STAR WORLDWIDE GROUP | Affiliate | New Delhi |
| WRITER RELOCATIONS NEW DELHI | Affiliated Branch | New Delhi |