First there was COVID-19, then serious global supply chain disruption, and now in 2022, a war in Europe. The last three years have not been easy ones for many people, including FIDI movers. FIDI Focus spoke to Affiliates with operations in countries bordering Ukraine about how the conflict is affecting them, and about business conditions in general. By Andrew Bennett
Who remembers the phrase 'the new normal?' This was supposed to be the phase the world would enter in the immediate aftermath of the COVID-19 crisis, when we would enter a calmer period of settling down and adjustment.
If we have indeed reached that phase of the 21st century, 'normal' looks like a troubled time – but, as ever, FIDI Affiliates in countries including Hungary and Romania are on the borders of a major war, and yet still managing to keep the wheels of commerce turning.
As Dana Dascalu, General Manager at CDD Relocation, says: 'As Romania was getting out of "COVID era" and expecting business and life to get back to normal, even to a "new normal", it looks as if the world is jumping from one crisis to another.'
Curt Clements, whose company Move One has a FIDI affiliated office in Hungary, adds: 'Moving and relocation went from post-COVID recovery of "normal" moving and corporate relocations to a very rapid escalation of emergency relocation needs.
'From the first day of the war, Move One was inundated with requests from corporate partners for emergency transport and short-term housing requirements for staff leaving Ukraine.'
Although the war in Ukraine has not had a direct effect on its business – since Ukraine was never one of its destinations – Andrea Müller at EuroMove Relocation in Hungary says the conflict has affected its neighbour mainly in two ways.
'Lots of Ukrainian people are leaving their country – the United Nations High Commissioner for Refugees mentions five million refugees. 630,000 refugees have arrived in Hungary so far and this number is increasing,' says Dr Müller, who is agent and customer relations manager at EuroMove.
'You can see Ukrainian people everywhere – in social media, out in the streets or in the shops – and professional associations like Hungarian Red Cross, and private citizens are helping Ukrainians in many ways by collecting clothes and food, offering free accommodation and free schooling for children.
'Second, our economy is heavily affected as historically we have always been strongly dependent on Russian energy sources, however we have not seen any disruption so far, unlike in Poland and Bulgaria.'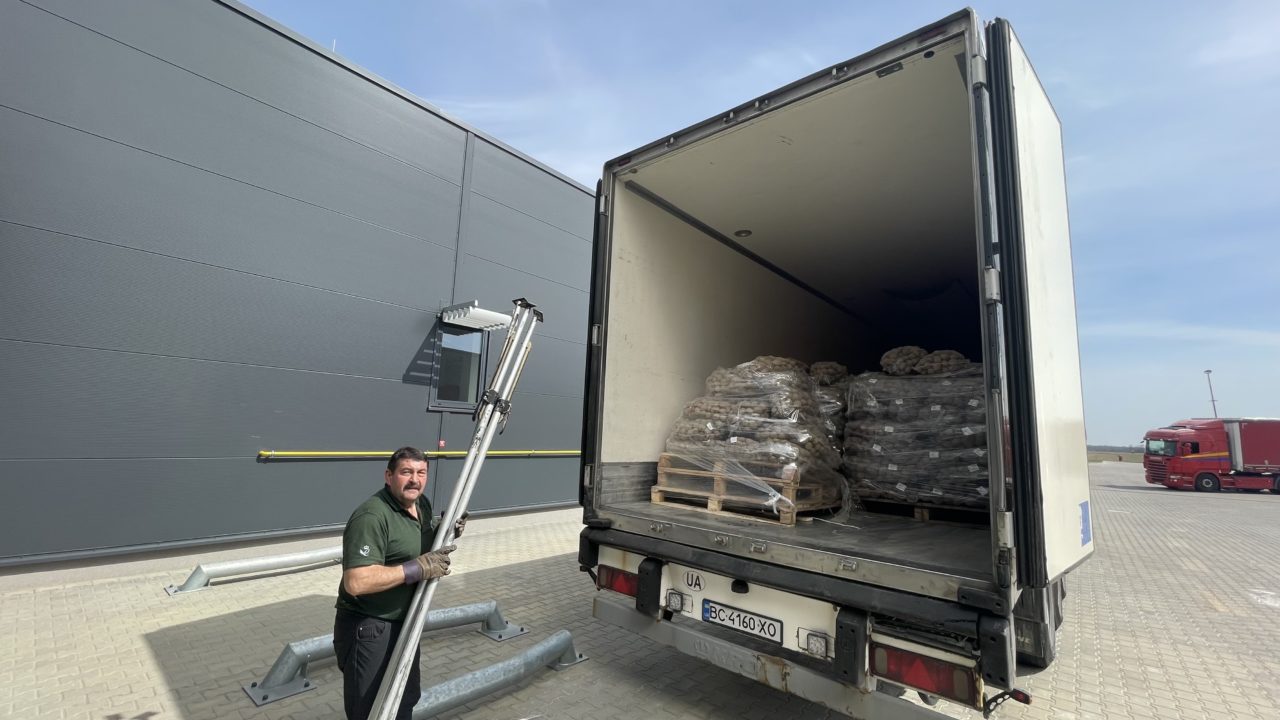 Mixed picture of recovery
Aside from the impacts caused by the conflict in Ukraine, FIDI companies we contacted reported a mixed picture for how their local and regional economies were getting back on their feet in the aftermath of the pandemic.
Dana Dascalu at CDD Relocation says traffic to and from Ukraine before the conflict had not been on a regular basis, whereas traffic had once been busier to and from Russia. At present, this has – understandably – stopped.
'Our company has been operating continuously during the pandemic, we had no business interruptions,' she said. 'Both 2020 and 2021 were very good years, business wise, and 2022 has been shaping up really well so far. We do expect some changes in the moving industry, and we will all have to adapt.'
At Move One, which operates across the region as well as in the Middle East, Africa and elsewhere, Clements has seen 'moderate growth' in Eastern European areas, but this is still 'very anaemic compared with past years'.
Trends he has witnessed in the market are similar to global ones, with 'smaller moves, more short-term assignments, continued lump sum interest by customers', proving to be common factors.
At Santa Fe Relocation, Anthony Heszberger is Director for the Central and Eastern European region and based in Budapest.
While the Ukraine conflict has meant uncertainty for Eastern European economies, the situation is improving 'but slowly', however, 'investments are on hold; nobody dares to decide as the situation is very fluid'.
Following the peak of the pandemic, Heszberger says: 'The moving business started to develop after COVID and clients started again to plan expansions into new locations.'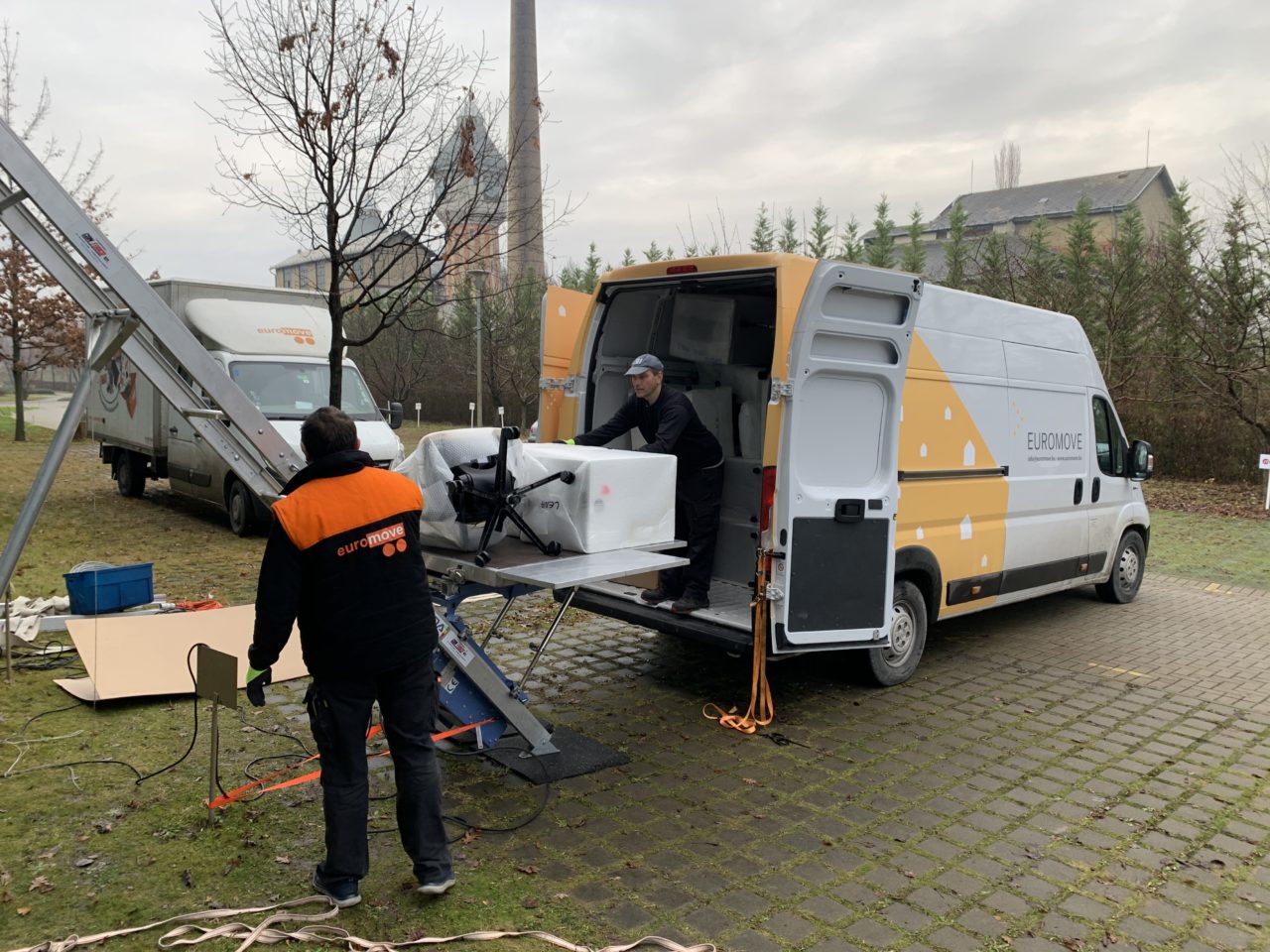 At EuroMove, Dr Müller also has a positive perspective on recent trends.
'The international moving business in general has started to go to the direction as it was before the pandemic,' she said.
'Our experience is that the corporates are willing and able to transfer employees from one country to another and also private citizens are moving, especially Hungarians relocating back to their home country, show growing numbers as well.'
The scars of war
Meanwhile, Move One's CEO has directly experienced the Ukraine conflict in recent months. Clement's company was among those on the ground organising emergency aid and support for the Ukrainian government mainly through Poland, Romania and Hungary – within days of the start of the war in February.
He was in Ukraine in person, along with his teams, in the western Ukrainian city of Lviv, when cruise missiles struck the train station. MoveOne trucks were only 400 metres from one of the missile impacts. NBC News reported that at least seven people were killed in missile strikes on the city on 18 April.
Clements says: 'To date, we have moved tens of thousands of tonnes of food, medicine and medical equipment to all areas of Ukraine. In addition, we have quickly expanded our warehousing operations in five cities to support our customers.'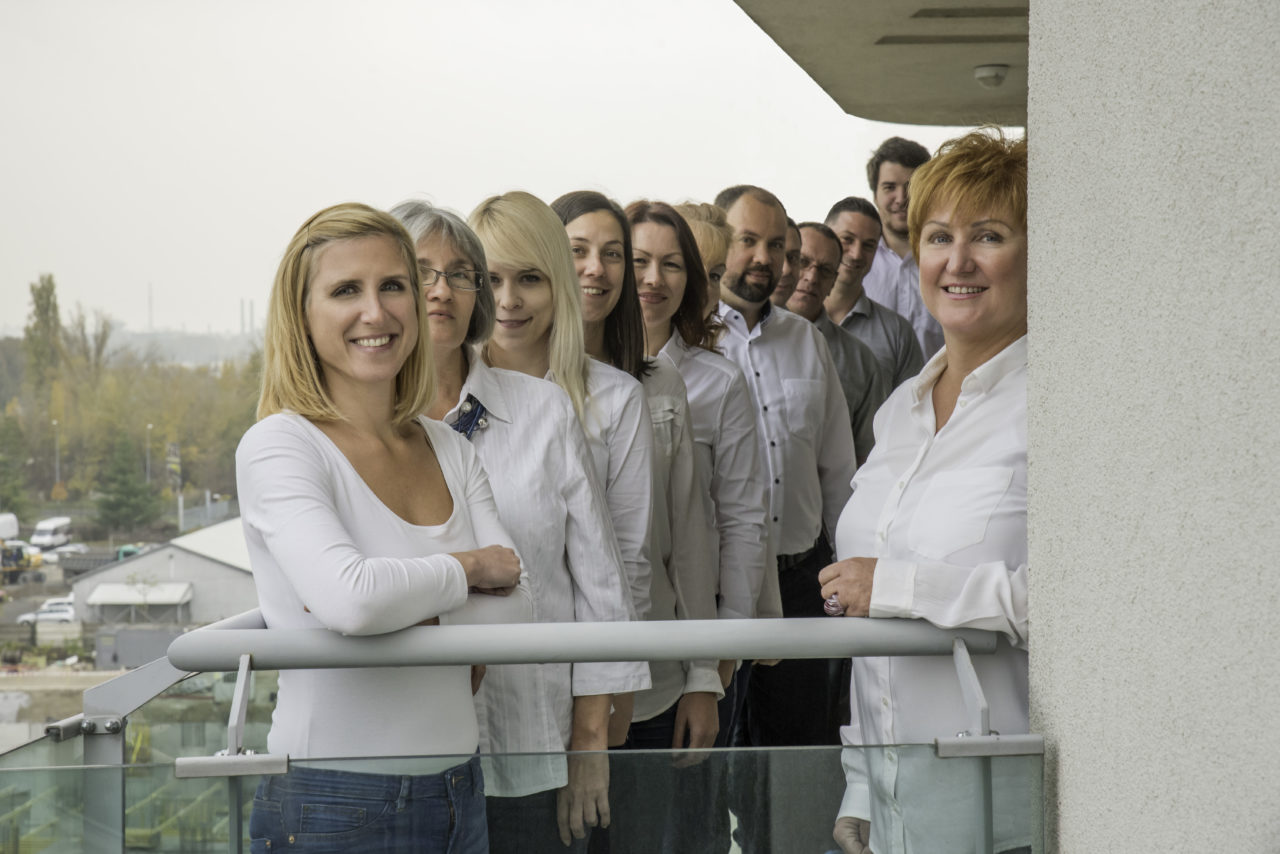 He adds: 'Now many seem to believe that this war will most likely grind on for some time and even if there is a cessation of hostilities, future violence could easily flare up again. As the scale of destruction becomes clear, we will see that the infrastructure needed for quickly restarting normal business operations will be significantly impaired.'
According to Move One, global companies who want to incorporate Ukrainian staff into their operations
now request more long-term assistance including work and residence permits, school assistance and housing.
'We are also beginning to see an increase of export moves from Ukraine for diplomatic and corporate customers who were unable to move goods prior to war as well as Ukrainians who now plan to stay out of the country for a longer period of time,' says Clements.
As well as the humanitarian crisis caused by the conflict, Move One believes that large-scale capital investment may slow in neighbouring countries to Ukraine – Poland, Slovakia, Romania and Hungary.
However, these border countries will continue to see surges in technology, defence and military-related investment 'it is most likely that NATO will set up more permanent bases,' adds Clements.
Cash up front
In terms of other impacts of the war so far, Santa Fe, under its former brand name Interdean, has been operating in Ukraine for 30+ years, lately through a franchise agreement with Interdean Relocation Services, Ukraine. It says many business requests initially came from Russia, from agents; corporate companies and private individuals.
'It is certainly a difficult situation to handle. Plenty of moves have been delayed, and are waiting in the warehouse for further directions,' says Anthony Heszberger. 'Prices have shot up and everything is cash up front.'
Restrictions on moving are changing almost every day with new sanctions coming into the picture, 'mainly trying to block Russian and Belarusian business,' says Heszberger. 'Russian trucks cannot cross the border, most of the shipping lines stopped servicing in Russia and also only a few airlines are operating. Pre-payments are required for all jobs/moves.'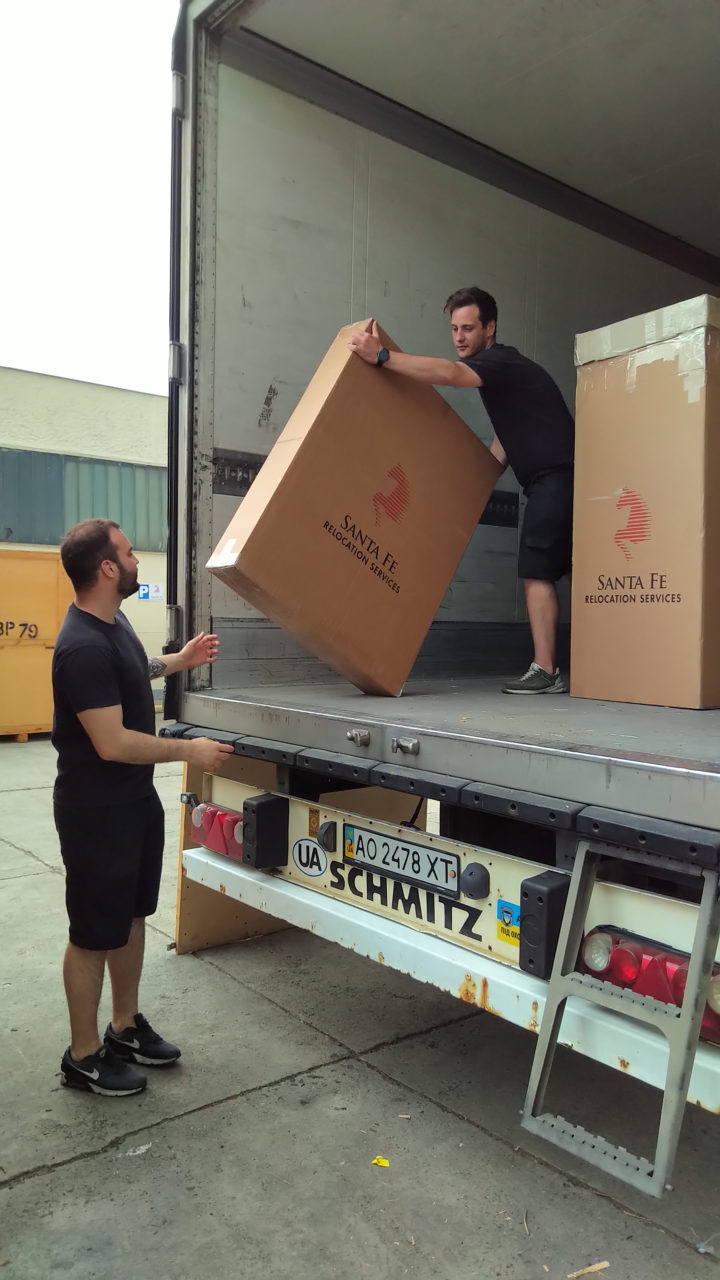 Romania has felt the impact of the conflict in a different way. CDD Relocation reports a slow-down in residential local moves recently, as people stop investing in new houses 'until they figure out the future', according to General Manager Dana Dascalu.
Dascalu adds: 'On the other hand, the number of private removals out of Romania increased immediately when the conflict started.
'We have seen huge increase in all transportation rates, sea, air and land; congestion in ports doesn't help either and getting a decent freight rate is "so last season". With inflation going up in most of the European countries and the increase of rates, our customers are still asking for a cheaper offer – it is a paradox, considering everything. We think it needs time to settle down, so that everybody understands this is the new normal.'
In Hungary, EuroMove says the war has had a 'severe effect' on the region's industry and agriculture overall. This has been because of lower export supply, difficulties in sourcing spare parts for vehicles and higher energy prices.
Local economies have been affected by the high prices of crude oil and food – in Hungary inflation
stood at 8.5 per cent in March with companies expecting the rate to rise further in coming months 'when the shortages will really hit our economy', says Dr Müller.
However, she expects the workforce market situation will be slightly relieved if Ukrainians choose to settle and begin work in Hungary 'although they prefer moving to Western European countries that attract them with easy immigration policies'.
A brighter outlook
Aside from the issues caused by the conflict, Heszberger says the situation in Central and Eastern Europe is difficult because of shortages of drivers, packers and trucks, packing materials and fuel costs. However, he does see reasons to be positive.
'There will always be moves – unless the borders are shut – but companies will have to adapt their size to the lower volume. There are grounds for optimism if we take the right steps and make the necessary changes.'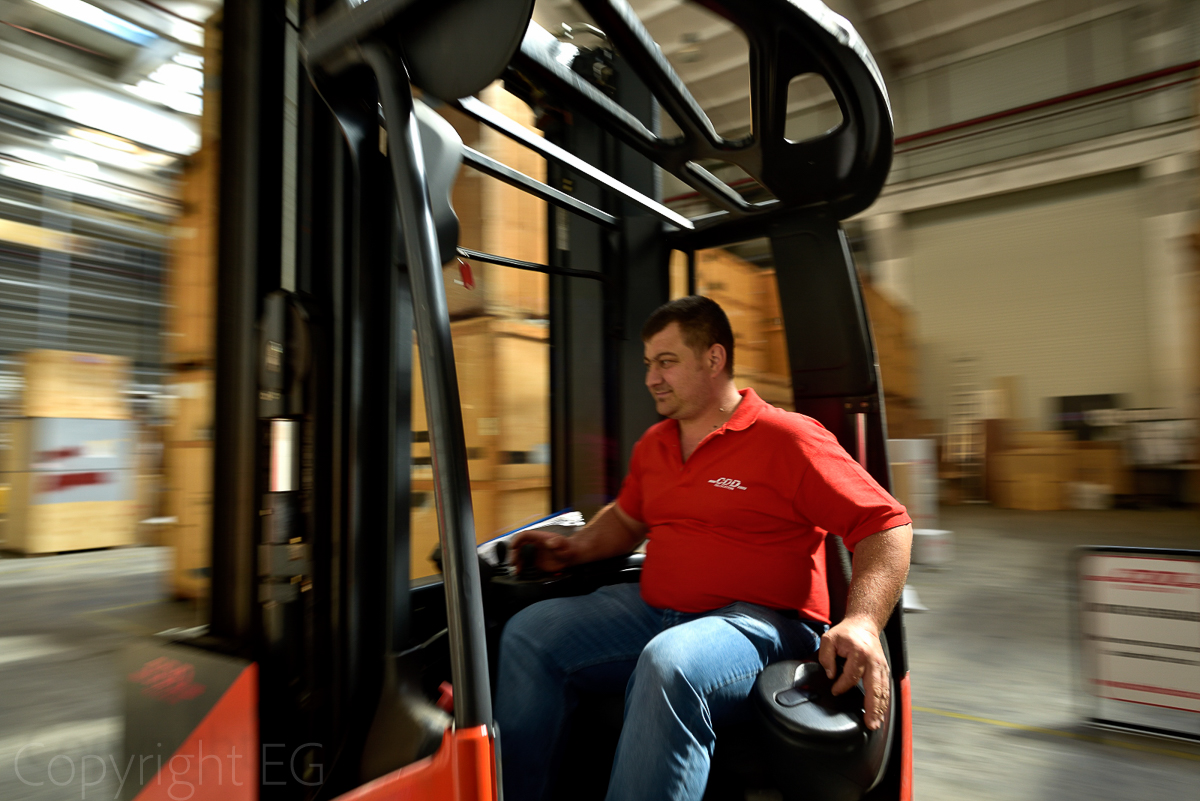 Despite the unpredictable business environment, CDD's Dascalu is also optimistic: 'Romania is still considered an affordable market in terms of expenses and work conditions, therefore more and more companies will open HQ or branches over here. We do expect good times to come.'
And while noting the challenges that Hungary and other markets face, EuroMove's Dr Müller says her country has always offered a lifestyle that 'has been attractive for the expats, good value for money. For corporates, taxation is very low and government has always attracted investment'.
At MoveOne, however, Curt Clements sees a challenging future ahead for moving companies in Eastern Europe: 'Those who will survive have to be diversified, nimble, embrace technology and have strong balance sheets,' he said. 'Either you have to be small and niche, or large and can subsidise overheads. Others will most likely have trouble remaining profitable.'