Our popular 35 Club mascot arrives back at base, but mystery still surrounds his disappearance. We enlist former FIDI Focus editor Colin Quarrington to help chart the events
One of FIDI's best-loved Affiliates has been found safe and well, after going AWOL for more than eight years.
Fred Bear arrived at the FIDI Office in May – and, although his name might suggest otherwise ('Fred Bear' a play on the word 'threadbare', meaning 'battered and tatty'), he seems in pretty good shape, despite his lengthy absence.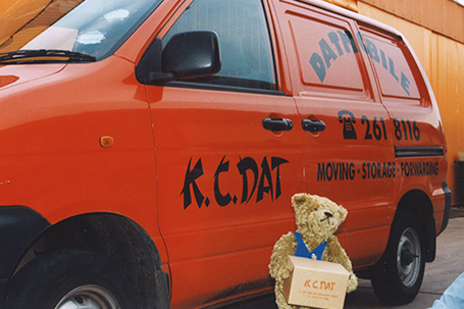 Fred Bear was part of an idea, launched in the mid-1990s, to get members of FIDI's 35 Club (now the FIDI 39 Club) involved in an international community project.
At the time, the Club had embarked on its environmental programme – including Artists for Nature – and was looking for something fun and engaging.
FIDI came up with the idea of sending a mascot in shipments from one Affiliate to another, by road, sea or air. Staff chose Fred, a Steiff teddy bear – high-quality and tough enough to withstand the rigours of international travel.
They found a sturdy box for him to travel in, gave him a few essential travel accessories and made him an official photo passport. Pam Quarrington applied the finishing touches by making him a smart waistcoat, and he had a few other travel accessories.
Fred set off and, with the help of FIDI Affiliates, travelled around the world. He always got a warm welcome from hosts, who made him new clothes, bought him local souvenirs, and took him out – he even went motor racing in South America. He became a much-feted global traveller.
The response to the little bear was quite extraordinary. FIDI Focus, in which the Club has a regular page, chronicled Fred's travels with photographs and reports from different countries; a cartoon character based on Fred was also created.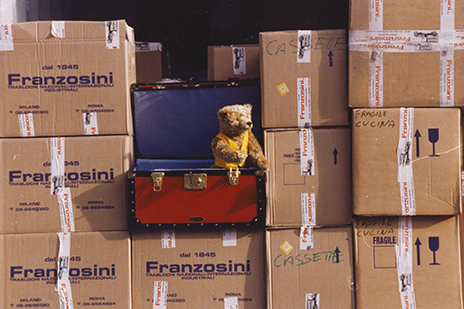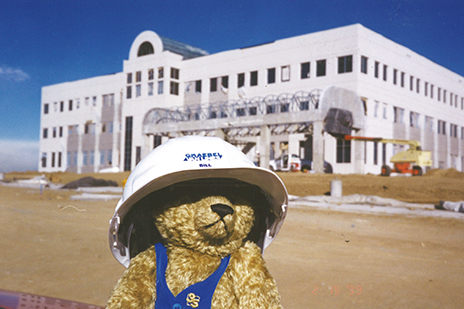 It carried on for several years until, suddenly, Fred vanished. Despite numerous appeals by the 35 Club in FIDI Focus, no-one seemed to know where he was. Theories about Fred's disappearance included that he was lying low until the global recession came to an end and that his case was so stuffed full of memorabilia from his travels that he had had to return home for a proper clear out before he could carry on.
A FIDI spokesperson said: 'Whatever the reason for Fred Bear's disappearance, we're really pleased to see him return to the FIDI office, where he is recuperating before he sets off on his travels again. However, as Fred has been travelling since the 1990s, we are looking at his membership of the 39 Club; he's probably still eligible – but only just.'
Do you have any photographs or stories about Fred Bear? Please email them to FIDI: fidi@fidi.org