The moving industry has been evolving, but there are still some small details in move handling that are not given enough attention, says John Wu, Relocation Service Manager for Chinese Affiliate AMR International Relocation.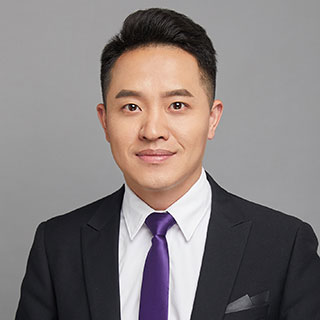 Having been in the industry for some 15 years, John Wu (pictured) has come to realise that small details matter greatly.
Here are his top five examples:
1 – No job reference number
Most movers use a system and platform that assigns a unique number to each job. But I have seen many agents fail to put a booker's job reference in communications. If there is no number on the agent's invoice, it might take longer for the booker's finance department to validate – thus delaying payment. Or the agent doesn't put the job reference in the email subject line, making it hard for the booker to keep track of correspondence, potentially missing some of the communication.
2 – No price breakdown
On some occasions, a one-off quotation is needed before a job is assigned. One common thing I've noticed is that some agents make the quote 'too simple'. For example, a door-to-port quotation might be just an online price, and doesn't show the freight price. This means, if there is a volume change, it is hard to work out the updated price because the original quote wasn't transparent.
Or, for instance, with a LCL shipping option, most origin agents do not share destination port fees and terminal handling charges, which might end up being much higher than normal.
3 – Poor file management
It is common to have many files covering the journey of a move – high value, crating, loading, shuttle, feedback form, accessory sheet, third party, existing damage, and so on. And, when it is a large move, the number of files can be enormous. These are some examples of bad file management:
No proper file name: this is common and I think most movers in our industry would agree
File is scanned with a random name given, not the proper one. Moving pictures such as crating images, are not labelled, and when this involves multiple images, it is frustrating when they are not properly named or labelled.
On some occasions, images in the file are poor, blurred or not rotated properly. These 'unqualified' files might not impress customs offices, and in the worst-case scenario may require resubmission.
4 – Critical process not documented
A successful move needs to be streamlined, with care taken every step of the way. One way to achieve this is to document each step in case something needs to be checked later.
Unfortunately, with some movers, critical documents are often missing. Here are some examples:
Container loading report
The importance of this document and its supporting loading images is obvious. In water damage cases, for example, where the container is found to be damaged upon delivery, it is critical for an insurance claim to show if the incident happened at the point of loading, or during or after transit. Therefore, this report will ensure the mover checks the container as required as it will help figure out who is responsible for any damage. Proper management of a move needs a properly documented process.
Property check
Doing a property check is critical for justifying any dispute about damage before or after the move. Documented papers witnessed and signed by both parties will ensure no liability should be claimed. Unfortunately, in many cases I've seen, it is often not properly carried out or done at all.
5 – Poor booking order
A booking order is a comprehensive communication informing the agent how to implement the moving service. It is about how much to pack, which way to ship, who to bill, to whom the shipment is consigned, special instructions, additional care, and so on. One component often missed is the consignment instruction, which might delay the shipping. Another is the quotation – sometimes, a booking agent might use an expiring quote to book the job without checking the validation, and this could result in dispute later.
Each company should practise the measures above. While they are nothing new, if they are carried out, they will indicate clearly to a client a firm's highest dedication to service and will make sure every job is carried out consistently.
Find out more about AMR International Relocation.