Now that FIDI has extended its quality remit to offer certification covering Destination Service Provider activities, Andrew Bennett looks at the opportunities for moving companies in offering destination services, and how such services support families in transition
Moving home is notoriously time-consuming and stressful. When a family or an individual chooses to relocate abroad, that adds an extra dimension.
Executives starting a new assignment in another country benefit from turning to professionals to assemble the pieces of their relocation jigsaw.
They often find that destination services – an array of services additional to international moving – are very useful, or essential, in enabling their family to settle in at their new location.
Preparing to start a demanding new job away from your home country is difficult enough, but finding a suitable home for your family and a good school for your children, moving pets, and sorting out visas and immigration permits are additional, big, headaches for people to arrange themselves.
Hence the growth in destination services (DSP) in recent years, with FIDI Affiliates now among the players offering these to their clients. According to one FIDI Affiliate in the Netherlands, changes triggered by the COVID-19 pandemic mean offering DSP services makes even more sense.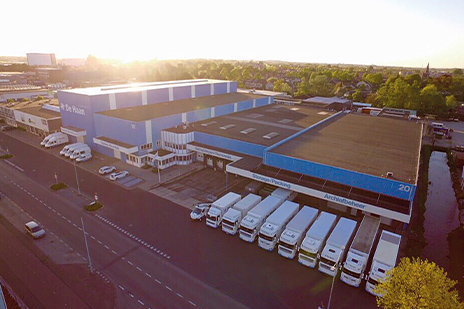 Wouter Hijzen, CEO of De Haan Relocation, says: 'Since the COVID-19 crisis, global mobility is more comprehensive, intertwining and liaising with so many other areas that specialised expertise is key for all stakeholders in the process.'
Changes in the international labour market, accelerated since the beginning of 2020, mean clients are increasingly seeking digital solutions for their needs.
Digital nomads
Hijzen says: 'Global digital nomads can work from anywhere, and offer their contribution to their employer independent of their place of residence.
'New questions [have emerged, including]: "Where do you have to pay tax?" New challenges have been accelerated through the COVID-19 pandemic. This target audience will search for solutions on the internet and will not go the traditional way with a consultant for a "settling in" tour.'
Digital nomads
Hijzen says: 'Global digital nomads can work from anywhere, and offer their contribution to their employer independent of their place of residence.
'New questions [have emerged, including]: "Where do you have to pay tax?" New challenges have been accelerated through the COVID-19 pandemic. This target audience will search for solutions on the internet and will not go the traditional way with a consultant for a "settling in" tour.'
So, the supply chain must offer solutions tailored to the needs of these employees or independent professionals, Hijzen believes. 'Digitalisation will be key to survival and remaining successful,' he says.
In Turkey, Bedel Mobility Solutions – the sister company of ASYA International Movers – is another FIDI-accredited company offering destination services, a journey it began 25 years ago.
Bedel Mobility Solutions in Turkey CEO, and FIDI President, Ebru Demirel says: 'We believed DSP was a business opportunity to add a new service line to our existing moving services. After all, the services are related to one another.'
After attending international conferences, Demirel saw how big an industry DSP had become. At that time 'DSP was not known in Turkey'; however, 'we believed that being one of the first to offer DSP services would make us stronger in our market'.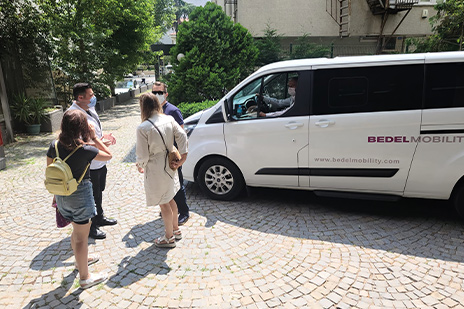 For Kathy Chrisovergis, President of Celebrity International Movers SA in Athens, improving moving services is driven by personal understanding. 'We had a terrible experience when moving from the US to Greece when I was a teenager,' she says. 'We put a lot of personal effort into making "happy moves", and it seemed like the best solution to pursue our goal was to offer an all-inclusive solution for these families.'
Although Celebrity didn't officially start offering DSP until 2012, Chrisovergis says 'because of our Greek culture and hospitality, we always offered advice and assistance on their relocation needs, above and beyond our line of duty. We just didn't call it relocation services, or even charge for it.'
Skilled diplomacy
There is a clear appetite for the kind of executive support that DSP providers can offer. In the UK, AGS 360 Solutions reports that 'demand is reasonably high'. James Sawyer, AGS Managing Director in London, says: 'We are currently at levels we usually see in non-pandemic years, particularly in Europe, the Middle East and Asia – regions where vaccination programmes are well under way.'
AGS, among others, sees clear opportunities ahead for DSP – but what skill set do destination service companies require to be successful?
Tim Cronin, Managing Director of Cronin Relocations Ireland, based in Dublin, says: 'Most global organisations have mobility policies that are well-constructed, flexible, and competitive, and others have policies that are inflexible and slimmer in scope. But no matter what the HR policy, the DSP provider must balance the competing needs of the client HR team and the relocating assignees and their family's needs and wants.
'This often takes skilled diplomacy and, above all, the careful management of expectations, while simultaneously delivering the service demanded by HR teams.'
Good communication is key, according to Fanny Sterckx, CEO of Transworld International in Brussels, a DSP services provider since 2008. She says: 'For our customers' comfort and effective communication, we assign a single point of contact who liaises with all parties involved in the relocation.
'Our multilingual and specialised advisers, in-house Masters of Law, and excellent agents worldwide go the extra mile to offer first-class services at departure and destination.'
Sterling Lexicon United Kingdom reports a rise in the number of 'traditional' destination services initiated, along with growing requests from clients for supporting services, such as cultural and language training. Providers also need detailed knowledge of their local markets.
Peter Sewell, Managing Director EMEA and APAC for Sterling Lexicon, says: 'The need for on-the-ground local knowledge and expertise is also increasing as business travel re-emerges.'
What price quality?
As with international moving, there are many players, but service quality can vary widely. FIDI Affiliates distinguish themselves with the FAIM seal of approval, but is the new DSP FAIM certification standard truly something to aspire to?
Italian Affiliate Vinelli & Scotto S.R.L. (V&S), a DSP provider since 2000, firmly believes so. Renata Busettini, who manages V&S's DSP department, says the accreditation process gave incentive to introduce more structured processes. The company identified areas for improvement during the FAIM certification exercise, she says.
'The FAIM requirements and philosophy helped us in achieving this, and we now have a very efficient tool – the V&S DSP Quality Manual,' she adds. 'This is not only a guide for our staff in their daily work, but also a very powerful training tool for any new hire.
'FAIM accreditation in DSP services is an additional tool we use to demonstrate our motivation and determination to excel in what we do.'
Cronin Relocations believes the certification helps its business ambitions. Brexit has left Ireland as the only English-speaking country in the EU, making the Republic likely to grow as a major European base for 'high-value foreign direct investment', says MD Cronin. 'We believe this certification will help build trust in our DSP services and grow our B2B and global RMC (relocation management company) business in Ireland.'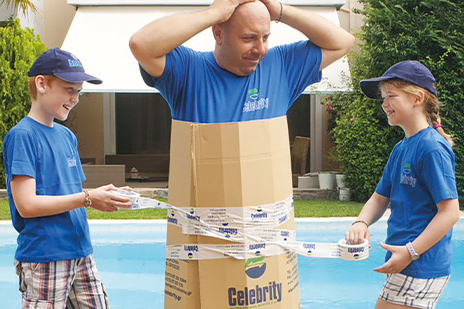 Celebrity Movers are also fans of the certification, believing it is 'an excellent marketing tool'. 'When we were invited to participate in the first pilot audit (for DSP certification), we were honoured and enthusiastically accepted, knowing we would further improve our knowledge,' says Chrisovergis.
'We are continuously striving to learn and improve, and this was definitely an opportunity. We are very proud to be the first in our FIDI "family" attaining this certification.
'Our clients love our love and passion for our work, making us exceptional in the local market.'
In 2001, Transworld International was among the first moving companies to obtain FAIM certification. More recently, it also became the first Belgian company to obtain the FAIM-DSP quality accreditation. 'These quality labels and what they stand for are increasingly important as customers ask for consistent, proven quality services,' says CEO Sterck.
A natural fit?
For some moving companies, establishing themselves in DSP can be a smooth transition, but others have found starting destination services from scratch more of a challenge.
'Anything out of our comfort zone is challenging but exciting,' says Demirel. 'I am a mover in my heart, but am able to see both companies, what they offer and can provide.
I would say that both require different skills and talents… (establishing destination services) is not a natural step, but it is certainly beneficial in the long run.'
Vinelli & Scotto's Busettini adds: 'At the beginning, we found it quite challenging, as we were considered "another mover offering or even pretending to offer DSP services".
'But we strongly believed that this was the right step and the right moment to do it, and were not discouraged. We understood that the two activities – moving and DSP – can be complementary or totally disconnected. This awareness contributed to building a network of new clients.'
Showing the human touch
Destination service provision is not only about processes, though. On the ground, DSP experts frequently go that extra mile to help clients who find themselves in distressing – or unusual – situations abroad. This was the case in Ireland.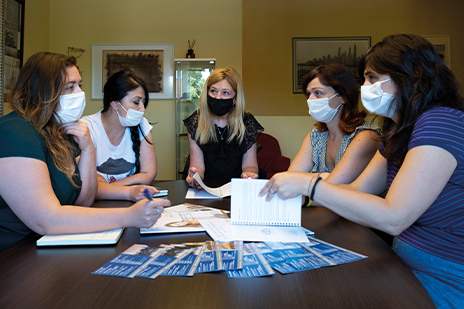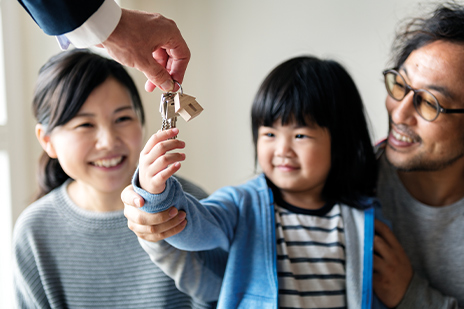 A couple on assignment arrived on a bank holiday weekend, collected their baggage and rental car in Dublin, and headed west to enjoy the sunny weather and a long weekend. They stopped for a coffee and comfort break, but left their car keys in the ignition. When they emerged, they discovered to their horror that their car was gone, with their baggage, laptops, and vital documents.
Cronin continues: 'Luckily, they still had their mobiles. With the help of onlookers, they called the Gardai (Irish police). Then they called Emma – their Cronin relocation consultant – who had built a rapport with them before their relocation.
'Jumping in her car, Emma calmed them down. By the time she arrived, the problem had resolved itself. With the help of the Gardai and CCTV, the couple realised they had parked their car on the other side of the building, and somehow come out a different way!
'Red-faced apologies quickly gave way to euphoria and relief. Undeterred, with a gentle wave they headed west, convinced now, more than ever, that Ireland was the most honest country in the world.'