Asian Tigers Chairman and newcomer to the FIDI Board Gordon Bell has had a career that has taken him from his birthplace of Singapore to work – and play – in some of Asia's most exciting destinations. Dominic Weaver spoke to him about the highlights of his journey so far
There was a time, many years ago, when Gordon Bell couldn't see himself having a career in the moving industry. The Asian Tigers Chairman and incoming member of the FIDI Board endured some uncomfortable early experiences in the business – including struggling down several flights of stairs with a heavy load while colleagues laughed at him – that almost caused him to walk out on the business he now loves. However, Bell's affection for great people and a challenge kept him going and, today, more than four decades on, he is entering the latest stage of an exciting and varied journey in moving.
Born in Singapore, like his father, Bell was sent to boarding school in Scotland while his parents remained in Asia. It meant that, during the holidays, he was kept well entertained with a plethora of fun activities. This fostered a love of sport that would last a lifetime, but – from the school's point of view – the natural progression was from boarding into banking, the military or insurance. Bell was less than enthusiastic about all three, while the thought of more education and examinations was not on the cards, he says.
'I wasn't the brightest kid on the block and didn't leave school with many qualifications. I'd done my Highers – I didn't say passed them – but the thought of doing insurance or banking examinations just wasn't in my DNA,' he says.
'I was a people person, I played sports and I liked being around people and having fun.'
Despite this, Bell gave the banking business a try and worked at the Bank of Scotland for a few uninspiring years before his parents intervened. 'After two years, my mother visited, wrote my resignation letter and sent me to France to learn how to speak French,' he says.
After six months, he returned to Singapore to live with his parents again, and his father asked a family friend, with whom he shared a junk (boat), to help find him employment.
'One of the guys was the number one at Caltex, who asked his suppliers – one of whom was K C Dat, who hired me,' explained Bell.
'At the age of 20, I think I was still on the young side to go into sales, so they put me in the warehouse for a few months and sort of forgot about me. I was doing all the horrible jobs – unloading containers, folding blankets, cutting paper into useable sizes, that sort of thing,' he says. 'I think the Malays and Chinese guys, who were packers and supervisors at the time, saw me as a bit of a giggle to be honest, I think they were dying to make me do something I just didn't want to do.'
Indeed, it was when he was finally dispatched on his first moving job that he found himself the front lifter as the team carried an unwieldy and heavy piece of wooden artwork down 14 storeys.
'They laughed all the way down,' says Bell. 'I went home that day and said to my mother, this is not for me – you have to call this guy from Caltex back to see if he's got any more friends with openings!'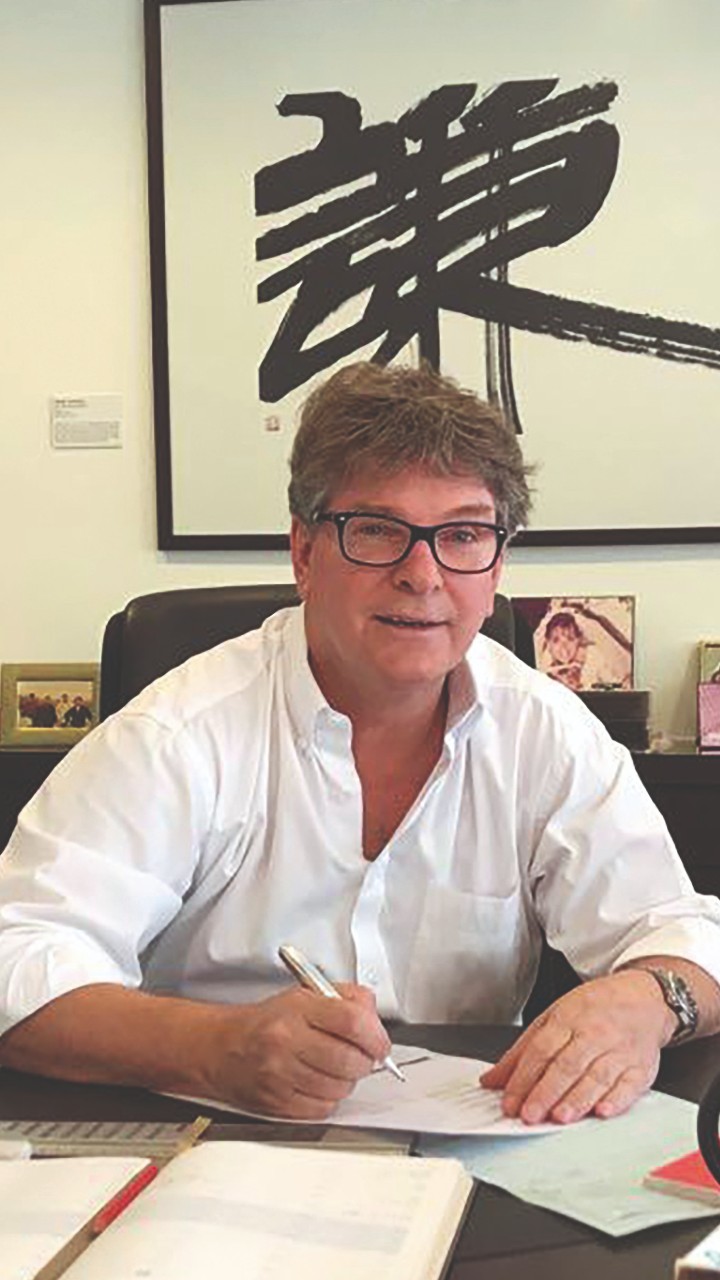 Despite this tough start, Bell began to learn the ropes of moving from the ground up; packaging, loading, driving a forklift, carrying out surveys and generally 'having an opinion' about how to carry out a move. He loved being a part of this and settled into his life in the country, as well as playing scrum-half for a local expatriate rugby team.
But there were tougher times still ahead. After two years back in Singapore, the government told him his work permit would not be renewed unless he completed his national service and he was given just a month or so to leave the country.
'It was a huge shock to be told I couldn't live with my parents any more,' says Bell. 'I'd never had to look after myself and having to move away from the comfort of having family close was just horrible.'
However, his love of rugby helped him overcome the challenge of adapting to his next step, which was a move to Hong Kong.
'The manager of our rugby team in Singapore had contacted a couple of people and I was overwhelmed at the introductions and welcome,' he says. 'It really was a wonderful beginning.' Playing the sport sustained him for seven years in the country – during which time he even made the colony team – as well as giving him a great social life. 'I can't say enough of what it did for me,' he says. The sport brought useful contacts, too, and after starting work for P&O company Pandair Freight, he says 'I moved every rugby player that had a choice out of Hong Kong'.
When the business was sold to a Dutch company, Bell moved on to Four Winds, joining as sales manager before taking on the managing director role and the challenge of turning the struggling company around. 'It was such a thrill to come into a company that was losing money and to leave it very profitable,' he says.
The experience moved Bell on naturally to the next stage of this and, after receiving an offer from a known mover, he moved to Bangkok, to work for Thai International. Although he says living in the country was 'great fun', with a lively social life and plenty of cocktail parties, the unbearable traffic, regular downpours and general chaos of the city made it difficult to raise a young family. After a plea from his wife, Georgia, to leave the country, Bell had a conversation with Eric Lim and moved to Malaysia as managing director and shareholder of a joint venture between K C Dat and the Transpo companies in Thailand.
Fronting this start-up company – Transpo Movers – was a fantastic challenge, says Bell. 'Kuala Lumpur was really booming. The Twin Towers were going up and I was doing all the work for them, bringing people in and out. It really was a wonderful time and a great success.'
The key to doing well, says Bell, is to keep business straightforward and genuine. 'There are some companies that just don't do things right,' he says. 'As long as you are doing things right, give honest quotes and do an honest day's work, the work will follow.'
This is particularly pertinent with today's unpredictable supply chain, he adds. 'Be upfront. Do what you can do and if you miss a boat, or something doesn't fit into a container, you've got to tell the client.'
While he enjoyed rising to every challenge that a new country brought, Bell's heart remained in Singapore, and every two or three years K C Dat submitted another application for him to return to work in the country. 'I was killing time until I could get back there,' he jokes, 'but having a good time waiting.'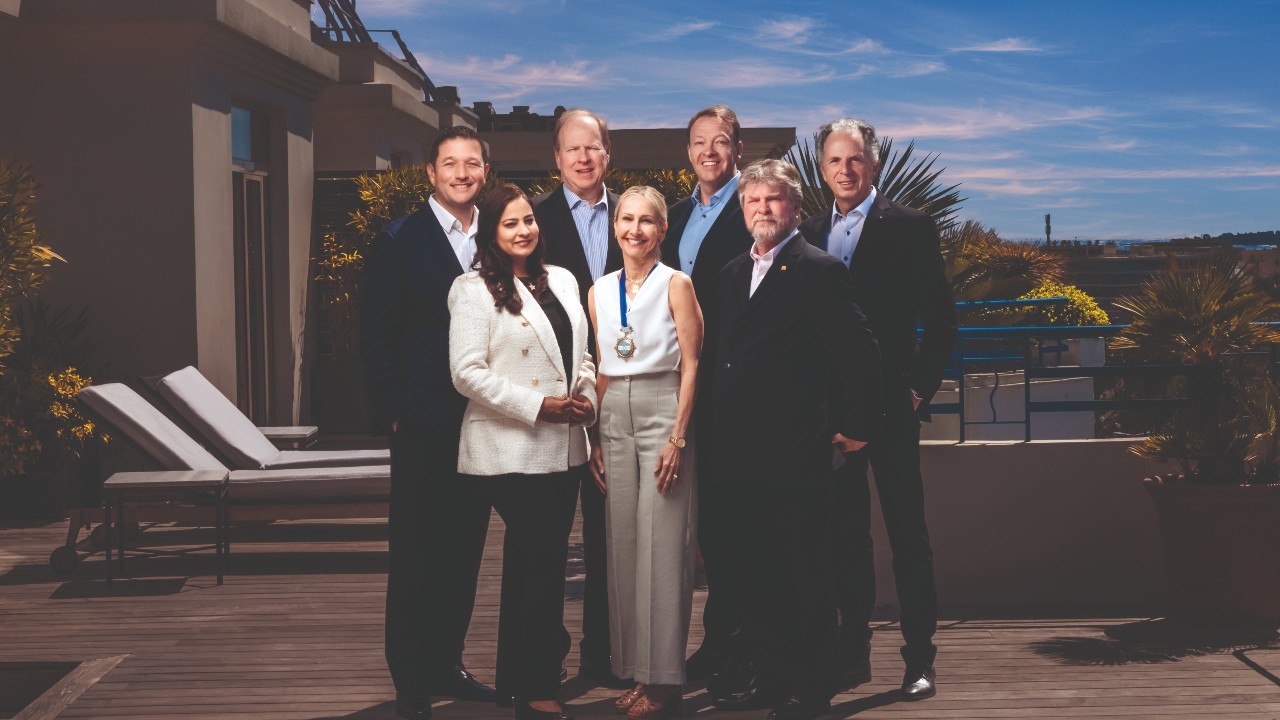 Eventually, after years of government rejections, he had the call from Lim telling him he had been accepted. He returned to Singapore and to K C Dat, where he stayed for the next 15 years.
Having made the decision several years before, and then putting off the move, Bell and his wife eventually returned to the UK to be closer to her family. Leaving was a difficult decision, says Bell, but one was made easier by a discussion with Lim. 'I had a conversation with Eric and told him, I'm sorry, but this was always going to happen.
'He asked me to list exactly what the role of chairman is – looking after Asian Tigers' marketing, sales, dealing with agent relationships and generally being a point-of-contact person for all. If you want to talk to someone, I'm the guy to talk to first and I'll put you in touch with the right person. I do a lot of negotiating and am a one-stop-shop really.
'Eric said, "Well, can't you do that for us in the UK?". I had a great big smile on my face and said, "Sure I can". So that's what I've been doing for the past three years – and I will continue to do so for as long as they want me.'
While Bell says he misses being at the heart of the busy work and social life he had in Asia, he has adapted to this next stage of his journey with characteristic enthusiasm. 'I love the UK,' he says. 'Lots of people tell me how miserable it is and how it rains every day, but I can't think of the last time it rained!
'Yes, of course it's been cold, but for the first time in my life I've got seasons and can watch things grow. I'm having an absolute ball.
'I love what I do,' he adds. 'I get up in the morning and I'm excited about what's going to happen that day. I love talking about the business, and the business itself. The camaraderie of the people is fabulous and, if you are any good, you will find respect is given in this industry, big time. And there is still plenty to learn in this ever changing world.
'I can travel the world and always find someone I've known for a very long time to go and have dinner with; there is never a dull moment. I can pick up the phone and get advice or information. I always try to encourage people to pick up the phone. I will, of course, listen, too – remember, it's all about listening, taking it all in.
'And when you go to a client's house, don't talk about something they don't have, or yourself – that is unless they ask; just keep it short and get back to them. Talk to them about their journey, that's the interesting thing – their next adventure.'