As she settles into her new role as CEO of Asian Tigers Korea, Saenah Song speaks to FIDI Focus Editor Dominic Weaver about her father's role in becoming a mover, how FIDI has supported her career and her biggest challenges to date
lthough Saenah Song has risen up the ranks of Asian Tigers Korea to become the company's new CEO, she says she thinks of her role in more modest terms.
'I feel caretaker is a more apt title,' she says. 'My priority is being able to provide a welcoming and safe workplace environment where we provide each employee with the proper education, training and equipment so they can excel at their jobs: ensuring our customers are taken care of.'
To this end, she says keeping her mind open, listening to staff, and helping each of them develop, are all vital parts of her job, and are what makes the company a more engaging place in which to work.
Since her early years, her approach has been heavily influenced by her moving industry father, Joseph Song. However, it wasn't until her late teens that she really understood his job.
'During my childhood to the point when I entered university, I didn't know precisely what my father did. All I knew was that he had to speak English, worked with foreigners and travelled internationally for business,' she says.
This was enough, however. 'It gave me great pride as a child,' she says, 'and it set the tone for me wishing to become an international businesswoman in the future. Watching him as a child, then later working side by side with him, I inherited not only his work ethic, business principles, human/work relationships but, most importantly, the passion and responsibility required to love the work you do and the company you work for.' Song says these principles underpin the guidance she plans to instill in Asian Tigers Korea's next generation of employees.
It was her father's invitation to an informal meeting of industry colleagues that gave Song her first break – or breaks – in the moving business.
A crucial meeting
'In 2000/2001, I was spending a year in Leeds, UK, to broaden my horizons. The BAR conference was taking place in Manchester, which my parents were attending,' she says. 'This provided the perfect opportunity to spend a few days with them and
I joined my father at one of his casual meetings with his friends Ole Jensen, Chuck Lawrence and Eric Lim.
'It was here I mentioned my intention to take on an internship programme before entering the workplace – and each one of the three gentlemen kindly invited me to their respective companies to do this.'
Having been offered the three internships, a year later Song headed to AMJ Campbell (now Paramount Toronto) during 2002 for a two-month placement, before moving to Security Storage in Washington, DC. After this, she completed an eight-month internship at Asian Tigers in Singapore.
'My experiences in all three companies opened my eyes to an industry where no single day is the same and is so customer-orientated.' She joined her father's company shortly after her internships.
While Song previously envisaged becoming a business consultant and travelling the world, she says her career in moving has nevertheless allowed her to see many locations, particularly at industry events such as the FIDI Conference.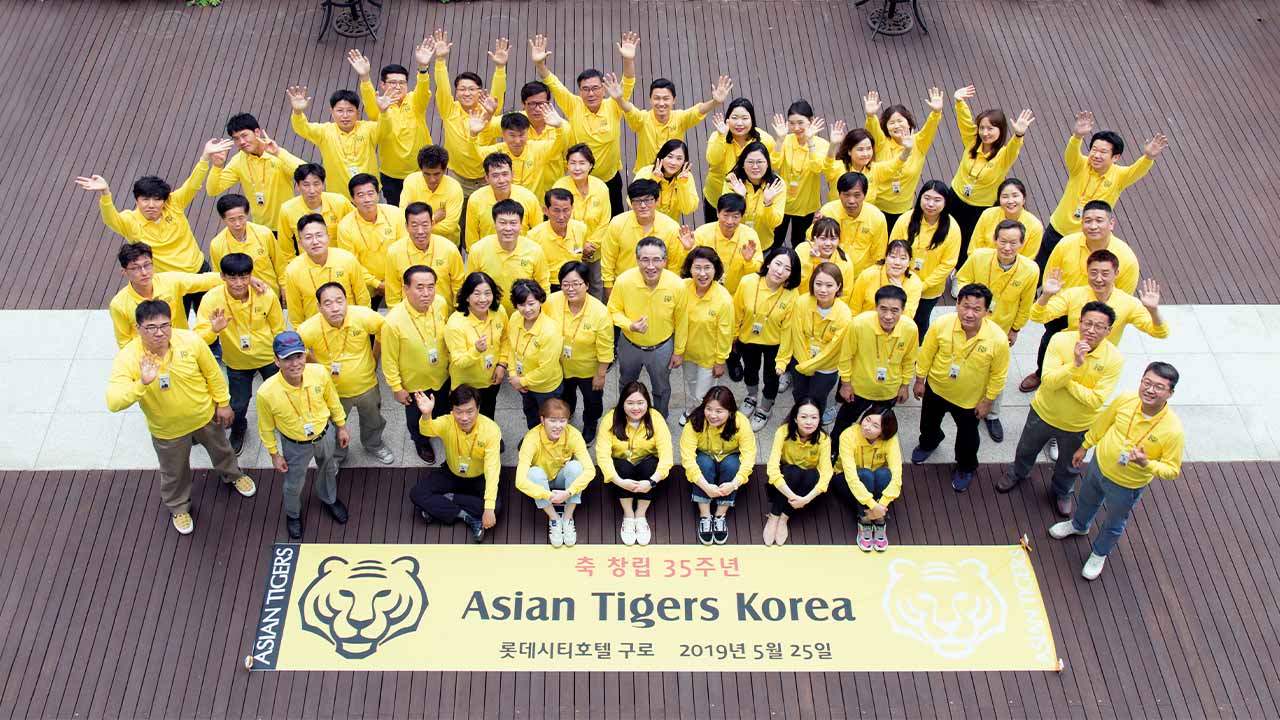 FIDI Academy support
Meanwhile, FIDI's Academy is a 'guiding light' that Song says supports the business with knowledge but has also helped her personally through tough times. She completed the EiM in 2005 and the LiM in 2019.
'There was a time not too long ago where, after giving birth to my second child, I found myself under a lot of pressure and showing signs of depression. I had lost confidence in finding the right balance between work, life and being a mother,' she says. 'Attending the LiM in 2019 was probably the best decision I made that year. I saw old friends and was able to confide in them, and they shared their past experiences with me and gave me an action plan to go forward with. The LiM was a turning point, providing a focus on how to think and behave as a leader and how to set plans in motion to overcome difficulties both personally and professionally.'
A defining moment
Song says that process of becoming a mother and remaining a professional has proven to be 'the defining moment so far' of her career.
'It can't be understated how far your whole world gets turned upside down when one has to juggle work responsibilities, give birth and then be the best mother possible to your children,' she says. 'You can't lose your passion for one or choose to temporarily ignore one of them. Either you dedicate yourself to both, or you give your all to one. It took me a long time to accept my new surroundings – but I am now dedicated to both.'
Against the backdrop of the male-driven culture of Korea and working in a family business, Song says the biggest challenge in her career has been 'proving myself to myself'. She says Asian Tigers Korea has offered an equitable backdrop for her achievements, with a 'fair workplace environment where ability and drive is recognised above a person's background, education or position'. 'Being part of the family business, it is easy to be labelled as someone who can cut corners or get away with certain things,' says Song. 'So, I tried harder than anyone to achieve more than anyone to prove my abilities and be recognised only for my work ethic.
'I have always stayed positive and enjoyed the challenge,' says Song, 'and, of course, it was my personal choice to take it on.'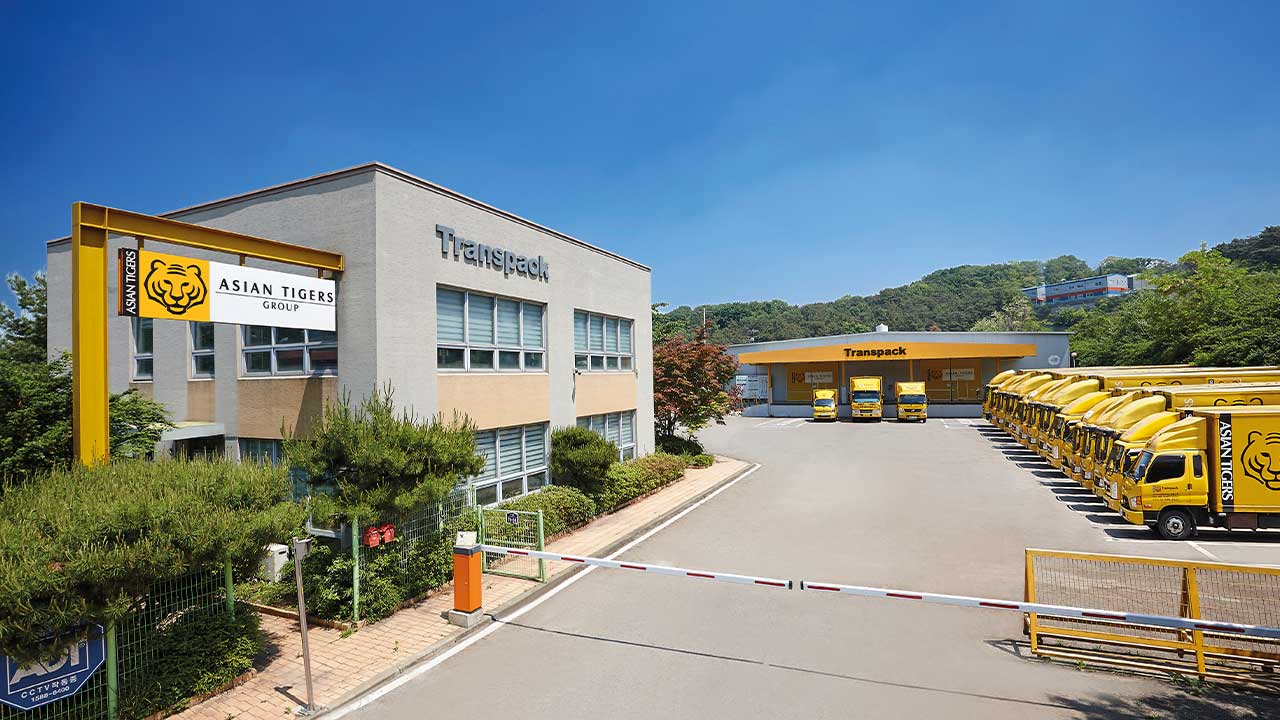 Moving the movers: an unforgettable relocation
One of Song's most memorable moves involved a unique customer, who had used the company's services many times and was moving from Korea to the UK. While the outward Asian Tigers stage went well, there were problems with the UK side of the relocation.
This meant that, when the transferee's assignment came to an end a couple of years later and he was returning to Korea, he insisted on having the Asian Tigers crew he knew in charge from beginning to end.
'This demand included that the move manager, packing supervisor and packing team be flown from Korea to the UK to perform the job on-site at client's supervision,' says Song. 'With the help of Gerson Relocation, we were able to complete the packing and have everything shipped safely out of the UK.'
Not only was this the Asian Tigers' moving team's first business trip, it was also the company's biggest single billing – and needed the highest insurance coverage. 'This record stands to this day,' says Song.
Saenah Song on Korea's moving market
Korea's corporate market has undergone 'drastic changes' during the past five decades, according to Song. The international relocation market was once severely restricted – consisting of military household goods and diplomatic moves – but it has opened up, gradually. This was the foundation of industrialisation with investment by multinationals.
Song says: 'Fast-forward to current times, where we now see the same international firms being localised, while Korean conglomerates have flourished with global appeal and become international players in their own right, expanding beyond the country's borders and sending employees to all corners of the world.'
'Today, our clientele consists mainly of Korean corporates and servicing such accounts in a very competitive local market that demands high-level service.'
Song adds that language is still a barrier in the Korean market 'where assignees may not find themselves comfortable speaking in an international language'. She adds that in some situations this will also hamper businesses' access to networking opportunities.
Saenah Song – Curriculum Vitae
2002 – Internship with AMJ Campbell, Toronto, Canada
2002 – Internship with Security Storage, Washington DC, USA
2003 – Trainee, Asian Tigers Singapore, Singapore
2003 (October) Joined Asian Tigers Korea, as Move Coordinator, International Moving
2004 (June)-2021 (December) – International Operations, Asian Tigers Korea
2005 – FIDI Academy EiM graduate
2009 – Sales/Surveyor
2011 – Senior Manager
2013 – Director
2019 – FIDI Academy LiM graduate
2019 – Executive Director
January, 2022-present – CEO Asian Tigers Korea
Song is Asian Tigers Korea's RFP/RFQ and FAIM coordinator