The FIDI Academy and HR training provider Expatise Academy have signed a Memorandum of Understanding that will benefit the memberships of both organisations.
Big corporate accounts have placed trust in Expatise Academy to educate and continuously train their mobility staff to be more competent, at a more advanced level, than any other relocation training provider.
And this was good motivation for the FIDI Academy to start a joint venture with Inge Nitsche and Ernst Steltenpöhl, both leading Expatise Academy and offering global mobility (GM) competency-based learning, from beginners to academic level, at the Erasmus University in Rotterdam, the Netherlands.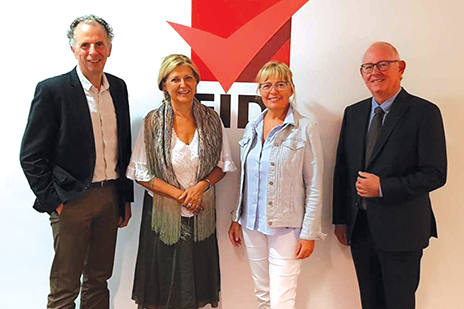 Expatise Foundation has more than 15 years' experience in developing training for GM professionals and its academy has been offering these learning journeys worldwide since 2010.
To leverage the offering of the FIDI Academy and enlarge its portfolio to sustain the rapid expansion of FIDI Affiliates in the global mobility market, FIDI Academy and Expatise Academy are joining up their efforts and resources to benefit their mutual client database.
As of January 2020, FIDI Affiliates will have access to a full range of online training designed for relocation and global mobility stakeholders.

For more information, contact academy@fidi.org