While movers are experiencing first-hand the ongoing impact of international transport delays and soaring costs, the decline of prospects and conditions in many logistics sectors has brought forward a labour crunch that many expect to worsen over the next decade. Jeremy Chandar, Corporate Sales Director of Bournes, discusses implications of the worldwide 'war on talent'
Much has been written about the elevated costs of shipping and the shipping transit time delays that our clients and we as movers have also been experiencing. However, very little has been said about working conditions and how these will be addressed to make the industry more enticing to the next generation of movers, hauliers, shippers and freight specialists.
Many of the world's leading think-tanks forecast that by the year 2030 the global working landscape will be drastically changed. They predict a war on talent, as many of the Baby Boomer generation head towards retirement age, and a shrinking pool of people within the 'Y' and 'Z' generations to fill the available jobs.
This will mean a new crisis of skilled labour shortages. The global pandemic and reduced people migration around many parts of the world have combined to bring about this change much sooner than analysts had even imagined.
In the mainstream media and on social media, we often read about the large profits achieved by many of the world's most dominant shipping lines. But freight, shipping, airline and moving industries have been confronted with new challenges in ways that were unforeseen before the pandemic – and these crises have combined to highlight 'worker conditions' as an issue of utmost importance.
It is reported that approximately 1.9 million people are employed to work on ships, and that in any given year more than 70,000 ships are operational on waters around the world.
At the peak of the pandemic, around 400,000 seafaring workers were unable to leave their ships, with some working for 18 months longer than their initial contracts.
There have been port delays as the result of congestion across most of the world's largest shipping ports, along with the Ever Given blockage in the Suez Canal earlier this year, which meant that ships were tailed back waiting to be released from their holding positions. When the blocked ships were finally allowed to off-load their cargo, crews were not permitted to leave their vessels because they did not carry the necessary paperwork or relevant COVID passports that would have enabled them to enjoy some shore leave.
Most, if not all, of the world's most modern shipping fleets have poor WiFi and broadband signals. This can mean a lonely life at sea with many weeks unable to contact loved ones by phone or by virtual video calls and no livestreaming or downloading of entertainment channels, creating a lot of frustration.
There is untreated depression, unhappiness and disenchantment because of poor working conditions that attract some of the world's lowest-paid jobs. Many ship workers earn less
than €500 (US$565) per month, with a limited
daily food allowance for subsistence and a great deal of pent-up frustration, sometimes leading to serious physical assaults on these vessels. Some deaths have been reported on board vessels, with people reportedly thrown overboard while others have ended their own lives because of isolation caused by many long months out at sea.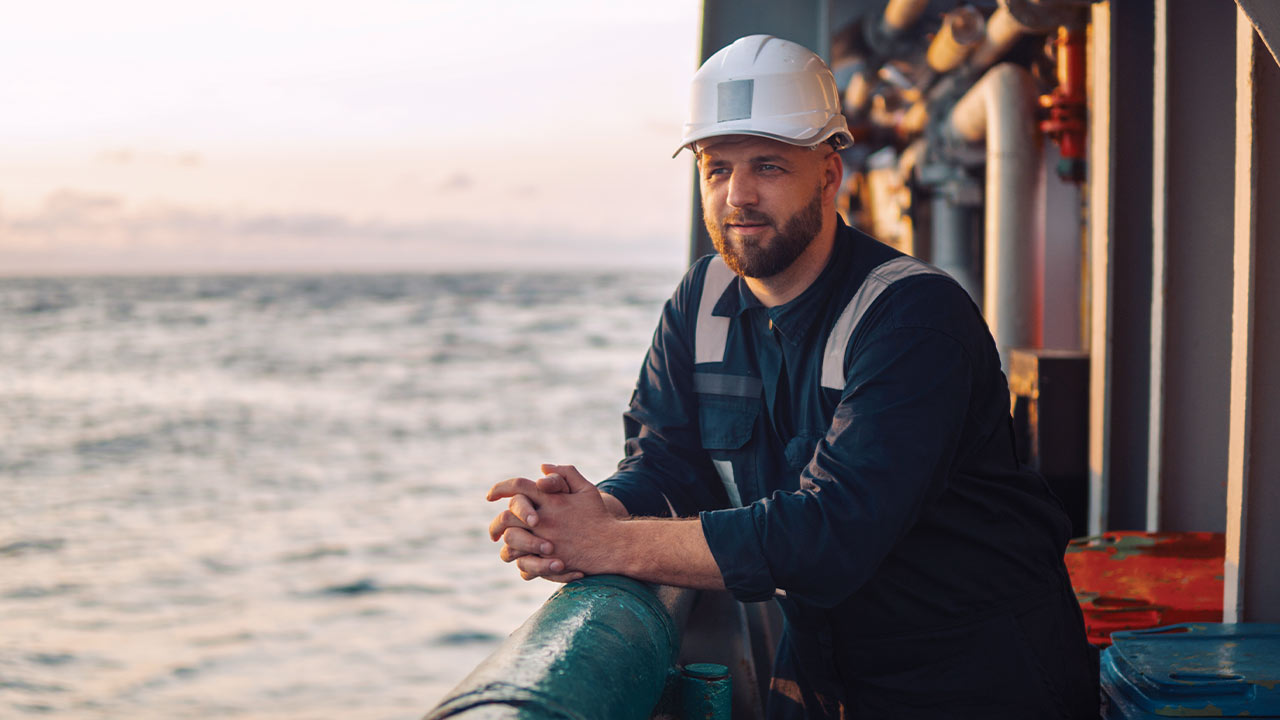 Flights have been restricted and aviation workers have faced the inconsistency of border travel restrictions and vaccine restrictions/requirements. The airline sector and travel industry have been severely impacted, which has meant furloughed jobs, salary cuts and many job losses, creating disillusionment, insecurity and unhappiness in sectors that were previously seen to have been at the most luxurious and prestige end of the industry.
Hauliers and truck drivers are often disregarded, and they work long, lonely hours with very few safe and clean areas for them to stop for regular breaks without the risk of theft or vehicle jackings that so often go unreported.
Across two of the US's largest West Coast ports, truck drivers are spending at least 50 per cent of their time when they should be driving, simply waiting for the next shipping container to become available. According to one report, in the US alone drivers have already lost 50 years of waiting time between all the available drivers this year.
Driving was already an under-appreciated and underpaid job, but now drivers, many of whom are self-employed, are losing money daily and are considering leaving this profession to take up more regular paid work in other sectors.
Meanwhile, the UK and many countries across Europe are announcing driver shortages. In the UK, the government and the media have reported that there are 100,000 driving jobs available; and in many places policies are changing to encourage more people to come and work in a sector that needs support.
The moving industry has been giving warnings that costs need to increase for many years, that the expensive infrastructure that we maintain – including fuel-compliant vehicles, warehousing, packing material costs – needs to be modernised and brought in line with other sectors. Poor and lengthy payment terms on the part of many
clients are bringing about an interesting effect on the mobility sector, with most of the world's leading moving organisations shifting away from corporate moves toward better-paying private lump sum moves.
Our industry is at a crossroads. We either stand still, do nothing and face our own ongoing moving crisis for many years to come, or we re-imagine mobility so that we can attract the best and newest available talent into our sector.
As is so often said at the conferences and industry events that our profession enjoys, when
you come into the world of international moving and relocation you're hooked and never want to leave. That's due in part to the great friendships that we make along the way and every mover wanting the best for their clients. However, the war on talent across the shipping, haulage, airline and moving industry is well and truly upon us – and we must change with the times for our future businesses' sake.