FIDI has launched a white paper in preparation for its first state-of-the-industry report. It is asking Affiliates to contribute with their thoughts about the impact of COVID-19 on their businesses, where they are now and what challenges they need to meet for success from here. Dominic Weaver reports and speaks to Brielle Jones of lead generator TriGlobal about the prevalent trends before and since the pandemic and the shape of the mobility business. Beyond PPE and working from home – costs and real lasting change, could this be an opportunity?
As we near the end of a year like no other in living memory, FIDI is preparing to launch its first state of-the-industry report, taking the impact of COVID-19 on the moving industry as its main theme. The report will take stock of what has happened since the beginning of 2020, looking at the prevailing issues and trends in the business, the effects of the pandemic on the worldwide moving industry and the significant implications it has for FIDI's Affiliates and for FIDI as an association.
FIDI has published a white paper on LinkedIn and its website, to set the scene and to encourage discussion and feedback from its membership. This was compiled using industry sources including FIDI's recent COVID-19 webinars held between May and June this year, FIDI Focus and other FIDI documents, and several reports from the wider industry. FIDI would like you to read this white paper and submit your comments – see details at the end of this article.
Of course, the industry was undergoing far-reaching change well before the pandemic, facing market trends that include fewer large corporate moves, a drop in the age of the average assignee, a trend towards owning less 'stuff' and in general intensifying competition on all fronts. This has driven significant evolution beyond the traditional family business with its own trucks, into many other models – asset-based, asset-light and no-asset companies, such as move managers and RMCs. Many 'moving' companies have grown well beyond their core provision to offer DSP, immigration and other services. Elsewhere, emerging businesses have come from a completely different start point, offering technology-based solutions that redefine the concept of a moving company. Fast-paced, continuous change was already the new normal in the industry – COVID-19 has made the process faster still and companies must stay agile and responsive to keep up.
As FIDI Focus has reported throughout the year, the pandemic caused delays and cancellations of moving jobs around the world, with business grinding to a halt in most regions of the world. Those who carried on, and the majority of those who have resumed operations since, have been faced with navigating uneven international access rules as lockdown measures have been applied, relaxed, adjusted or reapplied; see-sawing consumer and business confidence; and additional costs of operating with social-distancing measures in place and sanitisation of staff, equipment and consignments.
FIDI's white paper cites two recent PwC studies on the global mobility industry that illustrate a shift in business opinion about the impact of COVID-19. The 'Pulse' surveys of companies with internationally mobile workforces show that in April 2020 44 per cent believed they would 'return to business as usual as soon as possible'; however, by June this figure had dropped to 25 per cent. Similarly, in April around 20 per cent of companies said they expected a fall in the number of international movers; in June, one third of companies did. Some 12 per cent predicted a 'fundamental impact on how we view workforce mobility' in April, rising to 28 per cent in the June study.
Brielle Jones oversees the moving partner division of Dutch-based business TriGlobal, which, as 'probably the biggest lead generator in the international moving industry', has a broad oversight of where the industry is several months on from the start of this crisis.
Jones says since that tumultuous week in March – when her own company's advertising team mentioned one Tuesday they'd seen a sudden fall in the number of consumers wanting to move and by the following Monday the entire company had moved to working from home and 'trying to figure out how long we could survive with potentially no income' – the picture for the industry has been extremely varied.
'Customer trends are all over the place,' says Jones. 'Sometimes we are getting a surge in people wanting to move with very short moving dates and then others who are looking for moves more than six months away. In the past, the majority of moving dates were centralised between a two to three-month timespan from the moment they contacted us.'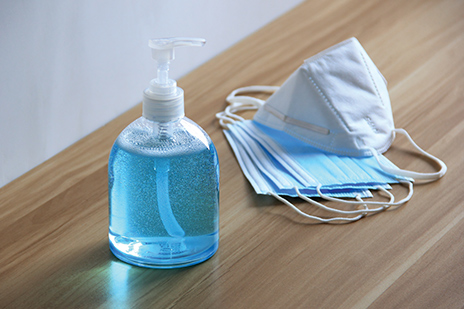 This volatility, coupled with uneven and changing restrictions between different regions of the world, is causing unseasonable spikes and troughs in the supply and demand for movers, making the business uncertain and erratic on many fronts.
'Normally, the request for moves are stable in terms of trends throughout the year, with the well-known winter dips and summer highs. Typically, May-June sees 120 per cent of the leads we receive overall compared with 60 per cent over the December month. This year however, it has been all over the place and difficult to predict. Supply of leads now sees sudden peaks and sudden drops based on the regulations each country has in place,' she says. 'On the other hand, the demand we receive from moving companies is becoming increasingly affected by their cash flow or their country's activity limitations and lockdowns.'
She adds that as October began, there were some signs that business appeared to be returning to some balance. 'Increases in small moves and baggage requests is also increasing at a higher rate in recent months. Domestics moves seem to be the most stable compared with international moves but all in all, we are surprised how many people are still requesting to cross borders,' she says.
However, in the main, it is clear those businesses that will survive the upheaval are those that equip themselves to cope with what is likely to be a protracted era of uncertainty. This is not about introducing PPE, working from home and other measures – this is about adapting services and operations properly to compete in the new world. The pressure on movers to introduce more rigorous good business practices, including tighter credit control, and to upgrade their offer to make it faster, smarter and better, has been growing for years; as the result of COVID-19, many expect restraining barriers to break – and the deluge to be too much for some of those operating traditional models.
'The pandemic will speed up the consolidation process of moving companies and associations,' says Jones. 'Ultimately, this will greatly affect decision-making. Cash flow and how companies manage their overhead costs will become crucial as to whether they survive… I expect that corporate moves will slow down, and smaller shipments will start to increase. We are already seeing increases in small moves and baggage requests across many data points in the past three months.
'In addition, given the nature of the pandemic, people are being forced to limit personal contact with each other – which is what many moving companies tell me is their added value and how they score the most bookings. Hence, I worry for these companies more than ever as I expect to see the more technologically established companies having an advantage, especially those who have already invested in video-survey technology.'
While many have resisted innovation and technology thus far, today there now appears to be a stark choice between extinction or survival, as voracious new species of tech-based mobility start-ups are already eyeing up the business. 'New platforms and potentially new players could enter the market with a fresh approach to the way things have always been done. They will be quicker and more efficient and will prey on the inefficiency that we currently accept in our day-to-day operations,' says Jones.
The oblivion and innovation options both carry with them a significant amount of pain for movers to endure, but, assuming they aim to take the latter path, Jones says the main challenge for them is clearly defined at least.
'We need to find a way to give direct and immediate pricing for the consumers,' she says. 'We know that quoting the numerous logistical components related to their move currently takes movers a lot of time. Typically, it takes movers between a couple of hours to a couple of weeks to send a quote, which for consumer standards, is already a couple of hours too many. Technology and innovation will help to solve this problem, but in contrast, also change the way movers do business.' She adds that almost every other industry has managed to – or been forced to – 'create a model that provides transparency and instant pricing online', so it can only be a matter of time before moving must do the same.
If existing well-established movers can do this, they will surely stand a chance against the newcomers, because of the experience, know-how, relationships and problem-solving expertise they can draw upon. However, one thing is clear. They must move now and move fast.
The upshot, says Jones, will be a global industry that is not only more efficient but has also been able to bridge the significant gap 'between customer needs and mover desires'.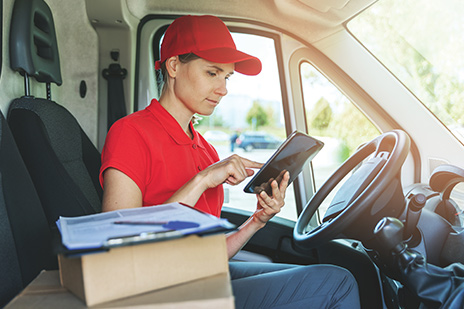 In the meantime, she adds, the trends mentioned above will continue to accelerate, with further consolidation and more bankruptcies, as well as 'some companies choosing to focus on niche markets, certainly more platforms and more independent "man with a van" type companies who supply the small moves section' appearing.
WHERE DO WE GO FROM HERE? ADVICE FOR MOVING BUSINESSES
By Brielle Jones, Triglobal
Short term – make sure your costs are low and your cash flow is optimised
Long term – create true value for your customers
Be critical of your business model and be honest whether your company is sustainable, should it have to function like this for the next six-12 months (this could be quite a painful realisation)
Research and invest in technology. Be critical about what is on offer and what return you expect
Improve your data collection. You may need to make some hard decisions soon, so make sure you are informed on all the facts
Strive for more efficiency. Can certain things be outsourced, your processes optimised, or are there options to collaborate with others?
Keep an eye out for new innovators. The world is becoming a very different place, and new players are likely to emerge.
TAKE PART IN FIDI'S STATE-OF-THE INDUSTRY REPORT
FIDI wants to include the input of as many Affiliates as it can in its state-of-the-industry report. To do this, first download FIDI's white paper – COVID-19 and the future of FIDI's mission – from the FIDI website, or by searching FIDI's posts on LinkedIn.
Once you have read it, please answer the following questions:
Please briefly describe your business – services and main markets.
What were the main forces affecting your business this time last year (Q4, 2019)?
What are the main forces affecting your business now (Q4, 2020)?
What permanent changes has COVID-19 brought to your business?
What investment is needed to adapt your business for the future?
What changes does FIDI need to make to adapt to the changes in global mobility?
Other comments?
To access FIDI's white paper, click here or search for FIDI on LinkedIn. Please submit your comments to dominic.weaver@cpl.co.uk by 10 December, 2020.