The main business sessions at the 2022 FIDI Conference dealt with the themes of preparing companies for change, diversity and inclusion, and RMC relationships.
Business session 1: How to prepare your team and business for change
Appropriately, FIDI's first conference business session after three difficult years dealt with the subject of managing change, with a wide and challenging perspective from panelists Yann Blandy, Santa Fe Relocation; Mark Burchell, Suddath; Isabelle Dumortier, EY Design & Engineering; Laura Ganon, Fink Mobility; and Joleen Lauffer, Aires.
Setting the scene for the discussion, moderator and FIDI Secretary General Jesse van Sas said the pandemic, ensuing supply chain crises, and the war in Ukraine, had added to already substantial challenges faced by the moving industry, including consolidation and disruptive new business models. How then should movers – traditionally uncomfortable with change – lead their companies against this background of an increasingly volatile market?
Lauffer said rather than be driven by clients' response to crises – present and future – movers should seize opportunities to steer the process. 'Change management is here to stay,' she said. 'There are always going to be challenges that we need to navigate, and it would be great if our industry is sometimes in the driver's seat.'
Shifts in consumer actions were key to understanding the response needed, said Burchell. 'Transformation isn't a group of students in a dorm thinking of a new algorithm and disrupting the digital DSP market, it's consumer behaviour and how consumers are going to be making their choices,' he said. 'It's going to be a constant state of rethinking what we do, how we do it and motivating our teams to adapt to those new conditions.'
Staff are critical to good change management, said Ganon, but with many businesses struggling to recruit, it is also imperative to fully engage your workforce. 'In our days, we felt like companies were doing us a favour to have us but now it's the opposite,' she said. 'When you empower them and make them part of your strategic decisions, they feel they belong. And then you start building long-lasting relationships to keep your talent.'
She added that it is crucial to expose potential employees to the 'sexy part of our industry', particularly its international network and opportunities to travel.
Blandy also emphasised the importance of mapping different possible scenarios and incorporating flexibility when setting company goals. 'I have no idea what's going to come our way down the road, but we will be disrupted,' he said. Burchell stressed the importance of 'adaptability, agility and communicating to employees that this is the kind of company you want'.
'The more you communicate, the clearer you get, and the better it works,' said Dumortier. This is important when managing change, and particularly so when handling sensitive issues such as negotiating shorter payment terms with clients.
Watch the full session:
Business session 2: How to navigate diversity and parity in a global industry
Panel moderator Simone Percy, of Oman Beverly Smyth, kicked off the second business session with a challenging statistic. In 2015, there were seven women holding the top job in FTSE 100 companies – however, there were 14 Davids. And 17 Johns. A brief look at FIDI businesses reveals a healthier diversity, with a 25:75 female to male split of CEOs, which Percy said was 'certainly more than when I started in the industry, but not enough'.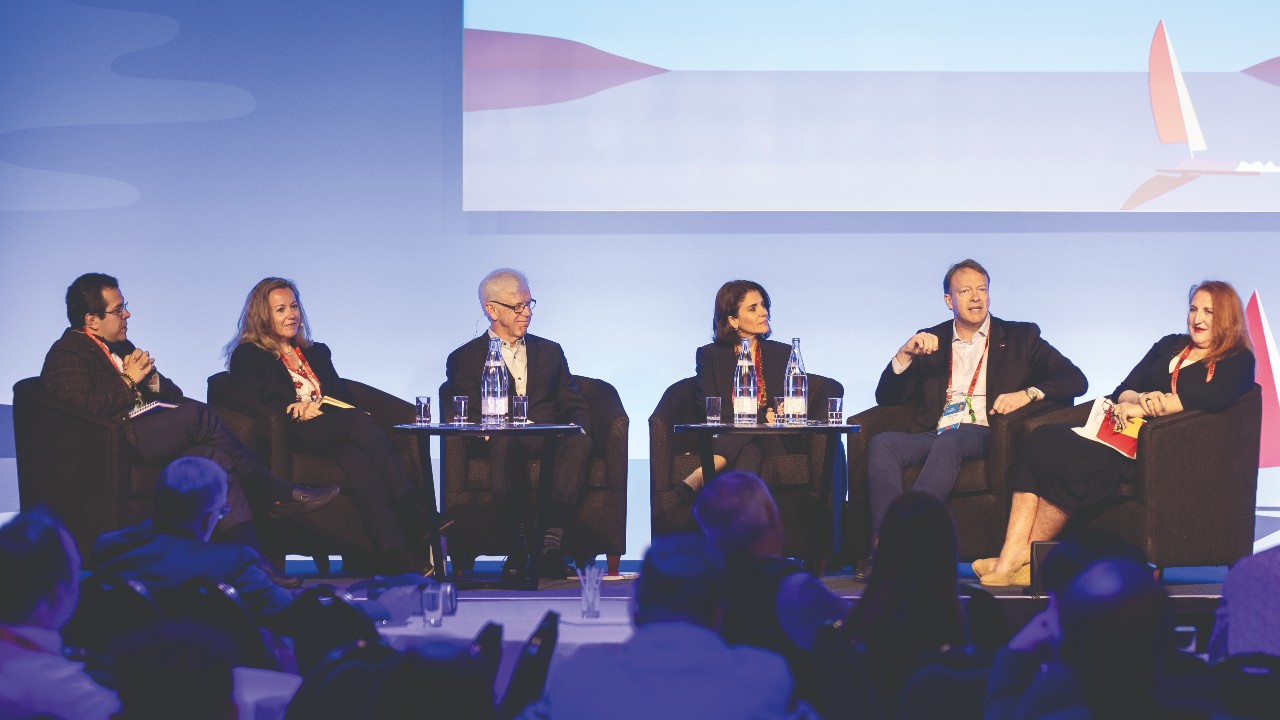 The panel – consisting of Derek Duffy, Armstrong Moving; Ben Ivory, Graebel; Natasha Tavoukjian, Orbit Moving & Storage; Linda Rovekamp, De Haan; and Juan Guillermo Díaz, Intramar Shipping – looked at how to foster more diverse workplaces and the benefits this can bring.
Ivory said there was still work to be done to define the notion of diversity. 'It is hard to get consensus on definitions… and people are just starting to get comfortable with the terms, so I think it's going to take a long time,' he said. 'It means different things to different people in different countries and cultures. So there needs to be dialogue like this to get a better common understanding,' he said.
Tavoukjian added that the differences in understanding of diversity issues for businesses to tackle in different locations could be wide. 'Diversity can mean a lot of different things, particularly in less progressive countries,' she said.
Dìaz said: 'Diversity means being represented and to have a space in the community where you belong, where you can talk about your differences and understand them… and the skills of people coming from different backgrounds are going to improve your processes and decision making.'
Diversity in business should mean treating people as individuals, and benefiting from this, rather than forcing them to fit into preconceived types. This, said Duffy, should mean flexibility in polices and benefits programmes, which will help with employee retention.
He added: 'We need to listen to the younger generation, to help define how we're managing and leading our companies.'
Rovekamp said she has seen a positive change towards diversity. 'Everyone is open to having the conversation,' she said, 'and is trying to see how we can work together.' It all comes down to communication she said, 'bringing people together and finding out why we are different, what we can do and what everyone needs'.
Watch the full session:
A thought from the next generation
During the diversity business session, a few representatives of the next generation were sitting in the audience: FIDI Ireland President Rob Gilbert's teenage children Olya, Anya and Michael, and Clara Duffy, daughter of FIDI Board member Derek Duffy. 15-year-old Clara Duffy challenged her father with a question: 'What advice would you give me if I found out a male colleague was making more than me; or if I faced discrimination in the workforce as a woman?'
Clara attended the conference both to find out more about exactly what her dad does, but also to find out more for her own school business course and future career options.
From a diversity point of view, she believes moving already has a lot going for it. 'It is very diverse in terms of people from all around the world,' she said. 'And there are many women in the industry – although not that many who are at the top.'
But, she said: 'It can't be forced diversity. It needs to be something that comes naturally. If a company wants to be more diverse, they should hire people for their skills.'
With diversity built into the curriculum in school, today's children will see to it that these values are brought into the world of work. 'We will bring diversity into many industries and the world because that's what we're learning today,' she said. 'We don't see it as a restriction in the future.'
Business session 3: RMC, Client and Supplier Relationship: how can we create an efficient and just dialogue?
On the final day of the conference FIDI Secretary General Jesse van Sas oversaw a workshop business session panel on RMC relationship consisting of Ben Ivory, Graebel; Jim Edwards, Altair Global; Drew Coolidge, SIRVA; and Eric Tate of Aires.
Ivory said compared with 20 years ago RMCs have a well-established and accepted role in fulfilling clients' varied needs. Edwards added that the relationship between movers and RMCs was symbiotic and today was founded on principles of collaboration.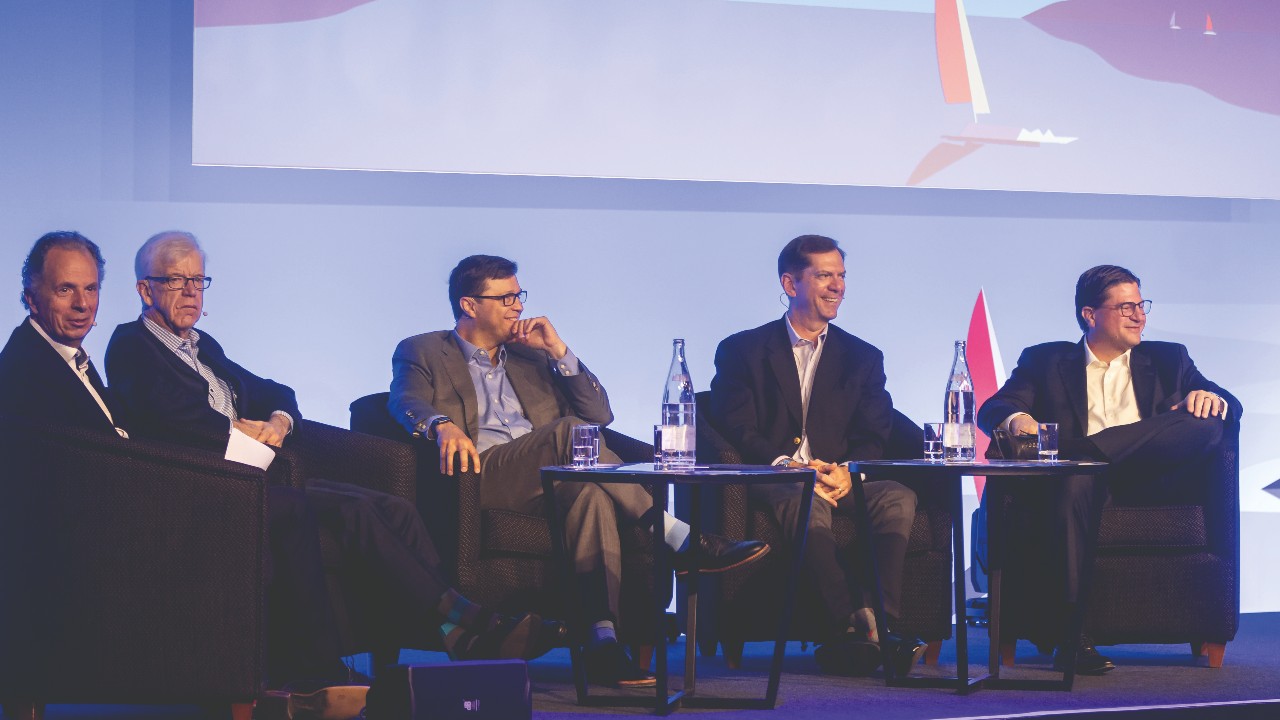 'It needs to be a partnership because we're trying to achieve the same goal: to take care of our customers and deliver outstanding customer experience. We need each other's help to be successful.'
The session discussed the developments and additions to the newly launched FAIM 2022, particularly new elements including digitisation, cyber security, risk management and sustainability. 'It's starting already – you're not getting to the table if you don't have those,' said Tate. 'Cyber security was the first one that really came in and we now have 10 people on our security team… then corporate sustainability, which was in the background for a while but it's table stakes now. A lot of the vetting [on sustainability] is happening before you're even getting an RFP.'
So, with developments in these and other new areas, do customers understand that some of the cost of compliance will need to be passed on? Edwards said movers should educate RMCs on this, who in turn can reinforce this message to clients. 'An RMC should be their supplier's advocate with the client, to help them understand the realities of what they're asking for. There is a cost to it and it's a continuous investment – on our part as well. It's completely appropriate to pass that cost along.'
Ivory added that in some areas such as sustainability there are actions that businesses could take that would increase efficiencies – and decrease costs, too.
Reducing extensive payment terms was also discussed. Coolidge said: 'You have to know your limits and be willing to walk away,' adding that his company had recently turned down an opportunity due to a lack of flexibility from the prospective client.
'The economic piece of sustainability is very important,' said Ivory, 'I hope that the extremely long payment terms that you saw a year or two ago are a little less common today. There is more commonality that organisations can't, or won't, accept that.'
These business sessions are available to watch in their entirety on the YouTube channel of FIDI Global Alliance.
Watch the full session: