FIDI's 39 Club and Charity Committee have selected FIDI's next charity venture, Healing with Feeling in India. Lydia Cope, FIDI Customer Relations Officer, gives some background to the project, which we will be supporting over the next three years, thanks to the FIDI Community's generous donations
Following a rigorous charity selection progress, which saw FIDI Affiliates worldwide put forward 18 charity projects for consideration, the FIDI 39 Club Board, with the support of the FIDI Charity Committee, has selected FIDI's next charity project – Healing with Feeling in India.
Following on from FIDI's former projects, Bertrams Junior School and Operation Smile Honduras (OSH), we will be working with the Healing with Feeling Trust to help it to provide children in dire need with a better future.
Healing with Feeling started work on academic and medical aid projects in early 2017. The trust's mission is to make education available to every child and ensure a brighter future for him or her. It aims to ensure that no child is at a disadvantage because of his or her social, economic and geographical position at birth
Since its inception, the trust – which was set up and run by 12 volunteers from various walks of life, including a lawyer, doctor, yoga teacher and psychologist, accountant and teacher – has taken over the education of more than 35 children from Haridwar, Rishikesh and Kasauli in India. It now seeks to 'adopt' children from an academic point of view in the more remote and hilly regions of Himachal Pradesh and Uttarakhand.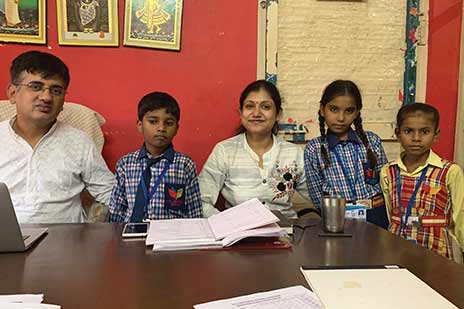 In the past two years, the trust has organised yoga camps, children's psychology sessions and classroom refurbishments, in addition to its dedicated academic adoption programme. In April 2018, Healing with Feeling was officially registered as a formally constituted charity in India, which allows the trust's income to be exempted from tax and for donations to the trust to be treated as deductible expenses for donors – all in line with FIDI's Charity Committee requirements.
Hailing from the New Delhi metropolis, the founders of Healing with Feeling felt removed from the difficulties of life faced by children of socially and financially challenged families in rural and semi-urban areas and wanted to help those less privileged to have a fairer start in life. Frequently, the children of poor labourers spend their days at construction sites where their parents work; literacy levels are very low and work is scarce. Children from disadvantaged backgrounds – the child of a cobbler or a flower seller, for example – often end up as juvenile beggars because the family does not earn enough for all of them to eat. The loss of a working parent in an accident, illness or death can also have the same devastating effect on the future of the children, leading to future employment opportunities being shut off because of a lack of education.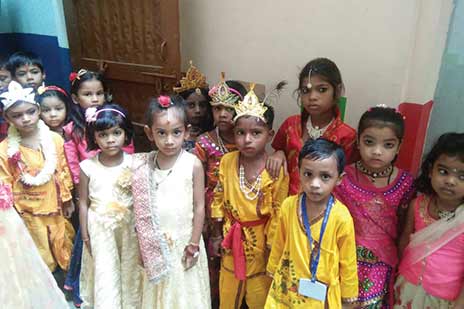 Healing with Feeling's aim is secure the future for these children by providing scholarships for their education; their "Academic Adoption" programme is active, recruiting new children in more remote communities all the time. The founders frequently visit remote schools and personally meet teachers and children to verify their background, circumstances and eligibility for support. Once those from the weakest and most challenging socio-economic backgrounds are identified, Healing with Feeling steps in and financially supports their educational needs. Together with FIDI, Healing with Feeling is aiming to target many more under-privileged children living in remote communities in order to educate, support and offer them a brighter future.
Plans over the next three-year project timeframe are currently being decided by the trust and the FIDI Charity Committee. Areas that will be supported by our fundraising include academic adoption of children, the creation of classrooms, sanitation facilities, school meals and transportation to school. We look forward to sharing these children's stories and progress in FIDI Focus. Watch this space – there will be more information on the primary fundraising goals in the next FIDI Focus. The committee is excited to set up worldwide FIDI Community fundraising days as in the past and also has some exciting plans for the FIDI Conference in Osaka. We look forward to your support of our latest Charity Project – together we can change these children's lives for the better, forever.