Mark the date: 22 January is Heal with a Meal day! Help us raise funds for FIDI's new charity project, Healing with Feeling.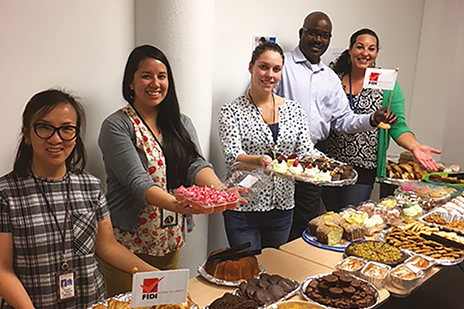 Use this opportunity as a great team-building exercise, in aid of a charitable cause. You can host a team breakfast, lunch, a bake sale, or even a party – no matter what you raise, what's important is that you take part.
Everyone who gets involved will have at least one photo and story about their activity published in FIDI Focus magazine, allowing you to show your partners your commitment to corporate social responsibility.
The FIDI Charity Committee thanks you for your participation and support of FIDI's new charity project – Healing with Feeling. Together we will provide healing, education and a bright future to hundreds of children in dire need.
To sign up, please email Lydia Cope at: charity@fidi.org
Helping children in India
Healing with Feeling started work on academic and medical aid projects in early 2017. The trust's mission is to make education available to every child and ensure a brighter future for him or her. Since its inception, the trust has taken over the education of more than 35 children from Haridwar, Rishikesh and Kasauli in India. In the past two years, the trust has organised yoga camps, children's psychology sessions and classroom refurbishments, in addition to its dedicated academic adoption programme.
In April 2018, Healing with Feeling was officially registered as a formally constituted charity in India, which allows the trust's income to be exempted from tax and for donations to the trust to be treated as deductible expenses for donors – all in line with FIDI's Charity Committee requirements.