Norway's open economy welcomes trade with the rest of the world and creates a mobile workforce that is the lifeblood of the country's moving industry. President of FIDI Norway Hans Christian Strand explains how the Association is helping its members meet the challenges that lie ahead

FF: What is your role as President of FIDI Norway?
Hans Christian Strand [HCS]: The main task of FIDI Norway is to secure and promote the four FIDI Affiliates' interests within the FIDI Global Alliance.

FF: What is special/unique about working as a mover in your region of the world?
HCS: FIDI Norway's interests are mainly determined by such factors as our country's geographical location in Europe, and the country's relatively open economy.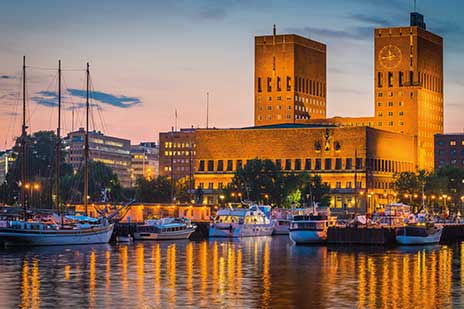 FF: What is the market like at the moment?
HCS: The Norwegian removals market is a perfect competition market structure in which many small and medium-sized companies compete with each other for local, national and international business.

FF: What are the hot issues for your Affiliates?
HCS: The future impact of Brexit, and the ongoing global trade war. Our economy rests on free trade agreements with other countries. They secure Norwegian business access to international markets and facilitate trade with partner countries around the world. With global trade comes movement of people, the main source of revenue generation for our industry.

FF: What future challenges do your Affiliates face?
HCS: The top challenges for the future include: new technology developments; standardisation; digitalisation; changing customer demands; and how best to create a sustainable development in the economy, environment and social conditions of our businesses for the future.

FF: How will FIDI Norway develop in the years ahead?
HCS: The President of FIDI Norway changes every second year. Adams Express AS is heading FIDI Norway in 2018 and 2019. NFB International Relocations AS in 2020 and 2021. Haakull AS in 2022 and 2023. Team Relocations AS in 2024 and 2025.

FF: Why is your Association important to its members?
HCS: Affiliates, business partners, private and corporate customers put a lot of trust in our members every year, and FIDI Norway wants to contribute to ensuring their business is safe with them.

FF: If you had one message for the FIDI world, what would it be?
HCS: We all love doing business with people we like in this global industry. In our daily communication, we hear negativity too often. Don't add to it. Keep it positive!