FIDI Focus: Why have expat mental health issues become a focus for businesses?
Katia Vlachos: Awareness of the extent to which expats face mental health issues has significantly increased in the past decade. A recent survey by health care provider William-Russell (https://www.william-russell.com/blog/how-has-covid-affected-mental-health-awareness-for-expats-research/)found that about one in four of the expats surveyed (25 per cent) reported the overall effect of living and working abroad as either 'negative' or 'significantly negative'.
An earlier survey of globally mobile individuals by health benefits provider Aetna International highlighted a substantial increase in mental health claims around the world between 2014 and 2016 – with the largest increase in Europe (33 per cent), followed by the Middle East and Africa (28 per cent), the Americas (26 per cent) and Southeast Asia (19 per cent). Depression emerged as the most prevalent condition (50 per cent increase), followed by anxiety (28 per cent).
Finally, a 2011-2012 survey comparing American expats with their US-based counterparts found that the former group has a 2.5 times higher risk of suffering from anxiety and depression than the latter. These numbers are hard to ignore.
The pandemic has, of course, made things worse for everyone, and especially for expats. According to the William-Russell survey, more than a third of expat participants reported a decline in their mental health because of the coronavirus crisis; 12 per cent said that their mental health had got 'significantly worse'.
It should come as no surprise that expats have faced mental health challenges, particularly in recent months. They have had to navigate the challenges of a pandemic away from their support networks. Restrictions on travel and socialising have left them isolated, unable to build a social circle or to explore and feel at home in their new host countries. Dealing with a situation that's threatening to their health and wellbeing in an unfamiliar environment generates added anxiety.
FF: What mental health issues are specific to the mobility industry and becoming an expat?
KV: As the surveys show, expats and their families suffer most from anxiety and depression. Again, this is not surprising as expats have to cope with relocation challenges, both practical and emotional, away from family and friends, without support systems (at least initially). This makes them more susceptible to developing feelings of overwhelm, anxiety, isolation, stress, even depression. There are three key types of challenges expats face that may affect their mental health:
1. Adapting to a new environment and culture. Some expats struggle to adjust. The unfamiliar environment, the language barrier, the inability to understand or fit into the culture can damage their confidence and increase their anxiety.
2. Building a new support system. Having to build a support system from scratch, struggling to make new friends, feeling homesick are factors that make expats feel overwhelmed, isolated, sometimes even depressed.
3. Recreating a professional identity. Expat partners who move abroad to follow their partner's career may have difficulty finding work that is fulfilling, building connections, or finding a sense of purpose – in addition to all the 'regular' challenges of expatriation. Many have an identity crisis, which may affect their mental health and damage their relationship.
Sometimes, the stresses of relocation and adjustment can overlap with other challenges, creating a 'perfect storm' that triggers or worsens mental health issues. An expat spouse may have just had a baby and be struggling with postpartum depression right around the time culture shock hits. The family's teenage son may be struggling to integrate into his new high school and missing his friends and family back home. At the same time, he could be going through puberty. Add to that are the struggles expats often face in navigating unfamiliar health systems to get the support they need.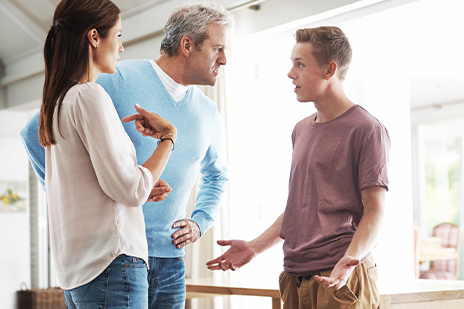 FF: Why is it so important for companies to handle transferee employee mental health issues well?
KV: Beyond their impact on wellbeing, mental health issues can impair the assignee's productivity and work performance to the extent that it jeopardises the overall success of the assignment. This is true whether they affect the expat assignee or their families – or both.
Unaddressed issues may result in early return and failure of the assignment. This is costly for companies.
The right emotional support can make or break an expat assignment, but mental health does not receive as much attention in the workplace as physical health. In some circumstances, admitting that one has mental health issues carries a stigma.
Then there are also wide discrepancies between the mental health support provided in different countries. The pandemic has further eroded the health services in many places and severely curtailed the availability of mental health professionals.
FF: Where should mobility employers look to develop strong employee wellbeing policies?
KV: It is encouraging to see companies getting more engaged in addressing expat mental health issues. Here are three principles I see as crucial when designing a robust approach to dealing with these challenges:
1. Design support options informed by an in-depth understanding of the mental health challenges expats and their families face. Support can include, for example, access to counselling, therapy, or coaching with a qualified professional who speaks their language.
2. Provide support that is targeted and personalised. Companies should be prepared to tailor support to
the unique challenges confronting individual expats and their families.
3. Offer support beyond just the planning and moving phases. Firms should plan to provide at least
some ongoing support (continuing at least for the first year after the move) because people experience transitions differently and it's hard to anticipate every challenge beforehand.
Dr Katia Vlachos
Dr Katia Vlachos is a certified co-active coach, supporting her globally mobile clients as they navigate transitions, including international moves, career change, reinvention and identity issues, and design a thriving life abroad. She is the author of A Great Move: Surviving and Thriving in Your Expat Assignment. An expat for the past 25 years, she has lived in eight cities, seven countries and three continents – so far.
Looking after expat employees' mental health: top tips
1.Raise employee awareness of the emotional support resources available through their employer and at the local level. The goals should be to tackle mental health issues early, ideally as soon as they arise. Often, expats either don't know what kind of support is available, don't know where to look for it locally, or don't find what they need in their host country.
In the William-Russell study, only 10 per cent of respondents were confident about the professional mental health resources available to them. Raising awareness should also help make mental health less of a taboo issue – both for those facing it and those around them – thus encouraging people to ask for help rather than suffer in silence.
2. Think ahead and be proactive about supporting the general wellbeing of your employees. To help prevent mental health issues from arising in the first place, employee assistance programmes should focus on areas such as wellbeing and work-life balance.
3. Offer expats and their families targeted and personalised support before, during, and after their international relocation to help ensure that coping with typical expat challenges doesn't negatively impact on their mental health. Such support includes access to resources such as cross-cultural training, transition coaching, career development assistance for expat partners, mentoring, therapy/counselling, introduction to local social and professional networks, and others.