Although there is much more to Panama City than the famous canal,
having one of the world's wonders on your doorstep certainly doesn't hinder trade. Andrew Bennett looks at how it has become a growing Latin American capital city, a business success story and a magnet for foreign investment
A stable, thriving, multicultural mecca at the mouth of engineering marvel the Panama Canal, Panama City is no longer the best-kept secret in Central America.
Foreign direct investment (FDR) has grown rapidly in recent years and now stands more than 18 per cent higher than the same period in 2018. Much of this influx of money is distributed between infrastructure projects, the mining and telecommunications sectors.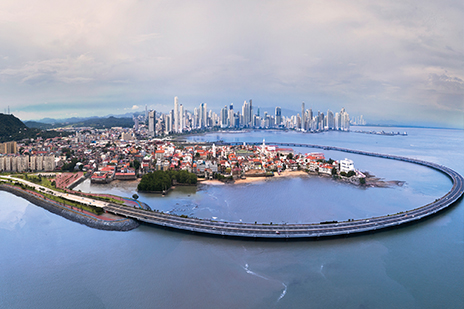 With its prime location at the entrance to the Panama Canal, the city has established a reputation as a nerve-centre for capital from around the globe. It is a desirable location for offshore banking and tax-planning activities.
With almost 900,000 inhabitants and a bustling tourism sector, the city has its own strong appeal for capitalinos (inhabitants) and the country has a very strong pull for retirees.
Laffitte's company is one of just two FIDI Affiliates based in Panama City, the other being Panama Packing & Storage, which is family-owned and managed and concentrates on the relocation of household goods on a worldwide basis.
'Panama City is a pathway for fast sea transportation and, because of its strategic location, has become a regional hub for the maritime and air industries,' says Walter Laffitte, President and CEO of Canal Movers & Logistics Corp.
According to its website, Panama Packing & Storage operates 'the biggest and oldest specialised moving company in the Republic of Panama'.
Its services span international relocation, providing local moves, general storage facilities, fine arts packing and handling, and the storage of office files.
A key advantage
At Canal Movers, Laffitte explains more about why international movers that have established their operations in Panama City are well placed.
'(This location) is an advantage for any international moving company, since there is a variety of routes available for inbound and outbound shipments with different shipping lines,' he said.
'One of the most significant advantages of our proximity to the Panama Canal is that we can pick up or drop off a container at a port within 30-60 minutes.
'Our office and warehouse is in the former Canal Zone Area which used to be a US Territory,' says Laffitte.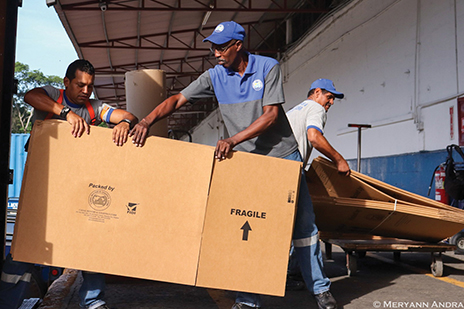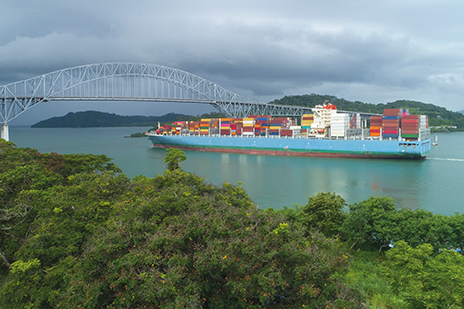 Expansion of the Panama Canal in the last three years has been nothing but good news for local and international trade. Supply and demand that drives global shipping can be difficult to predict in the longer term, however, and this will impact on the volume of traffic using the canal.
Improvements were officially unveiled in 2016 and comprised new locks to enable this major shipping artery to accommodate 'mega ships' that can carry three times as many containers as before.
According to a report in the UK's Independent newspaper on its inauguration, around 98 per cent of the world's vessels are now able to navigate the Panama Canal since the upgrade.
To illustrate the size of the vessels now able to travel along the improved canal, the Chinese ship that made the inaugural journey was 158ft wide and nearly 1,000ft long.
Walter Laffitte continues: 'Transit of bigger ships brings more containers with cargo, demanding a top-level port operation and infrastructure. We have seen a reduction in full container load (FCL) freight because of economies of scale with larger vessels (entering service).'
If even larger vessels are built, the Panama Canal Administration – which operates the canal – will have to evaluate further expansion work.
Greater control of trade
While running any moving company has its challenges, Affiliates in other markets might well be envious of those in Panama City. Laffitte says: 'Being so close to the Atlantic and Pacific Oceans allows us to be more in control of our trading operations.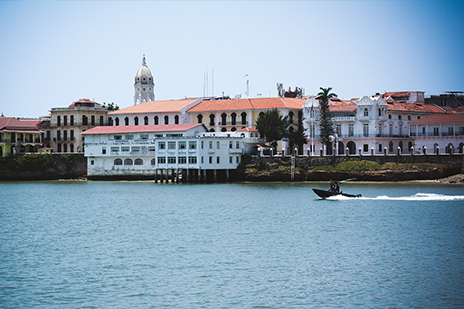 'Historically, the Panama Canal has been the main source of the country's gross domestic income. Most of the steam ship (SS) lines are present in Panama, giving us a greater range of choice. Using the Panama Canal shortens transit time significantly.'
While other markets in Latin America may be regarded as unstable – or even worse – making investors uncertain, Panama has flourished recently. Business sectors that have seen investment include international hotels, with brands including Le Méridien, Radisson, and RIU opening or planning to open new hotels in the city.
The number of hotel rooms increased tenfold in the city between 1997 and 2013 and, according to Wikipedia, international visitors to Panama City topped 1.4 million in 2011. All of which are signs of a healthy, growing economy.
Some 80 per cent of the country's economy is based around services, with logistics and transportation comprising the biggest sectors. Overall, national GDP stands at around $65.2 billion, based on an estimate from 2018. Infrastructure projects have grown recently, along with mining operations and communications.
E-commerce is on the rise
Laffitte sees the successful mining and telecommunications sectors as providing the best opportunities for his company's moving division. He says: 'Our country's market is changing because of e-commerce, which has become more visible throughout most sectors for the last five years.'
Canal Movers serves clients in sectors including diplomatic, food, mining, energy, oil and clothing, while the company's biggest customers are in the food industry.
While the global economy fluctuates – and there is speculation about another downturn soon – Panama has enjoyed economic growth of above three per cent. Such stability puts a smile on moving CEOs' faces and makes Laffitte positive about the future.
For the past decade, Canal Movers has served corporate customers from multinational companies, as 'many companies have discovered the advantages that Panama offers their businesses and transferees,' says Lafitte.
So much so that many companies have decided to relocate their regional headquarters to Panama.
For the past decade, Canal Movers has served corporate customers from multinational companies, as 'many companies have discovered the advantages that Panama offers their businesses and transferees,' says Lafitte. So much so that many companies have decided to relocate their regional headquarters to Panama.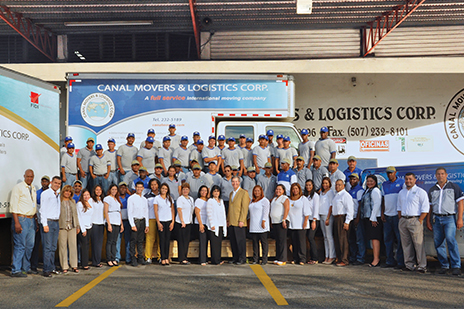 Another change has been a growth in private retirees' shipments, driven by the country's popularity with that age group, with its appealing climate, culture and lifestyle.
'A blessed country'
Those who relocate to Panama usually find they are onto a very good thing. 'Panama is a very blessed country. Only those who have lived the Panama experience can speak about it, not only for its beauty, but with what is associated with it; its people, their culture and great, exotic places to visit,' explains Laffitte.
As well as enabling retirees and others to start a new life in this enviable location, Canal Movers also handles commercial logistics, such as fine arts, oversized items, pharmaceutical and biological products. Around 6,000 expats currently live in Panama City, and their choice of locales include Costa del Este, Santa Maria, Punta Pacifica, Clayton and Panama Pacifico. Retirees, meanwhile, prefer to live in the highlands of Chiriqui, such as Boquete and Volcan.
Multicultural diversity
Panama City also stands out for its multicultural nature. The United States has had a strong influence on this country (see page 62) hence English is widely spoken, as well as the mother tongue of Spanish. As just one example, most staff at Canal Movers are bilingual.
While competition exists for the two FIDI Affiliates, Laffitte seems relaxed about the presence of movers that do not meet FAIM level requirements. 'They do not represent a threat for FIDI Affiliates because corporate accounts prefer to work with quality-certified companies,' he said.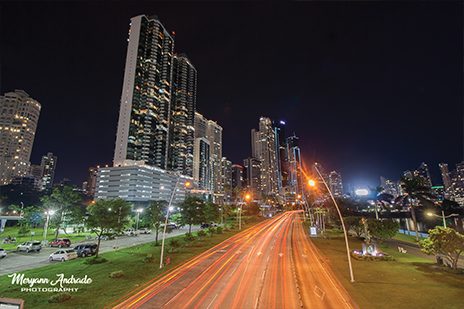 From March 2020, Panama City will be more firmly established on the international moving industry map. FIDI has chosen the city as the location for its next Essentials in International Moving (EiM) seminar. See page 21 for more details on this event.
Laffitte says: 'We are very honoured that FIDI has selected Panama City as its next location for its EiM seminar. We trust that Panama may become one of FIDI's Latin America-preferred training locations, for our capacity to interconnect with the Americas and Europe in a cost-effective way, with many good hotels and restaurants.'
Not just any old waterway
Now managed and operated by the government-owned Panama Canal Authority, the 82km (51-mile) long Panama Canal connects the Atlantic and Pacific Oceans. At its opening in 1914, it was used by around 1,000 ships. This has swelled to 14,000 vessels passing through its locks each year, according to USA Today. While the canal is a wonder of engineering and a nautical and trade success story, its saga has not always been plain sailing, as FIDI Focus found out.
'This is the route that unites the world,' declared Panamanian President Juan Carlos Varela in 2016 as the widened and modernised canal was launched to a fanfare. The expansion, completed by a consortium led by Spain's Sacyr and Italy's Salini Impregilo, cost Panama $5.4bn. Now, the Panama Canal is facing increased competition. Some suggest that the Suez Canal in Egypt is a possible alternative for cargo travelling from Asia to the East Coast of the United States, and global warming and ice melting may make a route across the Arctic Ocean a possibility one day.
However, Panama still serves more than 144 of the world's trade routes. Most of the canal traffic comes from the 'all water' route that takes goods from Asia to the USA east and Gulf coasts. Using the canal, despite its tolls, saves the crews of ships a 7,900-mile trip they would otherwise be forced to take around the southern tip of South America.
Ships must slowly and careful navigate the canal through a succession of locks – a process that takes around 10 hours. Some vessels must also wait up to 25 hours for permission to begin their trip through the locks.
The story of the canal's construction is a multinational tale. France first began this daunting project in 1881. Civil engineering problems and a high rate of worker deaths halted work. The US took over the scheme in 1904 and the canal was opened in August 1914.
The canal is one of the biggest and most challenging engineering tasks ever undertaken and means ships can cuts days off their overall transit time. Furthermore, they can avoid the lengthy, hazardous Cape Horn route navigating the southernmost tip of South America via the Drake Passage or Strait of Magellan.
During its construction, Colombia, France and the US-controlled territory surrounding the Panama Canal. The US continued to control the canal and surrounding Panama Canal Zone until the 1977 Torrijos–Carter Treaties allowed for a future handover to Panama.
In 1999, after a spell of joint American–Panamanian control, the canal was taken over by the Panamanian government and it is now managed and operated by the Panama Canal Authority. In 2007, a programme of work to improve the Panama Canal started. Commercial operations of the improved canal began on 26 June 2016. The third lane of locks offer a greater cargo capacity than the original locks could handle and allow the passage of large Post Panamax and New Panamax ships.
When in Panama…
What to see, do and eat while in Panama City
If you're travelling to Panama City on business, relocating there, or taking a holiday, take some tips from a local expert.
Walter Laffitte, President and CEO of Canal Movers & Logistics Corp, says: 'Panama is a unique cosmopolitan city. You have everything you might look for, night entertainment, hotels, all kind of restaurants, good movie theatres, shopping centres, old town areas, casinos and museums.
What to do: Walk in the Casco Viejo (old town area).
What to eat: Fried tortillas, tamales, arroz con pollo (rice and chicken), sancocho (Panamanian chicken soup) among other dishes.
What to see: Old Panama (Panama la Vieja), ruins of the first European settlement in Panama destroyed during a pirate raid in 1671. And of course, go to the Panama Canal Visitors Centre in Miraflores Locks. Here, you will see one of the world's seven wonders while having a meal
at its restaurant.
FIDI AFFILIATES IN PANAMA CITY
| | |
| --- | --- |
| CANAL MOVERS & LOGISTICS CORP. | AFFILIATE |
| PANAMA PACKING & STORAGE | AFFILIATE |