Movers in Australia and New Zealand have endured a torrid few months, with extreme weather events and severe pandemic controls impacting heavily on their businesses. As COVID restrictions have been lifted, Andrew Mourant finds them bullish, but wary about the future impact of soaring costs and staff shortages
Fires, floods and then COVID. It has been a tempestuous time for the Australian removals industry, but one that has helped instil resilience and ingenuity. Meanwhile, across the Tasman Sea, their New Zealand counterparts have endured one of the free world's most draconian lockdowns. Survival, in both countries, has been about willpower and a battle of wits.
Government aid gave companies a lifeline, enabling them to keep staff on. Even so, doing business in Australia became hideously complicated, with every state and local authority having a different response to the pandemic.
Few took a harder line than Victoria, locked down for more than 260 days. 'I survived by being intelligent,' Kieran O'Hara, Business Director at Palmers Relocations, told FIDI Focus. 'They (the state authorities) banned removal companies from entering another state and spreading the virus. But courier services were considered essential – so, for 120 days, I registered us as a courier company. I wanted to stay in business and looked for loopholes.'
He sees a full recovery from COVID as 'very dependent' on government legislation'. 'I think Australia will want the revenue that comes with immigration, so we'll see our strict laws relaxed to some degree.'
O'Hara says Palmers' business prospects look especially promising with the US and Ireland. 'Australia has a large Irish population – we send more containers to Ireland than to the UK,' he says. 'Brexit has hurt a lot of UK companies, with problems over customs clearance.'
One obstacle to bouncing back is the worldwide shortage of containers. Moreover, some shippers, he warns, are taking over container manufacturing firms, intent on restricting and controlling supply.
Not only that, but Amazon has muscled in – 'getting their finger in our pie'. Two years ago, the shopping giant was shortlisted for a US military removals contract.
As COVID struck, Stephen Bonollo, General Manager at Grace International, watched in dismay as moves were cancelled; enquiries dropped off and goods went into storage. 'Everyone went down to a four-day week, but we needed to keep staff if demand increased.'
At least Grace could lean on its thriving records (storage) business, 90 per cent of which comes from the government. Despite everything, Grace managed more interstate moves in 2020-21, transporting goods by rail – the firm owns 4,400 containers and leases many more. 'Around 16,000 people moved out of Victoria and into Queensland because of lockdown,' he says. 'There was a massive exodus.'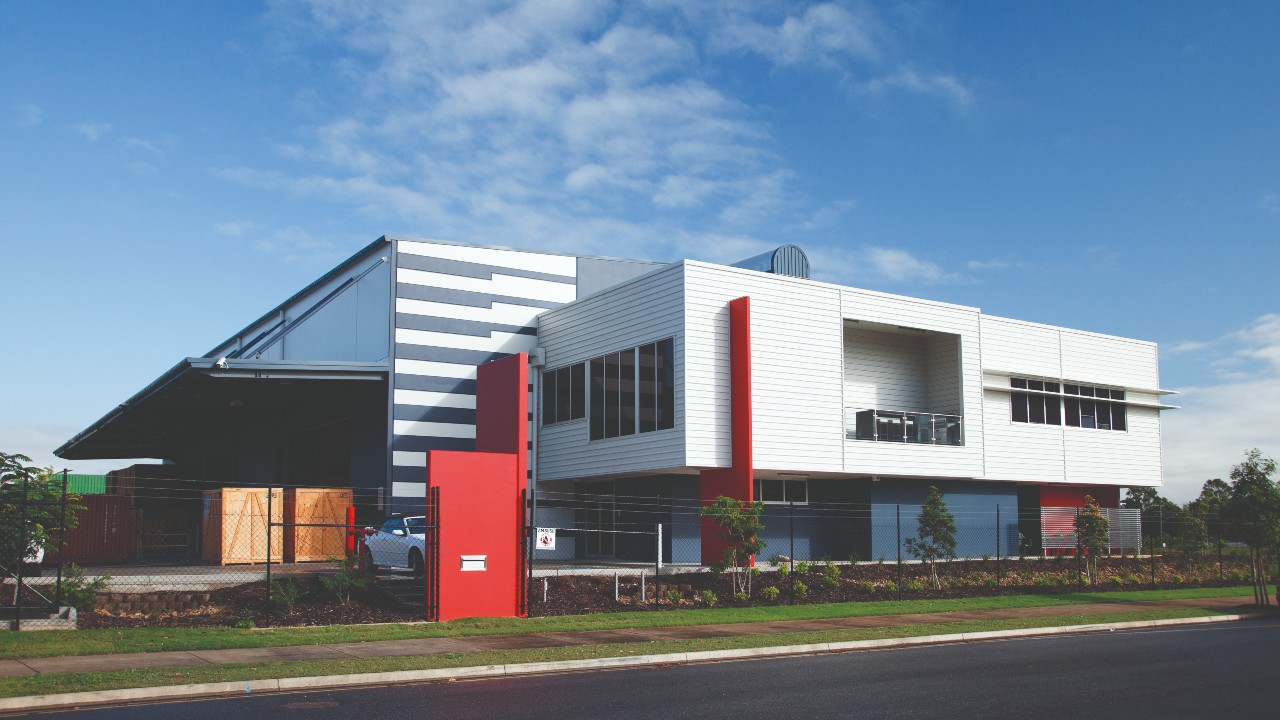 Prices add to the burden
Bonollo's company navigated COVID quarantine 'pretty well', yet soaring petrol and energy prices remain a burden. Demand for Grace's services is managed by not taking bookings (and committing to a price) too far ahead. Business was brisk in Qs 1 and 2 this year; Q3 (Australia's winter) 'traditionally slow', but Bonollo was expecting a Q4 bounceback. However, he says the outlook is blighted by profiteering shipping lines – prices for groupage and storage containers has shot up 100-150 per cent. Some prevent movers from booking ahead, raising charges 'because they can'.
This fraught situation has led to a shortage of export coordinators. 'People left in droves because of the time it takes to get anything done. The demand is now just crazy – recently we had a 23-year-old asking for US$80,000 a year.'
Despite everything, Bonollo remains optimistic. 'We picked up more corporate work last year than in the previous three; we've been successful in the university sector, bringing in people; and had success with full relocations.'
Some firms bounced back at surprising speed. Paul McCluskey, MD of Queensland-based Overseas Packers and Shippers, says things began reviving after July 2020. Around 95 per cent of its trade is international, much of it inbound from the UK and New Zealand.
'This year is probably the best we've had since 2008-09, with a huge number of expats returning,' says McCluskey. 'A lot of people see Queensland as the place to be. Working from home spurred the housing market – people can buy a lot more here than in the southern states.'
The trend for smaller shipments continues, however, driven by the 'disposable attitude' of younger people and ubiquitous increase in freight rates. One legacy of COVID, McCluskey says, is a more realistic attitude among clients about the rising costs that removal companies must bear and pass on. 'I think the outlook is quite promising. Australia is attractive even if it is expensive, and I see inbound migration continuing long term.'
Paul Leaf-Milham, Associate Director at Chess Moving, Adelaide, believes the relocation industry has fared unexpectedly well through the pandemic, helped by the government's Job Keeper scheme. 'Our biggest challenge was retaining consistent staff levels towards the end of 2020 and beginning of 2021,' he says.
Chess's broad business base helped it keep going – 'being government-approved for domestic and international business provided a good stream of work'. Other niches include mobile self-storage, commercial and domestic storage, hotel fit-outs and library relocations. 'All this ensured our business has remained profitable, with steady volumes allowing us to retain staff,' says Leaf-Milham.
Quiet optimism
'Moving out of the pandemic is an unknown. There are significant post-COVID effects, with staff levels difficult to maintain. Until there are more flexible quarantine measures, we'll continue to see shortages across the globe. How businesses deal with this will be a key to success. But we're quietly optimistic about the future.'
Those shortages are felt acutely within Chess Moving's Perth operation, as General Manager Jonathan Roberts reports: 'A recruitment advert would, in the past, have attracted around 60 applicants in a few days,' he says. 'But an ad for a sales consultant in our Perth office, posted in July, attracted just two.
'We also face a big shortage of heavy goods drivers across Western Australia. Combined with the opportunities in the northwest mining-sector and attractive salaries, we're fighting a losing battle.'
The sea-freight crisis has, at its worst, caused Chess five-month delays in getting a shipment slot. Ever changing costs means the time his staff spend managing any single shipment has 'almost quadrupled'.
'Our business is diversified and, combined with the high demand for household removals locally, interstate and internationally, this is a good position to be in. But we're sensitive to the landscape changing at any moment.'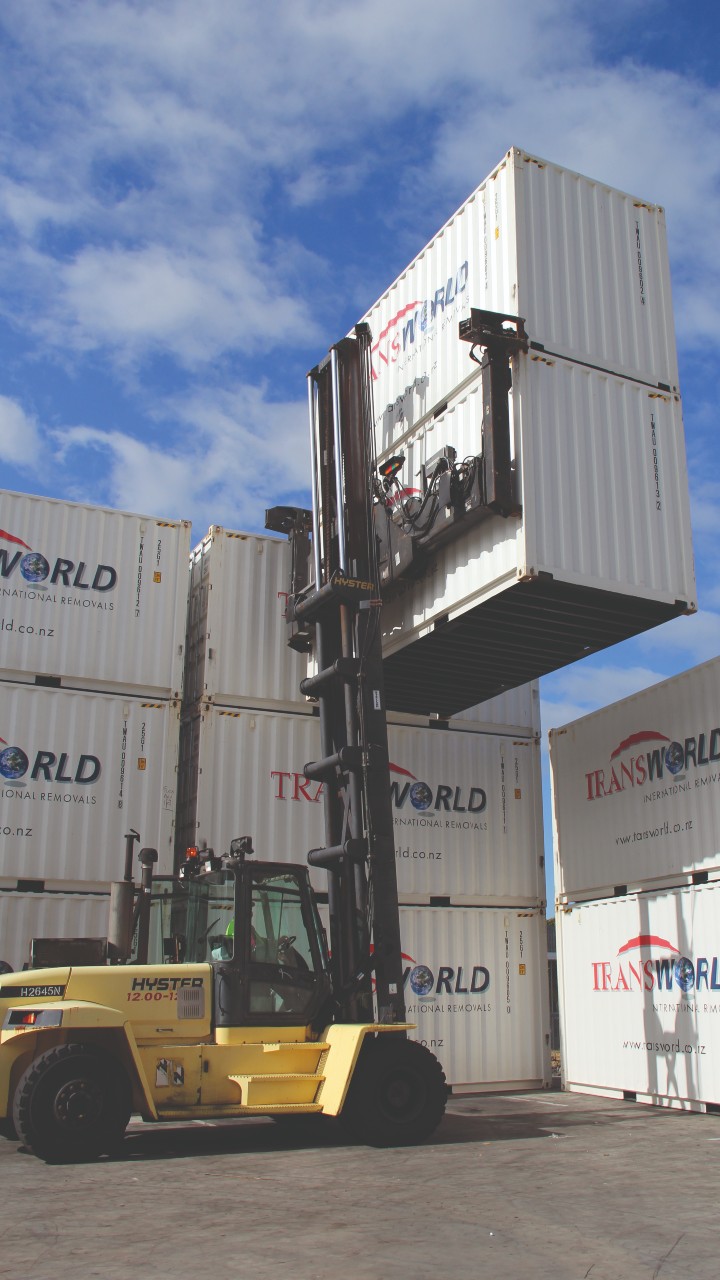 A stressful situation
For Mark Pitcher – who owns three FIDI Affiliate companies: New Zealand Van Lines, the Moving Company New Zealand and New Zealand Movers – lockdown in April 2020 was 'the most stressful situation I have ever experienced in business'.
A 12-week state subsidy, covering 80 per cent of the minimum legal hourly wage proved a lifeline as the government worked out which businesses could reopen, and when. But even when New Zealand Van Lines could finally collect containers from port, it couldn't deliver to customers. 'Some were occupying homes with no furniture,' he said. 'We had to adapt, and that resulted in losing about 15 per cent of our staff.'
Six weeks elapsed before Pitcher could resume delivering imports and moving services, albeit under tight PPE and social distancing rules. 'Our market then slowed dramatically through winter, with revenue dropping 30-40 per cent. That made future planning incredibly challenging.
'Border closures to non-New Zealand citizens had a significant impact on our international business. But as the world adapted, and NZ followed suit, we hadn't forecast the massive return of New Zealanders from around the world. 'In late October 2020, it was like a switch had been turned on. We had our busiest summer on record as people left for more remote locations to avoid big-city restrictions. What followed couldn't have been predicted – the strongest 18 months trading we've ever experienced.'
COVID isolation requirements continue to exacerbate the labour shortage, however. 'We've had to ensure the business we book can be serviced to the standards expected,' says Pitcher. 'That's required more flexibility from staff and customers. Earlier this year, we asked everyone to return to the office. That reconnected our teams, improving customer service and operational delivery.'
Pitcher says New Zealand's geography – 'being at the bottom of the world' – means shipping companies are keener on 'far more lucrative lines (routes)'. That has resulted in reduced capacity and restricted volumes of containers per vessel. 'It's not uncommon for our containers, loaded and at the port, to be "rolled" for three or four sailings. It can mean delays of up to two months.
'With New Zealand opening its border to business visa holders, we're expecting a significant volume of movement. I see our domestic market moving towards pre-COVID volumes. While corporate relocations may slow, we feel movement will return between Australia and New Zealand, South Africa and New Zealand, and the UK and New Zealand. COVID taught us we have sustainable businesses.'
Plan A… B, C and D
Graham Bell, Managing Director, Transworld International Removals Ltd, says his business was hampered from the outset of COVID by 'mis-communication' from New Zealand's government.
In the early days, it allowed transport and logistics to carry on, but excluded household removals. Retailers could sell 'essential goods' – heaters, white goods, computers etc – yet movers couldn't deliver them to clients languishing in an empty house.
When conditions were relaxed, Transworld had to grapple with a huge backlog of deliveries. It also had to service export clients amid changes and delays to house-settlement dates and flight schedules. 'We had to have a plan A, B, C and D,' says Bell.
With borders closed, Transworld shifted its business plan towards domestic removals. 'Many Kiwis were re-evaluating their lifestyle after the first lockdown,' says Bell. 'This resulted in a housing boom and significant increase in the domestic market.'
While New Zealand enjoyed a pretty much COVID-free spell from October 2020 to February 2021, it became a destination country for refugees fleeing the pandemic elsewhere – if, that is, they could get a slot in MIQ, the country's quarantine facility. But, says Bell, over time, MIQ became 'a lottery system'. Demand far outweighed the number of slots, leaving thousands stranded overseas.
From February 2021, new COVID variants stifled New Zealand's economic revival. 'The country bounced in and out of lockdowns because of poor planning within the health system. Higher-risk groups remained unvaccinated,' says Bell.
With regions experiencing different levels of restriction, people required government letters authorising travel, and faced police checkpoints en route. 'The rules were still putting severe pressure on workforces around the country,' he adds.
Transworld has shared the same problems as Van Lines with shipping. 'Lines reduced services or cut them out completely,' says Bell. 'They no longer wished to tender for contracts, leaving options for only spot rates on some services.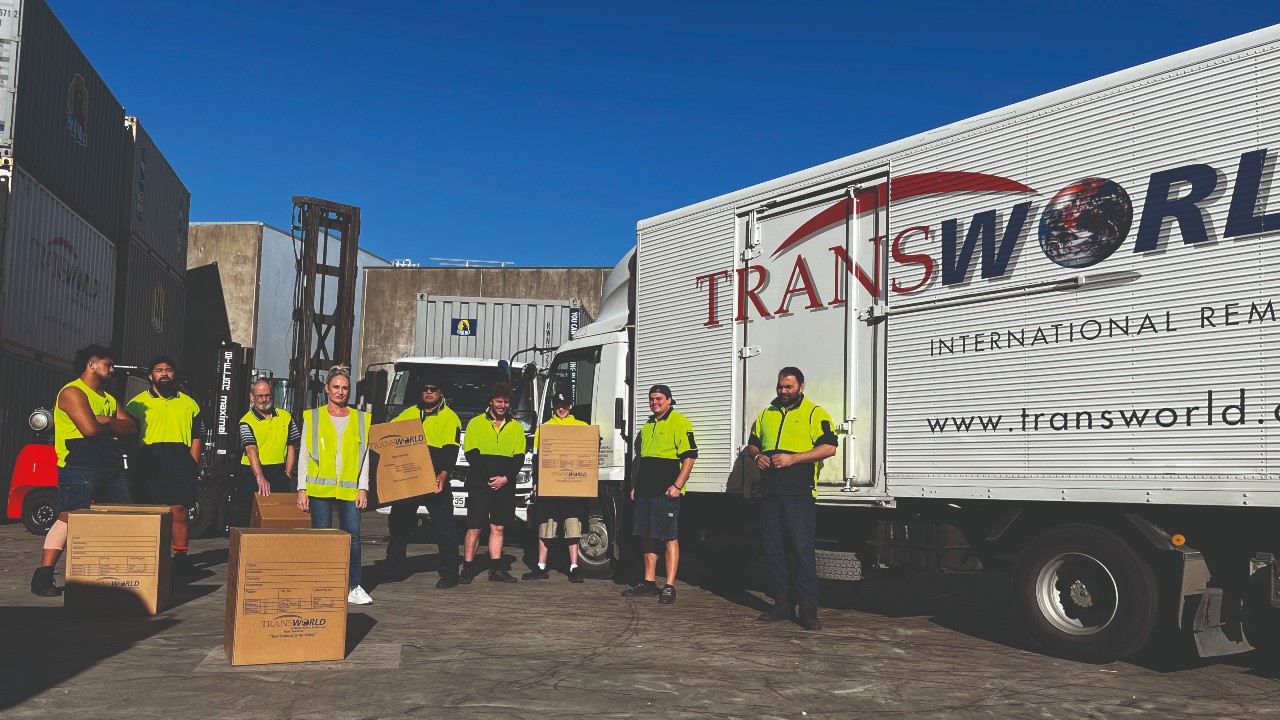 'Not only were customers waiting months for their goods, but there were also significant increases in the rates. These are still rising. Australia sailings have now become more frequent and secure, Europe is manageable, but the US and South Africa remain limited.'
New Zealand's worst flu season in years, along with Omicron and its variants, continues to put the workforce and economy under strain. Bell reports a 'desperate' skills shortage, and says the government's drive to create a higher-skilled workforce is inhibiting recruitment of drivers and packers. 'With the lowest unemployment rates ever seen, the pool is small and demand high, pushing up wage rates beyond the skill level.'
The full reopening of borders in July this year has been a tonic for Transworld as enquiries pick up. 'We're excited about finally being reconnected with the rest of the world,' says Bell. 'New Zealanders are on the move because of how the government managed COVID, along with the financial pressures they face. Wages and work opportunities are more favourable overseas. In particular, we believe Australia will be a destination market again.
'Everyone has been impacted by global events. The cost of doing business is still rocketing, with diesel, services and supply chain demands. In the end, the fact that we've been successful through challenging times is down to only one thing – our great staff.'