Besides evoking images of fjords, forests and interminable winters, Nordic countries are renowned for their forward-thinking and pragmatism. Denmark, Finland, Norway and Sweden enjoy a reputation for getting things done with minimal fuss and resolving problems swiftly. By Andrew Mourant
Nordic countries are stable and prosperous, so it's easy to assume they're somehow immune from the economic travails that are common elsewhere. Of course, there's no such immunity – and the removals and relocation industry has had to grapple with the challenges of cost-cutting and shrinking volumes of shipped goods.
However, Denmark, Finland, Norway and Sweden are home to some of the world's most resilient moving firms. In a region where temperatures can drop as low as 50 degrees below freezing, they are used to ice and deep snow. With the right tyres and snow chains, specialist heating systems for truck cabins and cargo compartments, they find a way through. And when it comes to economic challenges they are just as adaptable.
Diverse revenue streams
Firms around the region have evolved their own business models. For Norway-based NFB International Relocations AS, government trade is a valuable mainstay. Its major accounts include the Ministry of Foreign Affairs, with offices in around 100 countries, Innovation Norway, the Norwegian military and the Norwegian Broadcasting Corporation. 'This gives us a relatively risk-free exposure in terms of credit,' says Managing Director Bjørn Carlsen.
Local authority moves offer another good source of business for NFB, such as its four-year contract with the municipality of Bærum. Over Easter, that meant moving 900 employees from the main administration building, which was undergoing renovation, to three temporary offices. Everyone will be moved back in two years' time.
While NFB's main business remains global moving and storage, the company – still only 10 years old – has been swift to diversify. Alongside office removals, it also operates domestically throughout Norway. 'In the first few years we grew at a steady 20-30 per cent annually, but then reached a point where we were noticed by our competitors and taken seriously,' says Carlsen.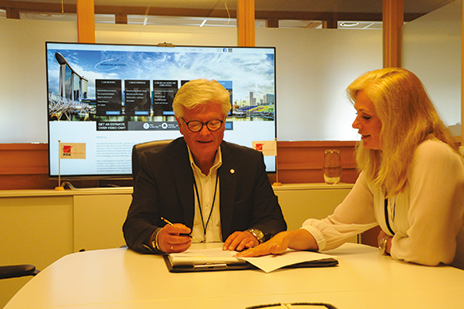 Competitive times
'Many clients, both corporate and private, are price-sensitive,' says Michael Cedercreutz, Executive Chairman of Finland-based mover Viktor Ek Moving Ltd. 'On European moves, the market is really tough. We face cut-price competition.'
'It's amazing to see how companies are willing to lose money year after year just to stay in this business,' says NFB's Carlsen. 'Some foreign-owned competitors have also been observed hiring illegal workers. It seems that anything goes in times of hard competition.
'To retain our position, where competitors are back-stabbing one day and trying to employ our staff the next, we've focused on ourselves and our customers, delivering services as promised, and investing in technology. We've looked deep into our own organisation and streamlined as much as we feel is responsible. We strongly believe that happy customers will, in the long term, prevail.'
The facts appear to bear this out. Carlsen says NFB has kept growing despite a general increasing reluctance to pay 'fair prices'; volume per shipment decreasing; illegal workers being hired as packers/porters; and cabotage – the transport of goods between two places in the same country by a foreign operator – being 'frequently arranged'.
"We've seen a boost in business from the UK where corporate clients are looking for alternative markets"
For Team Relocations Norway, belonging to worldwide group Sirva offers security in this market. Its trade is mostly integrated services – moving, relocation and immigration services for corporate accounts and network partners. It has offices in Oslo, Bergen and Stavanger.
'Norway, like most of the world, is experiencing reduced volumes of household goods shipments,' says Managing irector Atle Skaarud. 'Short-term assignments create more air freight/LCL shipments (containers shared among other customers and shippers) than in the past.
'Many companies are reducing the numbers of expats and employing people on a local contract to save costs. Fewer and smaller moves have resulted in overcapacity. We're all experiencing an unhealthy pressure on margins.'
Skaarud says that lower profits mean small firms have less money to invest. However, being under Sirva's umbrella does allow Team Relocations to spend on technology and service development. 'It gives us a global footprint, which customers appreciate,' he says. 'We've experienced widespread growth on all continents, with North America, Europe and Australasia (in that order) the biggest drivers.'
In neighbouring Sweden, corporate international relocations are the backbone for Alfa Quality Moving's trade, accounting for 70 per cent. Only 10 per cent is domestic, which the company sees as complementary to its main business. The last three years have, as CEO Kenneth Egelrud admits, been tough. 'Pressure on prices comes not only from domestic competition but also companies outside Scandinavia,' he says.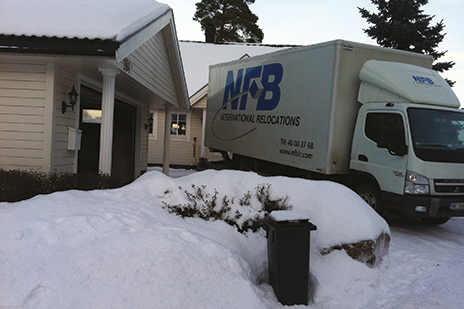 Alfa, like others, must grapple with a world where the average volume of shipments has dropped, and auditing rules have become more stringent. At the same time, demands for high-quality, faster transit have increased.
Sectors in growth
In spite of these headwinds, Alfa has enjoyed increased trade in several sectors, including immigration services. 'The USA and UK remain popular destinations and Brazil, Africa and Far East are still strong,' says Egelrud.
"Norway, like most of the world, is experiencing reduced volumes of household goods shipments"
In Finland, growth in overseas and domestic office moves has seen Viktor Ek expand its business consistently – if not dramatically – in recent years. International accounts for 70 per cent of turnover. The firm, trading since 1885, has accounts with most of the blue-chip Finnish companies, the country's foreign ministry, defence forces and many foreign embassies.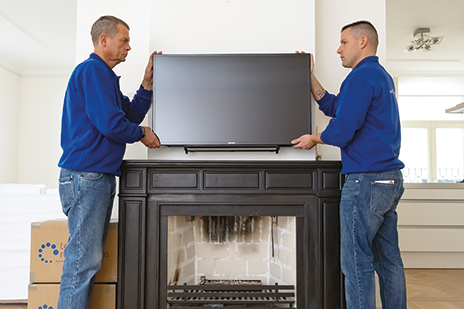 For Sweden's SBK Moving, the main business area is western Europe, in corporate and private trade. The company has an office in the south of France and is 'very strong' there. But markets further overseas are also important, especially a contract with the US embassy in Stockholm, the largest in Sweden's capital. 'We've just opened a branch office in Malmö, an important hub for European traffic and feel we can also develop the overseas division in that area of Sweden,' says company owner-manager Christoffer Westin.
'Business is great – we've more than doubled turnover in the past four years. Customers like the fact we have in-house crews and that the removal vans are owned by us – more and more companies rely on subcontractors. Our surveyors are very professional – during the survey you have a good opportunity to sell in the move. Our biggest challenge is finding competent people to hire.'
Speciality services
Aspire Mobility Group, Denmark, offers a range of services – from wine storage and furniture rental to relocation and immigration – that any cheap operator tempted to cut corners would struggle to compete with.
One measure of a company that has made its mark is being entrusted with fine art logistics, which is another strand Aspire has developed. Its core business is global moves for Danish companies, but the private market has grown in importance.
'We've been successful by expanding the number of services,' says Aspire Group Director Sara Lyrum. 'But we also face the challenges of lower volumes and the lump-sum allowance. Moreover, the high rental market, especially in Copenhagen, is quite a challenge. There's tremendous pressure not only on pricing but also on terms and conditions demanded by international move managing companies, such as longer credit and disregarding the nature of the work required.'
Finland-based mover Niemi Services Ltd, which employs almost 1,300 across the country, has developed specialist logistics services such as events management, delivery and assembly and expo – alongside a core business of corporate, private and international removal. In recent years, growth has increased five to 10 per cent annually. 'We see tailor-made moving and furniture logistics as our emerging markets, together with international services,' says Ilpo Niemi, Managing Director and senior partner at the company.
Operations there began in 1981 when his father, Kalevi Niemi, bought a van and began small-scale moves in the evening and at weekends. The business gained momentum as his four sons – Ilpo, Juha, Kai and Esa – helped where they could.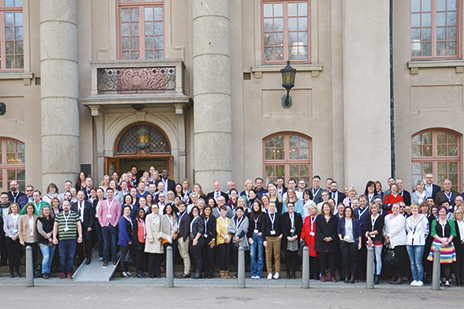 The company invests a lot in developing customer service and quality. 'Staff are our most important resource, so we invest in education, work welfare and competitive salaries. Finding skilled labour has become a challenge, especially drivers and furniture fitters,' says Ilpo.
Meanwhile at Viktor Ek, Cedercreutz says sticking to an offer of core services and clients has kept the company's business strong. 'The economic climate can change very rapidly,' he says. 'Several established competitors have left the business, but new companies have emerged. Our spread of business hasn't really changed. Many of our large accounts are with project-driven companies, so one year we might have a lot of moves to a certain country and the following year, nothing.'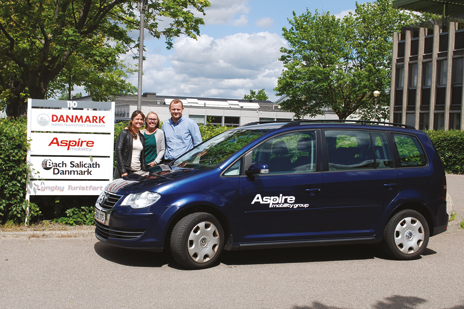 Cedercreutz feels the rise of relocation management companies (RMCs) have forced unwelcome changes. 'The direct link to the client has disappeared and the face-to-face service we pride ourselves on isn't always possible,' he says. But on the upside, the growth of the Harmony network, a global cooperative of locally owned relocation companies, has been 'a huge support' to
his firm.
At Niemi, Ilpo Niemi adds that customers' growing concern for the environment has given the company impetus for a further USP – a switch to biogas-driven trucks. The first arrived in 2016; the company now has 35. 'We also have our own recycling centre for paper, plastic and metal,' says Ilpo. 'Nothing ends up as landfill.'
A varied view on Brexit
Given the UK is a significant market for some Nordic movers, a close eye is being kept on the Brexit saga. And there are mixed views about how it will be resolved. 'I don't think there will be a Brexit,' says Carlsen. 'I very much doubt that the British government, even with a new PM, will manage to see it through. There's been talk of closer cooperation between UK and Norway after Brexit, but we're already very tight. Brexit or no Brexit, I don't think this will have any huge or immediate consequence for NFB and our day-to-day business.'
Skaarud reports that Team Relocations has been picking up business, mainly driven by companies quitting the UK. Unlike Carlsen, he expects Brexit will happen. 'We're excited to see what kind of agreement the UK will get but, as Norway isn't part of the EU, I believe the trade situation between our countries may remain more or less the same.'
The view is less sanguine from Scandinavian countries within the EU. 'Trade between Denmark and the UK is very important,' says Lyrum. 'Danish companies fear Brexit and everyone is preparing for a hard one.'
In the short term, however, uncertainty has acted as a stimulus for Aspire. 'We've seen a boost in business from the UK where corporate clients are looking for alternative markets – banks, especially, are moving to other EU countries. We're also receiving bookings from families returning to Denmark because of the uncertainty.'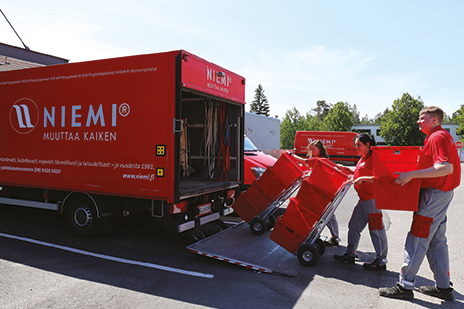 Over in Sweden, Egelrud foresees unwelcome bureaucratic difficulties. 'We're used to handling moves with customs requirements from our offices in Norway to the UK, so we are well prepared,' he says. 'However, when we see a truck of combined shipments requiring customs and possible delays at border crossings, this will impact on prices/cost and transit times.'
"I don't think there will be a Brexit. I very much doubt that the British government will manage to see it through"
But Westin, of SBK, appears unfazed by whatever the Brexit outcome. 'The UK has never been a big market for us – the competition is tough and it's difficult to make any money unless you run full removal vans both ways,' he points out. 'Our overseas markets are growing rapidly – we have only concentrated on these for four years. Looking ahead, we feel we can get a good piece of those.'
Strength from FIDI membership
Amid fierce competition throughout the moving industry, Nordic movers value FIDI membership for networking opportunities and the education programmes that allow them to keep ahead in terms of industry best practice. 'It gives us access to the best movers worldwide,' says Westin. 'We always sell in the connection to our corporate accounts, and the feedback we get shows it was worth investing in the FIDI logo.'
The sense of reassurance that comes with membership is not to be underestimated. 'When something doesn't go as planned and you cannot control the outcome yourself, it's incredibly satisfying to have a FIDI partner on the other end,' says Egelrud.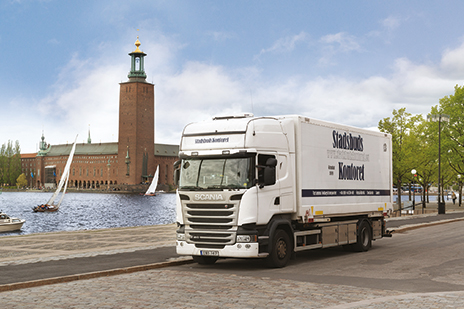 FIDI membership is 'extremely important', says Ilpo Niemi, and has helped the company gain reliable partners worldwide. High-profile clients include former president and Nobel peace prize winner Martti Ahtisaari. When Ahtisaari's period in office ended in 2000, Niemi moved him from his official residence. That particular move wasn't without its drama. One removal man dropped a box containing a framed photograph of Ahtisaari playing golf, breaking the glass. A local glazier swiftly replaced the glass – and the president was none the wiser.
Viktor Ek has belonged to FIDI since the 1950s. 'Having the FAIM certificate is crucial,' says Cedercreutz. 'It forces us to maintain high-quality service and brings us into contact with other FIDI companies around the world. This often results in good business.'
However, Egelrud believes FIDI could go further in helping its members. 'FIDI is important to Alfa – we see it as a major benchmark in being market leaders. But we're under increasing price pressure from non-affiliated members and would welcome any initiative to help secure a FIDI-to-FIDI supply chain for booking companies. That would ensure quality all the way through the move.'
"When something doesn't go as planned, it's incredibly satisfying to have a FIDI partner on the other end"
Carlsen considers that as a 'quality facilitator' and training institution, FIDI holds a unique position. And, with the price of doing business a big consideration for every mover, he thinks it's time for FIDI to consider membership costs in steps, based either on a company's annual gross turnover, the number of employees or a combination of both. 'Otherwise, there's a risk it might end up as an organisation only for the larger movers,' he says.
As an industry, moving can be utterly unpredictable – which, for FIDI Affiliates that relish variety, is part of the attraction. For NFB, one day might bring a request for its 'white glove' service, packaging artwork worth millions per item. The next, it might be tracking down a culprit who filed a false insurance claim; in a recent €30,000 example of such a case, Carlsen found himself turning detective.
'I went to the customer's house with our insurance appraisal expert to inspect the damage, which we could not identify,' he told FIDI Focus. 'When confronted by the insurance company's fraud unit, the client admitted everything.'
SBK has had to manage a move in Zermatt, Switzerland, where only electric vehicles are allowed to use the roads. Meanwhile, Egelrud recalls Alfa's shipment from Sweden to Canada that almost didn't make it after a train was derailed. The container ended up a mangled wreck yet damage to the goods inside was minimal 'mainly due to well-done packing and loading – and some help from Lady Luck.'
A bright outlook
Perhaps a well-run firm makes its own luck. Across the Nordic region, FIDI Affiliates express optimism about the future. As Lyrum points out, people will continue migrating to Denmark, and Danish companies will always send their people abroad. 'The challenge for Aspire is to train and educate ourselves; and to develop products that fulfil future needs,' she says. 'We believe we have the organisational talents and a great team of people. Being Danes, we see ourselves as the some of the happiest people in the world, so yes, we are optimistic.'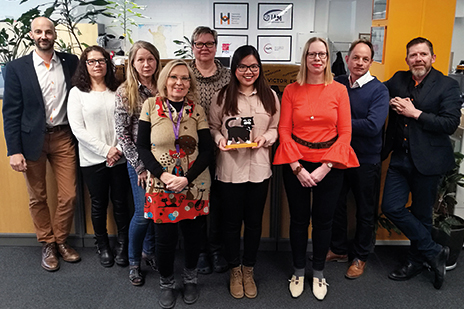 'The feeling in the company and in Finland is positive,' says Cedercreutz at Viktor Ek. 'We're pleased with the way the business is developing.' However, he adds, global trends have a huge impact, so 'we're a bit worried about US-China relations, the situation in Russia and political developments in many European countries.'
Ilpo Niemi adds: 'We're optimistic for the future because, over almost 40 years, the more we develop our services and quality, the more our current and new customers rely on us.'
Egelrud believes the future holds promise for Alfa as long as the firm focuses on quality and competence, and communicates closely with customers, suppliers and employees. A belief in his personnel is key to Westin's sense of optimism. 'SBK has a strong team…who all strive to make the best moves,' he says.
Volumes per shipment may be lower, yet Skaarud, too, is inclined to look on the bright side. 'We're optimistic because the world is getting smaller and smarter, and people are more flexible,' he says. 'Globally our expectations are that mobility will increase.'
FIDI Affiliates in Scandinavia and Norway
| | | | |
| --- | --- | --- | --- |
| Alfa Moving | Affiliate | Copenhagen | Denmark |
| Aspire Mobility Group | Affiliate | Copenhagen | Denmark |
| Inter Express Transport A/S | Affiliate | Copenhagen | Denmark |
| Team Relocations Copenhagen | Affiliate | Copenhagen | Denmark |
| Nemi services LTD | Affiliate | Helsinki | Finland |
| Victor EK Moving Limited | Affiliate | Helsinki | Finland |
| Team Relocations Bergen | Affiliate | Bergen | Norway |
| A/S Adams Express | Affiliate | Oslo | Norway |
| NFB International Relocations AS | Affiliate | Oslo | Norway |
| Team Relocations Oslo | Affiliate | Oslo | Norway |
| Team Relocations Stavanger | Affiliate | Stavanger | Norway |
| Haakull AS | Affiliate | Stavanger | Norway |
| Alfa quality moving AB | Affiliate | Stockholm | Sweden |
| Alfa quality moving AB | Affiliate | Gothenburg | Sweden |
| Alfa quality moving AB | Affiliate | Jönköping | Sweden |
| Alfa quality moving AB | Affiliate | Malmö | Sweden |
| SBK Moving | Affiliate | Stockholm | Sweden |