In the first of a mini series on Madrid, five FIDI Affiliates explain why this 'world metropolis of art and culture' has much to look forward to. By Andrew Bennett
Situated at the heart of the Iberian Peninsula, Madrid is a well-connected metropolitan city. Not only is it the Spanish capital, but it is also the main financial and business decision-making centre in Spain, and a gateway to Latin America and other global markets.
Having experienced the pain of the past decade's financial crash – which was fuelled by the real-estate bubble – Spain is re-emerging and forging ahead with its economic recovery.
Madrid is now a target for increased foreign and federal investment. The cluster of corporate headquarters, embassies and many government institutions based within the city, plus its central location within Spain's transport infrastructure, make it appealing.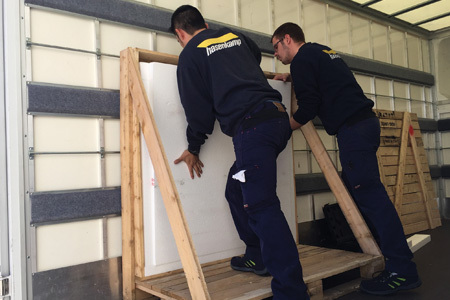 'Madrid is a great place for international companies, because it's a very open city,' says Christian Moericke, Director at FIDI Affiliate Transportes Fluiters Internacional. 'Really, nobody is from Madrid; everybody is from somewhere else. You will find people here from various countries and from all over Spain.'
Madrid is among one of the richest cities in Europe and is a hub for international movers because of the high levels of demand generated by the city – especially from the corporate sector.
'Madrid has established itself as one of the most important cities in corporate moves,' said Alberto Galasso, CEO at Hasenkamp Spain.
'These moves represent approximately 60 per cent of our turnover, followed by the diplomatic moves and, to a lesser extent, private ones.'
Many multinational companies centralise their processes for hiring suppliers at their headquarters, which puts Madrid in an even stronger position as a major procurement centre.
As well as having this decision-making nerve centre right in the heart of Spain, the link with Latin America also helps FIDI's international business network.
Federico Montilla, Southern Europe and Latin American Director for Santa Fe Relocation Services, which is based in Madrid, said: 'More and more of the new Latin multinationals look at Madrid as a first step when globalising their business.'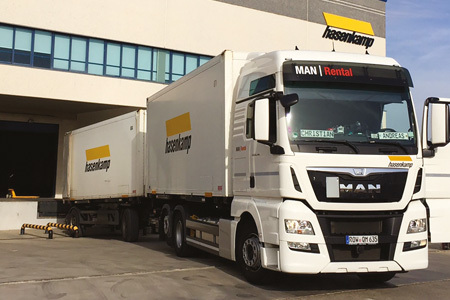 Spain is on the mend
While the global financial crash of 2008 and beyond hit Spain hard, the country is now turning around, and much of the economic recovery has been spearheaded by Madrid.
One of the saddest consequences of the downturn was the temporarily 'lost' generation of well-educated young Spanish people, who were forced to leave their mother country to look elsewhere for work.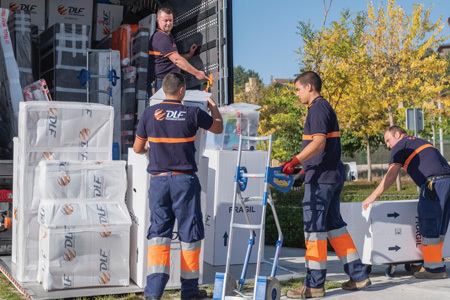 Hasenkamp Spain's Alberto Galasso said: 'From a business perspective, we have a huge responsibility to bring back this "temporarily lost" talent, so that our business sector and institutions can be up to the challenges that the future poses.'
Cristina Mesonero, International Corporate Manager at DLF International Movers, said: 'Spain was severely hit by the [financial] crisis. Those that suffered the most were in construction, finance, insurance and factories.
'[Madrid] was, however, one of the regions that managed to moderate the effects of the crisis with low tax policies, and this in turn has attracted foreign investment.'
Ines Tabuenca, Global Mobility General Manager at SIT in Madrid, offers another viewpoint. 'Alternative energies, banking, engineering and tourism lead the Spanish economic recovery,' she said.
Encouragingly, the economic recovery of the past few years has been spread across several sectors. 'The construction, financial, transport and logistics, biotechnology, and aerospace industries have been "reactivated", as well as everything related to the Spanish language and culture,' says DLF Movers' Mesonero.
'The market has always been interesting for international movers, even during the economically difficult periods.'
Santa Fe Relocation Services' Montilla notes a surprising effect in the aftermath of the financial crash.
'Incredibly, the crisis has driven an exponential increase in the number of companies crossing our borders in search of business,' he said. 'This has allowed us to experience the best years of our history in the last decade. More than 52 per cent of Spanish companies already have businesses outside Spain. And this happened in a very short time.'
Montilla added: 'In the past, it was the more "classic" sectors, such as the energy or financial sectors, that generated most of the moves; but now we are also beginning to serve very small companies that have learned to export and need to consolidate abroad.
'In addition, those who left during the crisis are returning, and their returns are becoming more frequent.'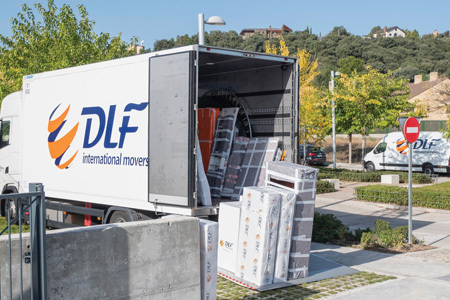 Spain has seen renewed interest in its property sector, too, with money from foreign investors helping to increase house prices, and a major urban regeneration project – Madrid Nuevo Norte – is expected to help revitalise the capital city.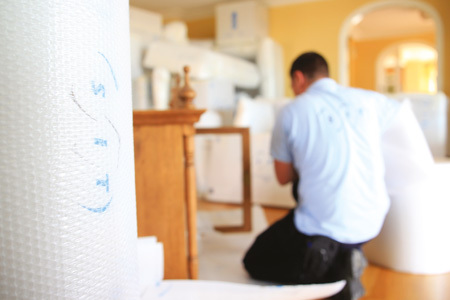 The project is a public-private partnership with the slogan, 'Madrid's project, Everyone's Project', and was announced at Madrid Town Hall after social and political progress finally overcame a long stalemate.
It promises a 'new approach to urban regeneration', according to an article by Spanish banking group BBVA, that will unite Madrid's northern-most quarters while renewing and repurposing some strategic points – including the Chamartín railway station. The latter will be connected to the airport to become the city's main transport hub.
The project will also mean the construction of housing, skyscrapers, hotels, shopping centres and university campuses, while renovating some football stadiums and demolishing others.
The corporate moving market
FIDI Affiliates based in Madrid often rely heavily on the corporate moving market for much of their business, and there is a wide base from which to seek such opportunities.
It has a rich corporate sector, with some of its most important industries based within – or near – the city, including finance, technology, alternative energies, consulting, health and wellbeing, transport and logistics, pharmaceuticals, telecommunications, rail, textiles, tourism and the food industry.
However, because of the "lost generation" of young Spanish workers and other factors, some international movers find it difficult to recruit and retain good staff.
DLF International's Mesonero said: 'It is difficult to find good candidates, considering that our society has lost certain values, such as making an effort, leadership, austerity and being able to make a fresh start.'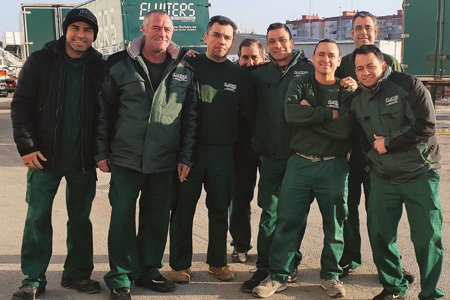 Santa Fe's Montilla has a different perspective. He said: 'We all know that the key to having good professionals working for you on a permanent basis is to have a critical mass of business that allows you to give stability to such employees. 'It is also true that there is a large demand for professionals in areas such as logistics. However, with the right compensation, both in terms of finances and work satisfaction, [moving] is a very attractive sector.' Montilla adds: 'We specifically employ people with a lot of experience in the industry and recently, in Madrid, we won the internal award as the office with the best moving services among Santa Fe's 162 offices.'
Conversely, Ines Tabuenca at SIT has experienced few problems in finding and recruiting the right kind of staff. She said: 'Salaries are competitive and young people are extremely well prepared, although they are not very experienced.'
To cope with projected demand, SIT has moved to new, more spacious facilities in Madrid. Its new 22,500m² base has allowed it to 'create functional and comfortable work areas with industry-leading levels of security, logistics and technology, which will allow us to face the exciting future ahead,' says Tabuenca.
Whatever the challenges of working as an international mover in Madrid, FIDI Affiliates think the market in the city is well placed for expansion and see a bright future ahead.
Be positive – or go home!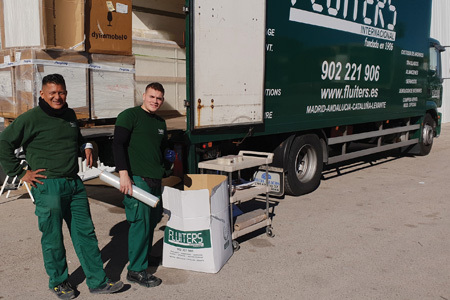 Transportes Fluitiers' Moericke says: 'The truth is that many of our competitors no longer exist. We have started to become a service provider with multiple services as this is the only way to survive – you cannot survive just by doing international moves.'
He adds: 'What makes me positive is the people [of Madrid]. I strongly believe that the people – and Spain – will continue to grow. Besides, if you run a company you must be positive, otherwise you had better go home!'
Over at Santa Fe, Federico Montilla says he is already witnessing improvements with the digitalisation of the industry, which he believes will favour his business.
Santa Fe is among the moving and relocation companies to have embraced the digital revolution by introducing its own customer satisfaction system. This allows clients to rate each step of their relocation process using an app, web page or email.
As well as all the IBEX 35 – the benchmark stock market index of the Bolsa de Madrid, Spain's principal stock exchange – firms choosing to base their headquarters in or near Madrid, many Fortune 500 companies have done so, too.
Google has also chosen Madrid as one of the locations for its 'Start-up Campuses' for entrepreneurs to work together, which has attracted and developed much local digital talent in recent years.
Whatever is happening in the business world, the strong cultural base and appealing ambience of Madrid means the city acts as a magnet for expats, business travellers and tourists from outside and within Spain.
Hasenkamp Spain's Galasso puts it like this: 'When people from Madrid refer to their city, they say "From Madrid to heaven". This may seem an exaggeration, but it's not really when you consider that Madrid is a world metropolis of art and culture par excellence.
'This city is home to some world-renowned museums and offers a wide and outstanding range of cultural and gastronomic delights.'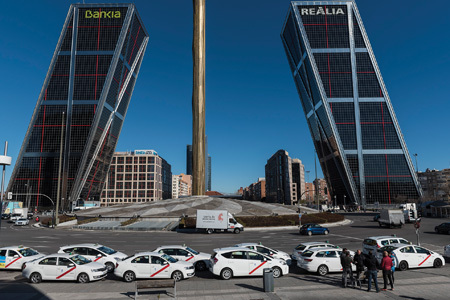 See Madrid in style
Experience the culture, witness the sights, enjoy the food. Your guide to what to do, see and eat in Madrid, by FIDI Affiliates…
SIT's Ines Tabuenca: Expats, business travellers and tourists should not miss:
'A squid sandwich at Plaza Mayor; eating churros with chocolate at San Gines (near Plaza Mayor); dine at any of the Michelin-starred restaurants; a pleasant and relaxing walk at Parque del Retiro; a visit to the Prado, Thyssen-Bornemisza and Reina Sofia museums. Or any of the Broadway musical performances at Madrid's theatres.'
Christian Moericke, of Transportes Fluiters, said:
'As a Real Madrid fan, I recommend a visit to the stadium where you get to see everything that's interesting. There is also a beautiful restaurant called Puerta 57, which serves excellent food.
'There are small cities around Madrid such as Toledo, Segovia and Avila which you can visit, too.'
DLF International's Cristina Mesonero said:
'If I could spend only one day in Madrid, I would visit the Prado Museum to see the Goya paintings. At midday, go for a walk to the Plaza Mayor and eat the popular "bocadillo de calamares (squid sandwich)".
'After that, I would have a coffee in the famous Café Oriente just opposite the Royal Palace. In the afternoon, go to watch a bullfight in Las Ventas Bullring during the San Isidro festival in May, then eat some tapas in the Las Letras area near the Prado Museum.'
Hasenkamp Spain's Alberto Galasso said:
'Madrid is a vibrant city with spectacular nightlife. No visitor to Madrid can miss the Prado Museum or the Thyssen-Bornemisza.
'Just strolling through the Madrid of the "Austrias" and enjoying a typical local stew in the Lhardy restaurant is a real pleasure for the senses.'
At Santa Fe Relocation Services Spain, Federico Montilla says:
'I particularly love the parks and gardens. Retiro Park and Casa de Campo is unique for walking. But if it is one of our few rainy days, Madrid has essential alternatives such as the Casa Museo Sorolla that shows the unique light of this country.
'Try a romantic dinner in the surroundings of the Plaza Mayor with the Meson del Champinon or the Tortilla de Patatas, where you can still see some historical character in the surroundings.'
In our next issue, we talk to more FIDI Affiliates based in Madrid
Fidi Affiliates in Madrid
AGS Mudanzas Internacionales Espana
DLF International Movers
Flippers International S.L
GIL Stauffer
Global Corporate Relocation
Hasenkamp Spain
Mudanzas La Toledana S.L
Mudanzas La Vascongada S.L
Santa Fe Relocation
SIT
Transportes Fluiters Internactional