With Asia-Pacific first to be hit by COVID-19, moving and relocation businesses here have been facing up to this new challenge for the longest in the global industry. This has included navigating the marked variations in impact across the region, from restrictions on travel and lockdown measures to the staffing and cash-flow issues brought by the pandemic. Andrew Mourant reports on developments and progress and the issues that remain
In China and the Asia-Pacific region, where COVID-19 began its destructive work, FIDI Affiliates are picking up the pieces. No-one knows quite what will happen next – whether, like aftershocks from an earthquake, second spikes of the disease will wreak more havoc.
There have been casualties in the moving industry and more may follow. But the regional impact has been far from uniform, as Rob Chipman, Hong Kong managing director of Asian Tigers, points out. 'The conditions are vastly different,' he says. 'Countries could be grouped into the severely affected, such as the Philippines, Malaysia, Singapore and China; the moderately affected (Japan, Korea); and those hardly affected at all, such as Taiwan and Hong Kong.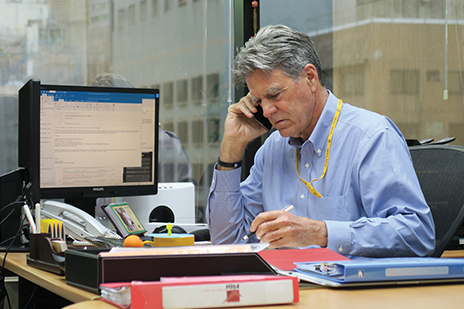 'Freight, both air and sea, is limited, especially to affected countries. There's difficulty and delay in securing bookings, and price hikes because of strong demand. Where there's lockdown, partial or full, transportation in and out will be impacted.' This has left Asian Tigers unable to estimate precisely how long it will take to clear shipments through customs; and having to navigate issues in areas including port storage, demurrage and detention.
Company updates illustrate the extreme regional variations in the impact, but also show how things are easing. For instance, in the Philippines, as June began, most industries were allowed to operate with up to 75 per cent staffing levels; and, with social distancing, public transport could run at 50 per cent capacity.
In Singapore, lockdown was being lifted in three phases, and 'green lanes' established with countries for business and official travel. Thailand, however, extended its state of emergency by a month (from the end of April to May, with a 10pm-4am curfew). A ban on incoming flights remained in force until the end of June. Yet Vietnam eased up much quicker – Asian Tigers' staff were back working in the office on 27 April. However, as FIDI Focus went to press, only returning Vietnamese were allowed to fly into the country and, says Chipman, work permit applications were proceeding 'very slowly'.
Shanghai-based James Gooding, Santa Fe Relocation's North Asia Managing Director, saw the crisis unfold around him. 'Many expats were overseas when COVID-19 blew up and the government's response was to prolong the Chinese New Year holiday. But then it said "you can't return".'
There was a glimmer of hope when the local Shanghai government allowed Santa Fe to restart operations. It was the first mover to receive permission, and a vote of confidence in the firm's ability to ensure the health and safety of staff. But then came another blow as the pandemic took global hold – China closed its borders at the end of March, fearful that overseas arrivals might trigger a second wave of COVID-19.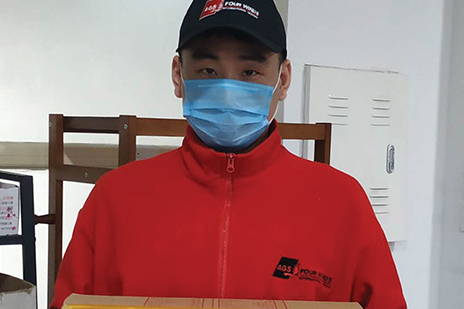 'Thousands of customers were locked out and families split,' says Gooding. 'Inbound business has shrunk dramatically because people can't get into the country. Most of our activity has been moving people out.'
Santa Fe's business is mainly with global multinational companies. As for normality returning, that depends on China deciding when it will reopen fully, says Gooding. 'There are flight restrictions, which are slowly easing from June, with the number of permitted flights to nearly triple to 407 per week, which is still just a fraction of the roughly 9,000 flights a week handled by the country's airports before the pandemic. Also, they're expensive. You had people fleeing China who want to return, but the government is worried about the spread.'
And the impact on Santa Fe's business? 'We asked staff to take unpaid voluntary leave and that's had some success. But we've had to make a reduction in employee numbers, too. Maintaining cash levels has been critical. Some of our customers have faced a cash challenge and been slow in processing payments.
'Up until COVID-19, we'd had a pretty good year, despite the trade war involving China and downturn in some economies. Things should pick up – though how sustainable that will be is unknown. But China will continue to be important globally in the mobility market.'
Despite the financial headwinds, UniGroup Asia managed to avoid laying off staff or cutting salaries. 'We've taken the stance that, as a family of employees, we'll weather the storm together, even if it means profitability for 2020 has been reduced,' Joseph Lai, the firm's Hong Kong General Manager told FIDI Focus.
One consequence of COVID-19, says Lai, has been 'a catalytic push' to take advantage of current technology, such as Microsoft Teams, Zoom and Skype. 'It was the only means for the business to continue. Sales teams and clients are now more receptive to digital/virtual surveys, rather than pushing for physical ones.'
Lai believes countries with a robust and developed/accessible medical healthcare infrastructure will be the markets that recover faster. Within the moving industry, health and safety policies no longer apply only to transport and lifting, and will, ultimately, need updating, he says, 'to address transmittable diseases'.
In recent years, UniGroup Asia has diversified, broadening its business base from its dependence on import/export of HHGs (household goods) into areas such as commercial logistics and asset storage management. 'We will have gone over a road bump, but will bounce back steadily over time when borders open,' says Lai.
'Firms with strong cash-flow management will survive with no problems. Firms heavily reliant on accounts with 90 days credit terms will most likely suffer the most. I imagine there will be further M&A within the industry because of the pandemic.'
Business in Hong Kong had already been battered by violent protests over proposed extradition laws, while China's proposed national security law, which has now been approved, stoked tensions further. 'Things were on the turn before COVID-19,' says Warwick Woodley, Global Mobility Director for Asian Express International Movers. 'As the economy has suffered, so has our industry. Job numbers plummeted throughout February, March and April. Bookings were cancelled or put on hold because of growing uncertainties, closed borders, and no flights.
'With the swift downturn, cost-cutting was inevitable. Along with redundancies, staff agreed to take unpaid leave. Anything other than essential spending was curtailed. Our teams, in Hong Kong and China, have been fantastic and fully supported the measures forced on us.'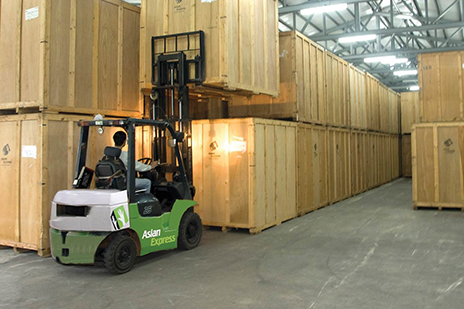 Asian Express's three China offices – Beijing, Shanghai and Guangzhou – were effectively closed. Some personnel could work from home and conduct virtual surveys, but crews were unable to operate. 'Even as lockdown eased, many apartment blocks and estates allowed access only to residents,' says Woodley. 'We had to leave shipments at the gate.'
Business began recovering as countries reopened, but mainly as a result of moves postponed. 'The busier summer moving cycle numbers are nothing like previous years. And it's all outbound traffic… clients moving into Hong Kong and China can be counted on one hand.'
China's worsening relationships with the West will, Woodley predicts, increasingly impact on business. 'We might see an initial rush of activity as companies look to pull out, but it won't last and won't be replaced. The national security law is making locals very nervous. There's been a spike in enquiries for visa applications – the indications are that export migrant business may pick up in 2021 as a result. But Hong Kong's economy is in the doldrums with unemployment high and business confidence low.'