After the sale of Santa Fe Relocation to Lazarus Equity Partners with the support of Proventus Capital Partners, the business is now reviewing its activities and making changes to ensure it remains competitive. FIDI Focus editor Dominic Weaver spoke to CEO Yann Blandy about what the relocations industry can expect from Santa Fe now and in the future
Change can be a great thing. And, as of September 2019, Yann Blandy, one of the founding partners of Lazarus Equity Partners and the new CEO of Santa Fe Relocation, has taken the helm with a brief to push the company forward and further develop the strengths for which it has become known: global mobility expertise, global reach, quality and longevity.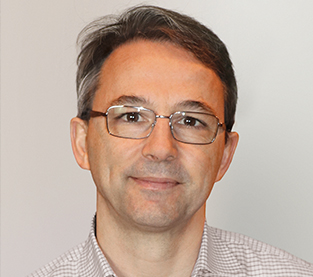 Key to his plan is the continued attention on supporting and developing the international team of experts at the heart of the company, while also accelerating growth.
Attracted to Santa Fe Relocation by its potential to be even better, Blandy is looking for a refreshed and targeted focus on improving the efficiency of Santa Fe's international operations, capitalising on regional and local expertise to keep delivering quality relocation services and a high level of customer satisfaction.
Yann Blandy is unequivocal about the source of Santa Fe's recent problems: they arose from within the company itself. 'Looking at it from the outside and then from the inside, I'd say 80 per cent of the issues that have happened to Santa Fe have actually been created by Santa Fe,' he says, and although the company has been trading in a tricky, slow-growing market, 'we carry the weight of our own mistakes to a large extent'.
He adds that while many of decisions previously taken by the business were relevant at the time, on reflection they took Santa Fe in the wrong direction. Specifically, these could include the way in which it entered the US market or looked to sell its immigrations business to CIBT at the beginning of 2019. But, says Blandy, people management was also a factor.
'We've let go too many people who knew this industry,' he says. 'We forgot that this business is built on relationships and I think we've treated it as if we were a logistics company, which is just moving containers. This is anything but just a logistics business.'
As an aside, Blandy says that being the only large relocation business listed on the stock exchange created a competitive disadvantage for Santa Fe. In an industry where firms are usually private or owned by private equity, as a listed company, he says, your business's figures are freely available, and that creates an unnecessary burden.
Following the restructure, Blandy's team has prioritised the reassurance of staff, customers, and the market in general, to ensure Santa Fe's intentions are clear.'We have been reassuring customers that we are partners for the long term and have the financing in place required to do so, and reassuring the industry that we are a partner you can count on going forward,' he says.
Second, Blandy has set about tackling the fundamentals and even challenging some elements of the previously accepted approach to running the company. 'As far as our business is concerned, this includes everything from addressing our commercial capabilities to looking into our geographic footprint, our relationship with agents and partners, globally,' he says. 'We are looking into our organisational set-up and there are a number of initiatives and digital investments that are required for us to have a platform that actually meets the ever-evolving needs of our customers.'
To ensure Santa Fe can compete successfully in the future, a back-to-basics transformation programme will see it focus on key areas including: employee engagement; providing a seamless customer experience; exploring digital opportunities; focusing the business and investments; improving efficiencies; and accelerating growth. 'We are leaving no stone unturned here, looking at the decisions we need to make in those areas,' says Blandy.
Externally, the company will be working hard on its relationships and partnerships. 'I think we have a job to do, to re-establish some of those bruised relationships,' he says. 'To be frank, we didn't have ourselves organised when it came to partnership relationships. So, we are reinvesting in building our own agent and partner team and our own agent and partner structure so that we can become more professional.'
As its third step, Santa Fe is evaluating its position in a market that is undergoing significant change. He says: 'If I look back just 12 to 18 months, there have probably been around 10 consolidations happening or structural deals of significant magnitude; the SIRVA/Cartus deal being the latest one of these.
'The next step is going to be about figuring out where we want to position Santa Fe. I'm not in a position right now to say exactly where we're going to be in five years' time, but we are obviously conscious of the fact that we need to change to meet our customers' fast-evolving needs.' What this difference will mean for the firm will become clear as it moves through the process above. Currently, says Blandy, nothing has been ruled out.
He adds that the review of Santa Fe's global activities may change its geographical footprint – but it is evident that Blandy and his team will not make snap judgements and will consider every change carefully.
'This is a company that has been built over many decades,' he says. 'This is not just something that you undo from one day to the other.'
In response to the question about how long an investor such as Lazarus will remain in the relocation business, Blandy is clear: Lazarus is not a private equity investor, it is a 'special situation investor', which, he says, makes an important difference. 'We have an evergreen perspective, which means we will take as long as it needs to make it successful.' 'When you are in a situation as Santa Fe is, essentially you need to do a number of things. You need to make sure you have the right people around you, and this is obviously one of the first things that we're looking at.
'It's amazing the quality of the people we have in this business; as an example, the operational staff on the ground are absolutely outstanding. In spite of the difficult situation that Santa Fe has been through, we have managed to maintain a very high customer satisfaction rating – and I thank my staff every day for being able to perform such outstanding services in such difficult circumstances.
'The second part is addressing where we stop the bleeding. If there are places geographically or business-wise (or a combination of both) where we are structurally unfit to compete, we should accept that and just withdraw from those places.
'Number three, in the situation we've been in, is the focus on cash. It was very important for us when we took over to make sure that our financial partner is supportive of the changes we are carrying through, as we knew that it would take some time to fix the business.
'Number four is the fact that there is a healthy core in Santa Fe and our primary focus is going to be to focus on that, to build the new standard going forward.'
This core includes an established and resolute focus on high standards and quality services at Santa Fe. 'We are a high-quality brand and we're not going to go downmarket,' says Blandy. 'We're not going to compromise, as quality is very important.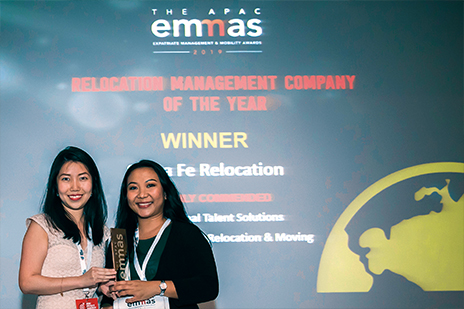 'This is what we're going to continue focusing on and is one of the reasons that, when FIDI had the ambition to start the FAIM certification for DSP, I committed Santa Fe to joining as one of the test companies. We have no intention of withdrawing from our quality and certification ambitions'.
Finally, he says, the return to private status has significant benefits. 'The bonus of being private now is we can do all of this out of the spotlight. Not having this quarterly focus allows us to have a little bit of a longer-term view on some of the changes that we're implementing.'
With a clear strategy now in place and Santa Fe once again moving in the right direction, Blandy says the company's market rivals may be disappointed.
'We've been pushed around a lot, but Santa Fe Relocation is really reinventing itself to be a challenger. And I wouldn't discount us any more.'