Simone Percy, Managing Director of Dubai-based DASA International Movers, has been an international transferee multiple times and has built up an enviable network during a people-centred career in and out of the moving industry. So she understands the value of strong relationships and working transparently with staff, customers, and other businesses to get the job done. Dominic Weaver reports
Simone Percy's passion for the moving industry very probably arises from the fact she has made a major international move on no fewer than six occasions during her life so far. She understands entirely what it is to be a transferee.
Now based in Dubai for the third time, and recently appointed Managing Director of her family's business, DASA, Percy grew up in Abu Dhabi and has spent time working in Oman, the UK and Australia.
'I've travelled all my life,' says Percy. 'From going to boarding school at the age of 10, getting on and off planes, I just got used to it. I am a third culture kid, and my kids are now second-generation, third culture kids. My daughter was born here and now lives and works in Australia, while my son is at uni in the UK. They will also get on a plane and go anywhere.' However, having taken part in six significant moves with family members, pets and possessions, she concedes: 'It's hard work.'
Percy feels at home in Dubai. 'I can sit with every nationality, colour and creed – it is the most tolerant place in the world on so many levels.'
Not all of Percy's time overseas was spent in this industry – in fact, she jokes that it was a 'career choice' to avoid it. Accordingly, she worked for an oilfield services company in the Middle East, managing staff rotations on and off rigs, and in a senior customer service role at Heathrow, before returning to moving in 2002.
After a spell working in the family business, Percy moved to Australia and was Group Quality Manager at OSS before returning to Dubai and DASA in 2012. As her father looked toward retirement, Percy took on the role of MD early in 2019. This gave her just a year to settle in before COVID-19 took hold.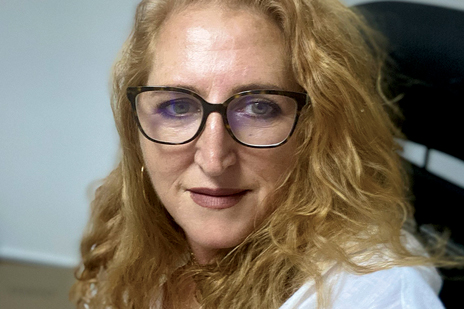 The toughest times
While Percy says, in some ways, the business challenges she experienced in the wake of 9/11 felt even greater than those occurring now, she says the current crisis has, nevertheless, been one of the most demanding periods of her career. As in many regions of the world, there have been major restrictions that have delayed shipments, followed by an opening up of some markets and the subsequent rush that Percy and her team have had to navigate.
She says this has required a great deal of flexible thinking to solve problems, including shifting pre-summer surveys onto Zoom and helping people who were left stuck outside of the country when the pandemic hit to negotiate moves. Of course, it has also meant introducing new procedures, such as sanitisers, and ensuring staff are kept at a safe distance from one another and from clients.
DASA is now tackling a large spike in demand, which Percy believes is the dual effect of a three-month backlog and repatriating people working in the region who have lost their jobs during this crisis.
Dealing with the uncertainty and responding to a rapidly changing situation has meant a sizeable headache for businesses across the region, she says. 'The regulations come out from the government about 9pm. And then you are suddenly scrambling because you've got plans in place.'
Percy says that despite the dash for cash that most businesses underwent at the start of the crisis, all DASA's staff have stayed working and there have been no redundancies. However, she adds, there have certainly been sacrifices and difficult decisions to make throughout this period.
Nevertheless, Percy, who is Vice-President of FIDI's UAE Association, says the situation has led to some exceptional collaboration between different movers in the region that wouldn't have happened otherwise. 'In terms of the exchange of information, everybody's been totally open,' she says. 'It's been a real bonus to come out of this crisis having really pulled together as an industry.'
Percy says DASA, which is a member of BAR, ERC, IAM and Harmony, and is FIDI-FAIMPLUS accredited, was one of the well-connected companies in the region that understood the value of its network and of transparent communications with other businesses to navigate the crisis together.
'Things that happen in Abu Dhabi don't necessarily happen in Dubai and vice versa, for example,' she says. 'The whole way through we needed to share information. So, a few weeks ago, we had to have permits. So we said "OK guys, do we know how we get a permit to do this?" And somebody tried it and said, "well, we've done this, and it's worked". It's been really, really brilliant. Sharing information for everybody and helping everybody out.'
A diversifying business
Percy has seen positive progress in the diversification of the moving and relocation business, particularly on the gender front. 'When I first started going to conferences, women were in the minority – and there were very few who were senior,' she says, adding that there is a good women's network that will meet at industry events – formally or just for a drink. 'We used to support each other when the support wasn't there so much. There are more of us now and there are more women coming through. The industry is more diverse in general, which is the way it should be.'
In certain markets, she adds, the diversity agenda has required a harder push. 'Traditionally, working outside with trucks and things wasn't seen as a very girly thing to do,' she says, adding that DASA's 'fabulous' Operations Manager is proof that this is very far from the case. The growth in use of all-female packing crews is a positive development, and one that many transferees often feel more comfortable with when it comes to packing private or fragile items.
Apart from occasionally encountering bigoted attitudes – to which she gives short shrift – she says the international moving industry is a great place for finding cultural diversity. DASA's small Dubai office, for example, employs staff from Egypt, Italy, Indonesia, Nepal, Pakistan, the Philippines, South Africa, the UK, and four different language-speaking areas of India. Managing the melting pot of languages, cultures and approaches can be a challenge, she says, but it's part and parcel of the industry that just adds to its richness.
Lessons learned
Percy says that knowing when to say no to potential customers has been one of the most valuable lessons of her time in the industry. Intolerant attitudes – such as customers who veto crews of certain nationalities from carrying out their moves – are among the reasons Percy has been known to decline a job.
'I'm not interested in this,' she says. 'We live in a multicultural society and my guys going out to pack are brilliant. I want to back up my staff, my crew.'
Other reasons include turning down customers who have not kept their properties in a healthy state for her staff to work in, or who are unpleasant or overly difficult to deal with in general.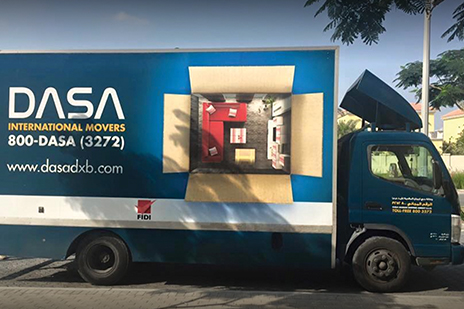 Stranger things
Percy also recently rejected a job where a potential client wanted to relocate a dried stingray. Given the high heat of the Dubai summer and the fact that the temperature inside a packing case can be up to 10 degrees higher than outside, the job could have proved an unpleasant experience for everyone.
However, she says by far the strangest request she has received came when she was working in Australia. 'I had a call from a lady who lived in Cairns,' she said. 'She was asking about the move and asked if I could move her house – not just the contents, the entire house, from Cairns to Ethiopia.'
Such experiences are why Percy will tell you there is no such thing as a 'normal' move. 'When people ring you up and say, "I've got a normal two-bedroom apartment" – well, this doesn't exist,' she says. 'People are not normal. I found this out when I was a surveyor and started going into people's houses. You are in some very intimate areas of their life very quickly.'
The future
Percy predicts that, in spite of the current increase in demand, moves will fall off in September, and more dramatically than usual for the season as more people leave the region.
'I think we will have to tighten our belts again towards the end of the year,' she says. 'It could be a year to 18 months before we see any kind of real normality. Because everybody has taken an economic knock.
'I think people are not going to be desperate to travel quite so much and will stay closer to home. But, on the other hand, when people move, they want to take their stuff with them – so it was always, because people become attached to things.'
All about the people
The ongoing crisis will certainly make business tougher than ever for companies such as DASA. However, Percy says financial gain is absolutely not why she chose to return to this industry; it's about something much more important than that.
'You don't do it for the money; you're in this industry for the people that you meet and work with,' she says, 'and I think everybody will tell you that.
'I think I could turn up in any major city in this world and say "I've only got a hundred dollars in my pocket. Can you help me?", and I would know somebody who would. That is worth so much – and that's what is at the heart of this industry: good people.'