By Magali Horbert, FIDI Communications Manager
Welcome to the city where age-old tradition mingles with bustling modernity to create a dazzling canvas of thousands of colours, fragrances, and sounds.
When the FIDI Board had to take the difficult decision to cancel the Osaka conference, Bangkok was the obvious choice. Easy to reach from almost anywhere in the world, Thailand is one of the world's top tourist destinations in Asia, and rightly so; curious travellers are welcomed by friendly people, eager to share their fascinating culture and traditions. The capital ticks all the boxes that the FIDI Conference usually aims to offer to our attendees: a top-class hotel and venues, and a fascinating local culture with something for all tastes. As the preparations for the 2023 FIDI Conference are in full swing, here are some of the surprises that you can expect.
Shangri-La – your haven of luxury and tranquillity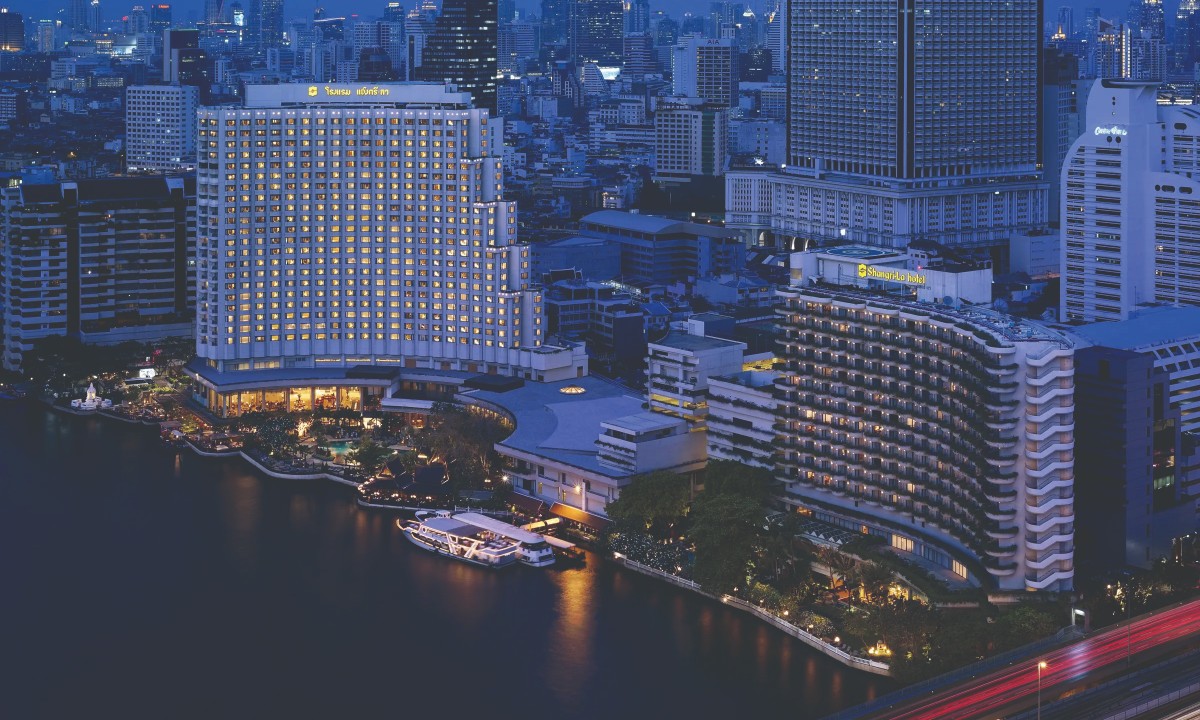 According to the Merriam-Webster dictionary, 'Shangri-La' means 'a remote, beautiful, imaginary place where life approaches perfection' – and that's exactly the feeling you get when entering the Shangri-La Hotel in Bangkok. It offers a stunning setting for our conference, with lavish rooms, spectacular views over the Chao Phraya river and a sense of serenity and plenitude that is underscored by the attentiveness of the hotel staff. This is the perfect place to relax after a visit to the busy Bangkok streets.
Bangkok's bustling streets
Bangkok's bustling streets have much to offer all tastes and interests. The FIDI events team has prepared a diverse programme of tours and activities, and we strongly encourage you to take the time to discover for yourselves the many surprises Bangkok and its people have to offer.
The best way to travel through the city is by boat, Tuk Tuk and on foot. Discover the temples and traditional monuments of historic Bangkok and be mesmerised by a millennial culture full of ancient traditions that still mark the lives of Bangkok residents today. There are different tours from which to choose, depending on whether you prefer leisurely and relaxed, or speedy and exciting.
Just beyond the city limits lies an amazing maze of canals and rivers, which lead to heritage sites such as the Royal City of Ayutthaya, the ancient capital of Thailand, exquisite royal palaces, and enchanting lotus and orchid fields. Tailor-made tours will allow you to discover the rural, traditional soul of the Thai kingdom, and really make you travel through time to places you have never experienced before.
Mens sana in corpore sano: keep your mind and body healthy
Our FIDI golfers will be in heaven at the fantastic Nikanti Golf Club. This unique course follows a 6-6-6 design layout, inspired by the six senses in Buddhism. Each group of six holes has a distinctive look, design and play, ensuring a memorable experience for all golfers, from beginners to the most experienced players.
If you are more into running (or strolling, which we fully understand), the Gerson Fun Run is back and will take you on a 5km tour along a green and lush route where local residents meet for a morning session of tai chi and a walk before starting their day. And regular morning yoga sessions will help you to start your day relaxed and serene.
The balance of the senses
As with every FIDI Conference, we try to strike just the right balance between work, education, social networking and entertainment. We have prepared a full programme of business sessions, social tours and networking events, where everybody – including the youngest family members – will find something to keep them busy and entertained… and learn something along the way.
The 2023 FIDI Conference is set to be another memorable moment for our FIDI family, and we look forward to seeing you there. 
We have secured an unbeatable hotel room rate for the duration of the conference. To be able to take full advantage of it, go to the FIDI Conference website and click on the hotel booking link. The number of available rooms is limited and will be allocated on a first come, first served basis, so don't delay!
Special offer for group registrations
To ensure that all FIDI Affiliates can make the most of this unique experience, the FIDI Board has decided to offer special registration rates for larger groups of participants. Third and fourth-registered attendees of the same Affiliate will be able to benefit from a special discounted rate. Details about the special rates and conditions can be found on the FIDI Conference website.
For more information about the conference programme, hotel booking and registration, please go to the official 2023 FIDI Conference website, www.fidiconference.org If you have any questions or comments, please contact the FIDI events team at admin@fidievents.org 
Don't delay, book today!