Before her 25-year career in moving began, Sara Lyrum was looking at another industry altogether. 'I wanted to join the shipping industry and applied for a trainee position at Maersk Line, but didn't get the job,' she says. 'Then I saw in the newspaper (yes, we looked for jobs in newspapers back then), that Bach & Salicath was looking for an international trainee, and I applied.'
Lyrum was invited for an interview by the company and, despite scepticism from her older brother – who asked if she was seriously considering a job in moving – she was hooked from the start.
'During the interview, I remember the fascinating collaboration between your customers and your global partners,' she says, 'and when we did a tour of the warehouse – and I saw all the containers, trucks, tri-walls and so on – I knew, this is what I wanted to do. This was in 1995 – and I'm still here.'
After a year in this first position with Bach & Salicath, as an international trainee, Lyrum spent six months in Fort Wayne, Indiana, and Edison, New Jersey, working for North American International. 'I loved it,' she recalls.
She then returned to Denmark and Bach & Salicath, and over the next two decades moved up through the company – from European Moving Manager (two and a half years) to Overseas Moving Manager (five years), Customer Service Manager (four years), International Pricing Manager (two years), and finally International General Manager – before joining Aspire Mobility Group as Group Director last year.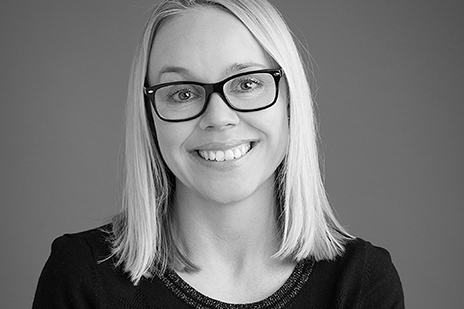 The length and breadth of Lyrum's experience means she has seen the industry change on many fronts, and has had to navigate the challenges this has produced. 'When I joined the industry, it was easier, because we were all movers and depended on each other. We knew who our competitors were, and we thought our customers were interested and impressed by how many different moving boxes or trucks we had,' she says.
'But no; the RMCs moved in and suddenly our competitors did not even have moving boxes, trucks or warehouses – they had something else that our customers wanted. This was a huge change.
'Today, we see movers being movers; we also see movers covering relocation services and immigration services; and relocation and immigration companies cover these services, too. The number of service providers has increased, and we are all trying to get a piece of the same cake.'
While hard periods often make doing a job more rewarding, Lyrum feels the current situation is particularly tough. 'In our industry, there is never a dull moment, and there are always challenges and difficult times – but, today, the challenges are different,' she says.
'We need to have all the right certifications; be transparent; have a global footprint, flexible IT solutions, and unique supply chain management systems; deliver high quality; and be focused on customer service – but the prices and margins have never been lower, and there are long payment terms. To me, these are the difficult times.
'In addition, our customers and clients expect answers within a very short timeframe, and believe that booking an international move or relocation is like ordering an Uber – and we just need to get it fixed around their preferred schedule.'
For all the difficulties, there have also been some positive changes in moving, including the increasing diversity of the business. 'I remember my very first IAM conference, in Washington DC more than 20 years ago. Back then, women were outnumbered by far,' says Lyrum.
'I remember being the only woman in many of the meetings, and being the only woman in a meeting with 20 men. This was very intimidating – although I'm sure some of the men who joined these meetings felt the same way.'
This situation has changed, Lyrum says – and one reason for this is the blending of moving and relocation businesses, because 'in the relocation industry, women were, and still are, in the majority'.
Lyrum believes this has important benefits. 'Diversity in any industry is very important, not only to reach dynamic solutions and increase the energy, but also to learn from each other – see things from another perspective and focus on motivation and innovation.'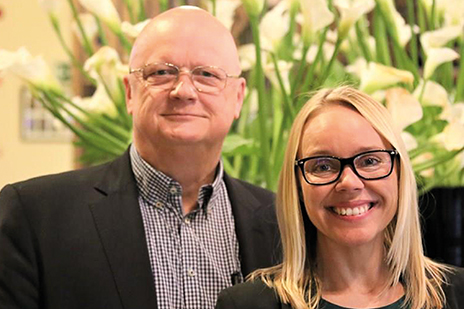 So, knowing what she knows now, what career advice would Lyrum give her younger self? 'Be patient. Some of the younger generations want everything to go fast, climb the ladder in a rush and become a manager within a short period of time. But there is so much to learn in this industry. Also, if you want to cover moving, relocation and immigration services, you need to have great knowledge and years of experience – learning
takes time.'
Addressing future recruitment problems in the moving industry, Lyrum says there is so much we need to tell prospective employees about the business. 'It is no news that our industry will have challenges attracting the younger generation. We are not Apple or Google, but our industry is unique. We deal with different countries, cultures and challenges, and we deal with people,' she says.
'Our industry is so special; the opportunities are amazing. You deal with people from all over the world and you build friendships that will last a lifetime – something you don't see in every industry. When my 14-year-old son is talking about his future, he often says: "Mom, your job sounds fantastic; you know people everywhere, you get to travel the world; and you keep improving and learning. Maybe, I want to do your job when I grow up."'
However, that's not to say the job is easy. 'Behind every manager there are lots of hours spent, many difficult decisions to be made, and endless tasks and to-dos,' Lyrum says.
Looking back over a quarter of a century in moving, Lyrum says it's the sheer variety of jobs, people and locations that carries on challenging and engaging her.
'No move, no relocation and no day is ever the same,' she says. 'In this industry, there is always something new – a twist to a move, a new destination, a new request for proposal with a different scope of service and new certificates needed, or new service level agreements.
'With these things, we keep learning and improving our skills. After 25 years in the industry, I am still learning new things, and this is one of the reasons why the industry is so amazing.'
Lyrum believes continuing to learn will be crucial to responding to the challenges ahead. 'An important lesson is to be able to react to the changes in your market – and react fast,' she says.
'You need to listen to your customers and understand their needs and see how you can
deliver accordingly. No matter if you are a moving company, a DSP provider, an immigration specialist or a combination of these, you need to be flexible, service-minded, focus on your quality, and do your utmost every day.'